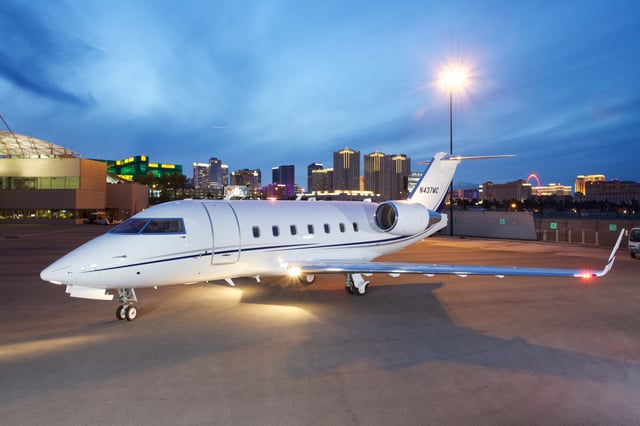 The private jets at Cirrus Aviation come in a number of sizes to accommodate any and all personal preferences. While some like to choose a Las Vegas private jet for comfort alone, others are looking for functionality. No matter your preference, Cirrus Aviation will help you get from point A to point B in extraordinary style and comfort.
Things to think about when choosing your private jet include how much luggage is being carried, the length of the flight and even whether you're traveling with pets. How to decide? Follow these simple steps to identify the ideal Las Vegas private jet for your next trip.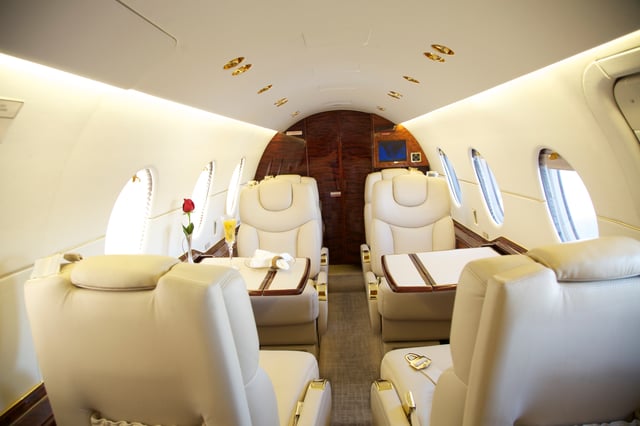 Which Las Vegas Private Jet is Right for You?
If your trip is between four and six hours long, you'll want to choose one of our midsize or large jets. Our midsize planes seat six to eight passengers and provide an impressive combination of comfort, economy and range. Some of the most popular choices are the

Citation III

, Lear 60 and Hawker 800. Most of the

large jets

seat 14 to 16 passengers, come equipped with a full galley and include a flight attendant. These aircraft options, which include the Gulfstream IV and Challenger 601, are ideal for comfort during transoceanic flights.
Long-range jets are also perfect if you prefer luxury, or happen to be carrying a lot of extra luggage such as sporting equipment. They also offer a little more room if you are traveling with a pet.
Where can you go on one of our larger jets? How about taking off from Las Vegas to Toronto for a chance to mingle with the stars in the city known as Hollywood North?
If your trip's duration is under 5 hours, one of our light jets will probably serve your needs. Light jets carry six to eight passengers and have a maximum flight time of four and a half hours. They're ideal for short to mid-range city hops and can travel faster than larger ones. Jets in this category are an excellent economical choice and include such aircraft as the

Beechjet (Hawker) 400A

, the Citation II and the Learjet 35.
One of our most popular destinations is just under three hours away. Enjoy the stunning views and relax on the beautiful beaches of Cabo San Lucas. Are you in the mood for a weekend of wine tasting? Napa Valley offers wine connoisseurs some of the world's best vintages to choose from, as well as outstanding cuisine.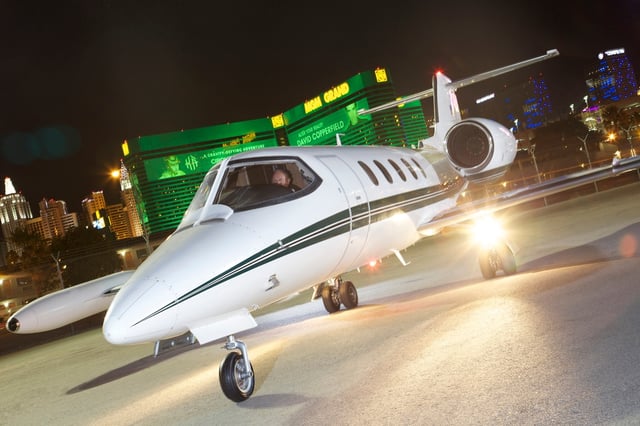 Learn More About Our Fleet
If you're still not sure which Las Vegas private jet is right for your trip, we can help you decide which option will best suit your needs. Contact Cirrus Aviation today at (702) 472-9714 to design your personalized private flight itinerary. We look forwarding to flying with you!