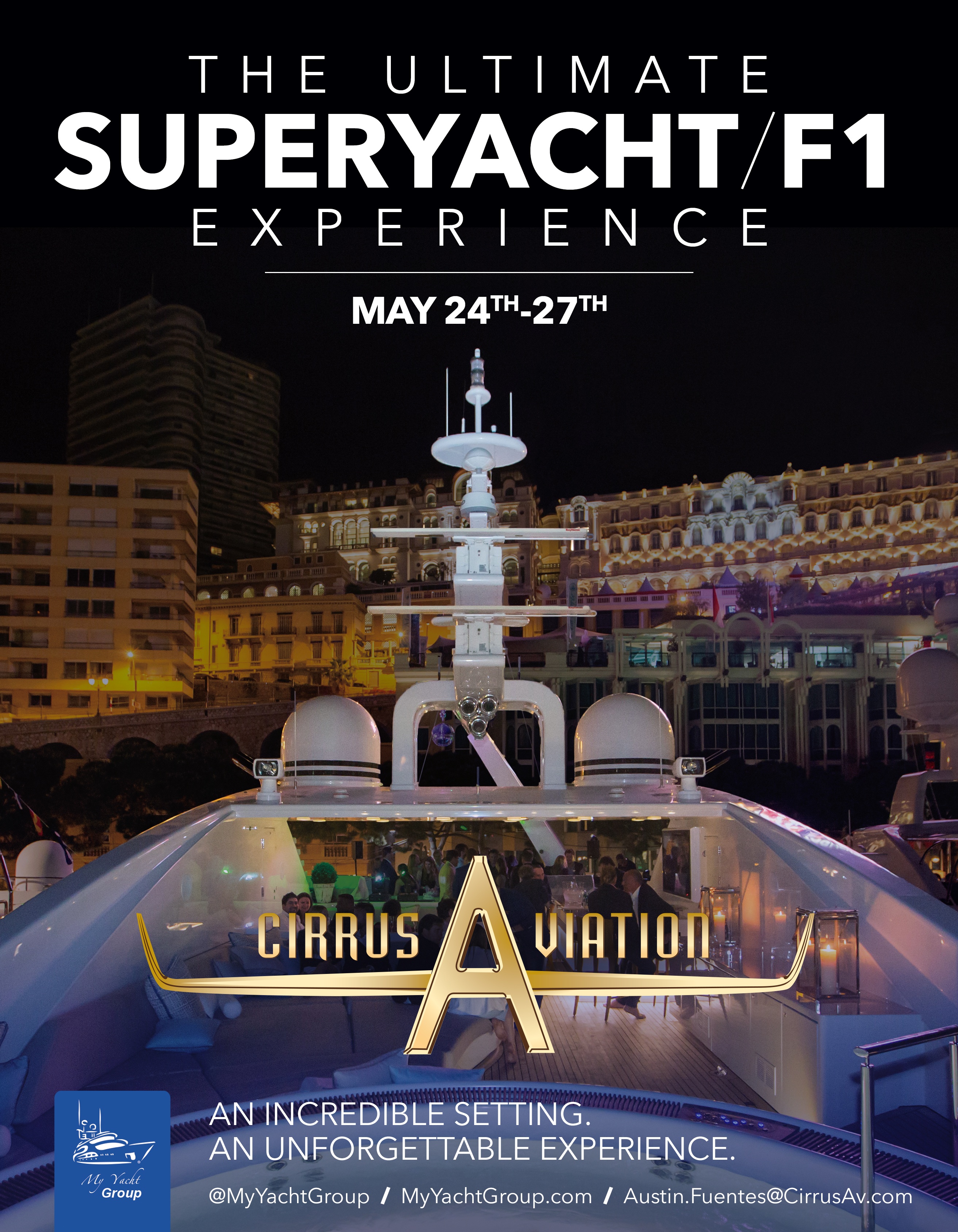 We are LESS THAN A WEEK AWAY from this year's Monaco Grand Prix! With a la carte package options starting at just €1,500, this is a bucket list opportunity not to be easily overlooked. As the Cannes Film Festival has officially started, the Côte d'Azur is quickly filing with celebrities, honored guests, royalty and alike. Many of these guests will be, of course, continuing on to the Monaco Grand Prix following the conclusion of the film festival. If you are seeking interest in attending this years Monaco Grand Prix and taking advantage of the tremendous opportunity I have provided for you, then I implore you to place your deposit and RSVP in the coming days as last minute access and accommodations simply cannot be guaranteed.
"The most exclusive event for the one percent of the one percent is aboard My Yacht®" - Robert Frank, Host CNBC TV's "Secret Lives of the SuperRich"
To say that I was thrilled by the level of positive response to this exceptional offer would be an understatement. Congratulations to those of you whom have already decided to take advantage of this singularly unique and exciting event. As we are less than a month away, there are

very few reservations available

, I STRONGLY ENCOURAGE you to book within the next few days to ensure you'll be able to participate in this extraordinary experience. Many of you have asked me about individual experience options, as opposed to the full 4-day experience, and the cost breakdown for those events. Additionally, some of you have asked about the ULTIMATE VVIP EXPERIENCE of attending this event by charter aircraft - all of those answers will be found below.