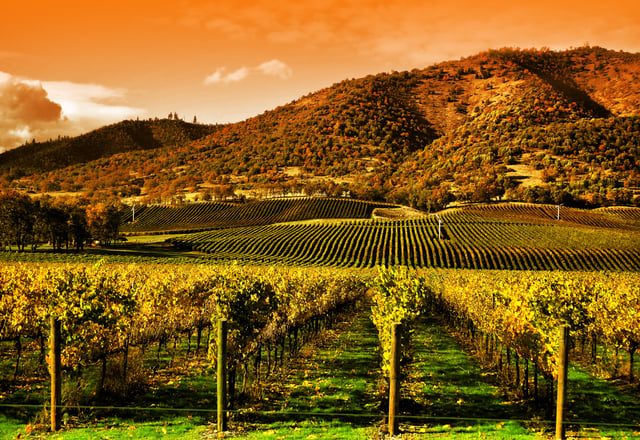 You know the adage. Work hard, play hard. You've mastered the first part, but what about taking some time for a little R&R? At Cirrus Aviation, we help business leaders find the perfect escape to refocus and recharge before Monday comes back around.
One of the best destinations is Napa Valley, thanks to its unique landscapes, outstanding cuisine and wine connoisseur culture. Book a Las Vegas aircraft charter to check out the California region's best offerings.
Robert Mondavi Winery
This is wine country. While there are dozens of tours and vineyards to experience on your Napa Valley escape, the Robert Mondavi Winery is a must-visit. They offer several tours at their sprawling estates, but we suggest the 90-minute Signature Tour and Tasting. You'll revel in the historic To Kalon Vinyard and cellars before enjoying a private seated tasting of four reserve wines paired with a cheese and charcuterie.
Spa Villagio
Wellness should be a priority while on vacation, and Spa Villagio comes with impressive Italian-inspired private spa suites. The location offers luxurious treatments that include Swedish-style massages as well as standard manicures and pedicures. After a stressful week, there is simply no better place to have it massaged out than at this signature Napa Valley spa. We recommend arriving an hour or so before your appointment to enjoy the onsite lemongrass steam room, outdoor hydrotherapy tubs and dry sauna.
Auberge Du Soleil
Every weekend trip requires a nightly retreat and few lodgings can compete with Auberge Du Soleil. Consistently found at the top of "best of" lists (including #1 Northern California Hotels), this is arguably one of the most coveted spots in the valley with its fantastic views, spacious Mediterranean-inspired private rooms and ample amenities. Treat yourself and enjoy a cocktail with a view on your private outdoor terrace.
Aetna Springs Golf Course
Aetna Springs is one of the region's most unique golf courses. Dating back to 1873, it's connected to a resort constructed around a 98-degree hot spring and was the first nine-hole golf course built west of the Mississippi. While it may not be the most challenging of courses, its location in a tiny box canyon lined with ancient oaks and madrones creates a perfect tranquil setting for a weekend escape.
Of course, this is only the beginning. Napa Valley is full of rich history and picturesque scenery making it a divine destination by private jet from Las Vegas. After all, the last thing you want to do when looking to relax is to wait in long airport lines and cope with checked luggage and TSA agents. At Cirrus Aviation, our aircraft charter Las Vegas flights offer a fast and luxurious trip to Napa Valley on your time and terms. If you're seeking an extravagant weekend escape, book with us today 702-472-9714.