One of the many advantages of taking a private jet Las Vegas flight is the ability to bring your pet along. Smaller ones are welcome on Cirrus Aviation flights so if you're traveling, you'll want to make sure your hotel is also pet-friendly.
Here are a few of our favories around the country.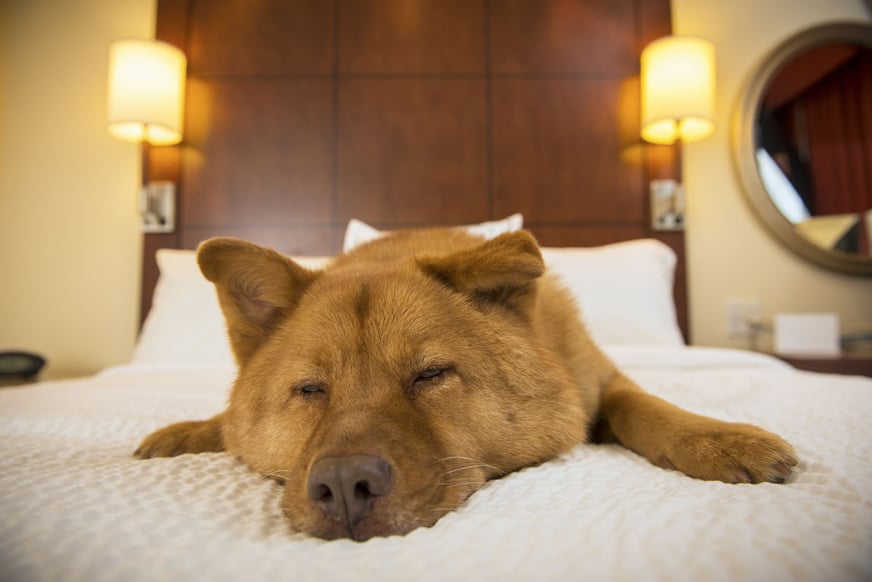 Boston, Massachusetts
The Onyx is conveniently located in downtown Boston and welcomes pets with gourmet dog cookies and an in-room bed for dogs and scratching post for cats. The hotel also offers dog-walking and sitting services.
New York City, New York
The Muse in Midtown Manhattan has a friendly atmosphere and newly redesigned guest rooms. The concierge can arrange for dog walking or sitting and if you need to take your pet out for some play, Bryant Park is only four blocks away.
Portland, Oregon
Named as one of the area's best hotels by several national magazines, Hotel Monaco is centrally located and boasts a chic design. It has a Director of Pet Relations, an Australian shepherd/labrador retriever, to greet guests and test beds and other accommodations for pets.
San Diego, California
Covering its own 15-acre peninsula in San Diego, this resort has three heated pools that define luxury. Pets are pampered with a tag, bowl and treat with everything you might need, such as a litter box or a collar. Pets even have their own room service menu.
Napa Valley, California
Several wineries are within walking distance from this environmentally friendly hotel. Guests enjoy luxurious rooms designed for private spa services and a restaurant that features fresh local ingredients. The hotel welcomes pets and hosts a monthly "DogBar" happy hour.
Bend, Oregon
Oxford is the area's only boutique hotel and combines eco-sustainability with luxury and a high level of service. It offers pet beds, homemade organic treats, loaner leashes and collars. You can even find pet massages for an additional fee.
Aspen, Colorado
Located just steps away from Aspen's slopes, The St. Regis Resort is the perfect place to stay as you enjoy the area's outdoor activities. Pets can sleep on their own St. Regis dog bed and blanket. Food and water bowls are also provided for dogs.
Contact Las Vegas private jet company Cirrus Aviation at (702)-472-9714 for more information about planning the perfect trip for you – and your pet!