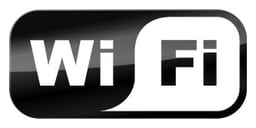 FOR IMMEDIATE RELEASE
LEAR 60 NOW WITH WI-FI
LAS VEGAS, March 30, 2015 - Whether for business or pleasure, a private jet charter can make traveling easier and more productive. Based in Las Vegas, Nevada, Cirrus Aviation is a full-service charter jet company with a variety of aircraft to ensure the needs of each and every customer are fully met.
Wi-Fi is now available on one of the most popular jets in the Cirrus Aviation fleet, the Lear 60. Passengers can surf the Internet while relaxing inside the plush, comfortable cabin that is capable of seating up to seven passengers comfortably. Some key features of the Lear 60 include:
A transcontinental range of up to 2,800 miles
Cruising altitudes up to 47,000 feet
In-flight entertainment system
Fully-enclosed lavatory
110 volt AC power outlets
Night Vision System for enhanced safety
Those looking for spacious seating will appreciate the Beechjet 400A's roomy cabin that seats up to seven people comfortably along with a fully-enclosed lavatory. This light jet has a cruising range of 1,500 miles, making it the perfect choice for mid-sized trips. Other features of the Beechjet 400A include:
Cruising speed of 510 mph
Cabin power outlets
Microwave warming oven
As one of the roomiest jets in the Cirrus Aviation fleet, the Cessna Citation III can generously accommodate up to eight passengers, and contains an oversize baggage area that allows travelers to store extra gear with ease. The stand-up cabin and fully-enclosed lavatory provide extra comfort while cruising at altitudes of up to 45,000 feet. Our Citation jet will be re-joining the fleet in May with a brand-new interior and upgraded seats. Other features of the Cessna Citation III include:
Cruising speed of 544 mph
2,300 mile range
45,000 foot cruising altitude
The original business jet, the Learjet 35 has the distinction of being one of the longest serving, most proven and capable light jets in the marketplace. Capable of LA to Miami non-stop with a full passenger load, the Lear 35 has unsurpassed flexibility as well as being one of the most economical charter jet options. Other features of the Lear 35 include:
Nearly 2,300 mile range.
Cruise altitudes up to 45,000 feet.
Highest thrust to weight ratio in class.
Seating for up to seven.
Cirrus Aviation Services is located across from the MGM Grand in Las Vegas, and operates out of the Atlantic Aviation Executive Terminal. Cirrus Aviation can operate into almost any public airport in the United States, including such popular destinations as:
Burbank, California
Jackson Hole, Wyoming
Los Angeles, California
Van Nuys, California
Santa Monica, California
Scottsdale, Arizona
Tucson, Arizona
Long Beach, California
Phoenix, Arizona
San Diego, California
Air travel doesn't have to be stressful when Cirrus Aviation provides a luxurious, comfortable aircraft suitable for any group or purpose. Travelers can avoid airport crowds and parking hassles, while receiving personalized attention on board. With the addition of Wi-Fi to their Lear 60 jet, passengers can take care of important tasks in flight so there is no downtime involved while getting from one destination to another.
To find out more about the charter flights offered by Cirrus Aviation, call (702) 425-2834. Representatives are on hand 24 hours a day, seven days a week to provide callers with exceptional customer service.
About the Company
Cirrus Aviation provides private jet charters and a host of aircraft management and acquisition services. With more than 35 years of management experience, the company has the knowledge and assets needed to provide their customers with an exceptional level of service and safety.
Cirrus Aviation
275 East Tropicana Avenue
Las Vegas, NV 89169
www.cirrusav.com
###