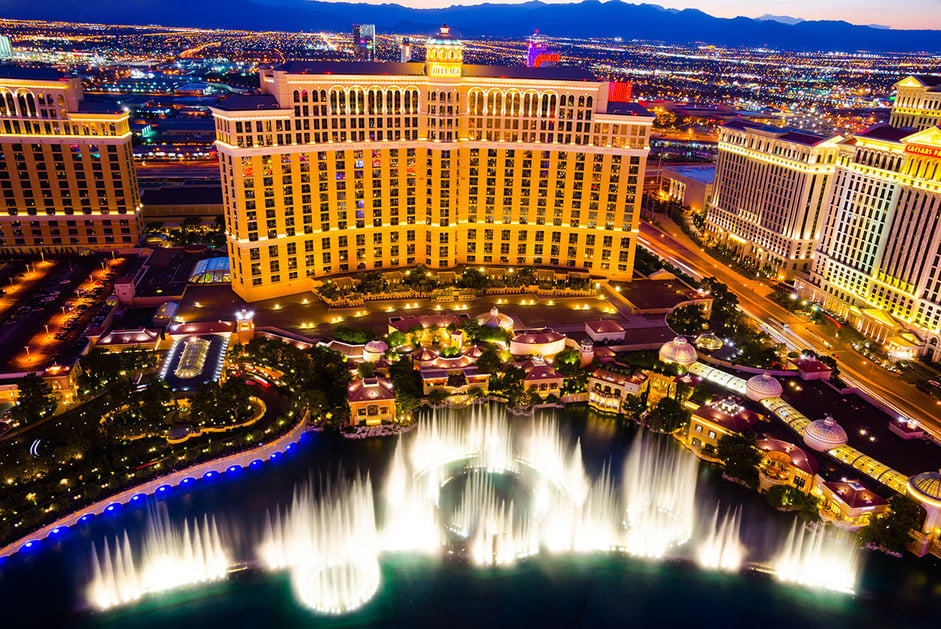 Taking a Las Vegas private jet to the most prestigious "high roller" city in the world and then failing to indulge in at least some of its more elite adventures would be like pulling up a chair at one of the Strip's famed steakhouses – and then ordering a chef's salad.
You want to do it right. So top off your journey via Las Vegas private jet with some of these select attractions – even if they cost a few extra dollars.
Indulge in Daytime Delight
A luxury shopping trip at Via Bellagio might remind you of a trip down Rodeo Drive in Beverly Hills, where the mere presence of such exclusive designers as Gucci, Dior and Prada will make you stand up straight and walk with better posture. No serious shoppers need to check the price tags. That's because you won't find an article of clothing or accessory for less than $1,000.
The ultimate spa experience at the Mandarin Oriental offers plenty of options. So how much pampering do you need before the Las Vegas nightlife beckons? You and a partner can enjoy a 3 1/2-hour, five-star treatment for $700 a person or a full wellness package with a private yoga lesson, massage, scrub and more for $1100 each. Mandarin's plush and private suites put the "lux" in "luxury."
Indulge in Nighttime Escapades
The Bellagio Fountains feature 4,700 fountains of dancing water and an equal number of lights, but only true big spenders can "direct" the show with a red button inside a gold-plated control box. That's power - especially when you realize how many people watch each show from the viewing areas on the Strip – and that you paid $250,000 to sit in the director's chair.
Burger Brasserie makes one of the most talked-about burgers in the world: a fine cut of Kobe beef crowned with Maine lobster, imported Brie and aged balsamic vinegar, served alongside a bottle of Dom Perignon. Truth be told, this decadent French burger also carries a three-number price tag that every slot machine enthusiast shoots for: $777.
Whether you're looking to live like a high roller – or save a few dollars - Cirrus Aviation Services is on standby as your Las Vegas private jet provider. We operate one of the safest and most luxurious fleets in the world – and also partner with VegasGiant to provide the finest independent concierge service on the Strip. Anything you want to accomplish during your Las Vegas escapade is possible. Call (702) 472-9714 today!