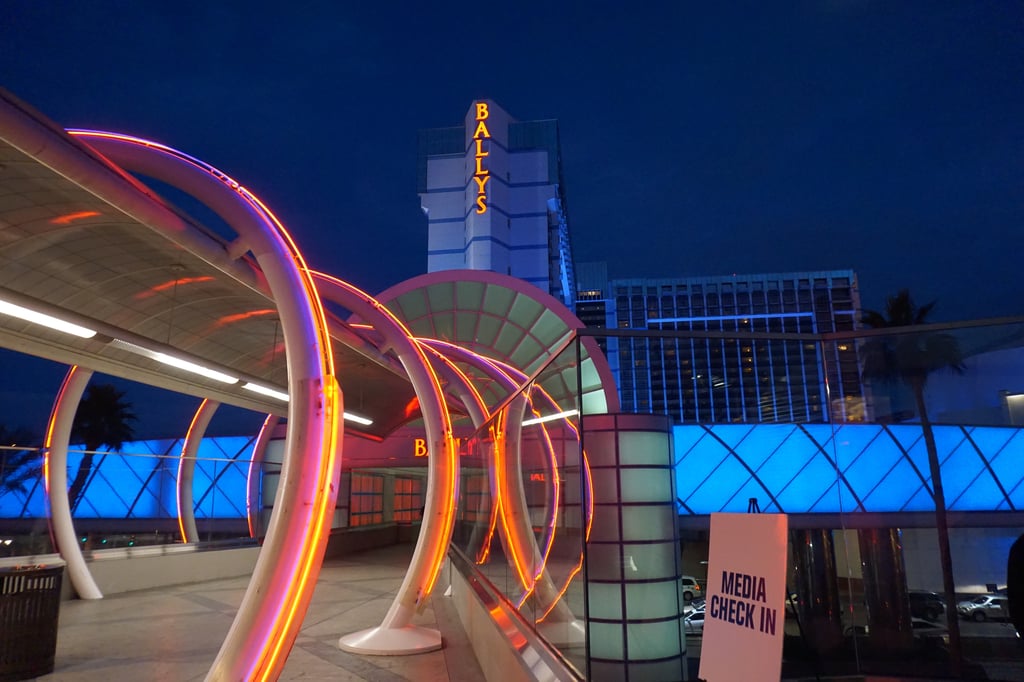 A good honky tonk is hard to find in Las Vegas. That's why country star John Rich is bringing Redneck Riviera to the Grand Bazaar Shops in front of Bally's hotel and casino. The bar follows a "work hard, play hard" theme according to the guitar player and singer, who is one half of the country music duo Big & Rich. He recently gave a tour of the venue as construction was wrapping up.
Redneck Riviera features a large open-air room with a stage in the corner for live music seven days a week, starting as early as 11 a.m. Rich says he personally designed the sound system and hopes to feature name acts as well as up-and-comers. Performers can audition by applying online through Redneck Riviera's Facebook page. The venue is looking for acts who play everything from current music to the likes of Merle Haggard and Lynyrd Skynyrd
The menu will feature cold beer and specialty cocktails. Customers can also suggest the craziest "redneck cocktail" recipes (like for example, a "Dr. Comfort" made with Dr. Pepper and Southern Comfort). So what about food? "The biggest Wahlburgers in the world is right below us," says Rich. The two venues have an agreement in which Redneck Riviera customers can have food delivered directly from the burger joint.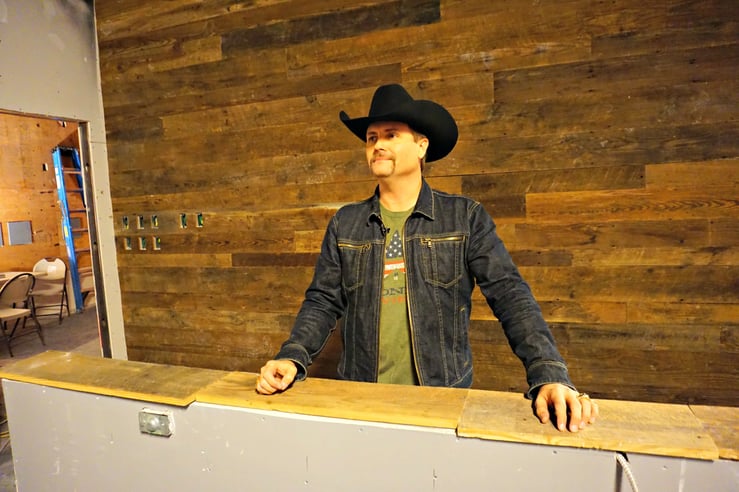 Redneck Riviera will go out of its way to pay respect to our military men and women. A "hero's bar" near the front door will serve the first drink on the house for both veterans and active duty service members. "It's a pat on the back they deserve," says Rich. "We're able to chase the American dream because of our veterans." Rich will give priority to veterans when filling jobs as well. "They're the most qualified people out there," he says. There will also be American military memorabilia like coins and flags decorating the walls.

"I plan on being here quite a bit," says Rich. In fact, he'll be back in town on January 18 when Big & Rich plays a grand opening celebration at Redneck Riviera. Get in on the country fun and book your next flight to Las Vegas by calling Cirrus Aviation at (702) 472-9714.
Photos by Rob Kachelriess