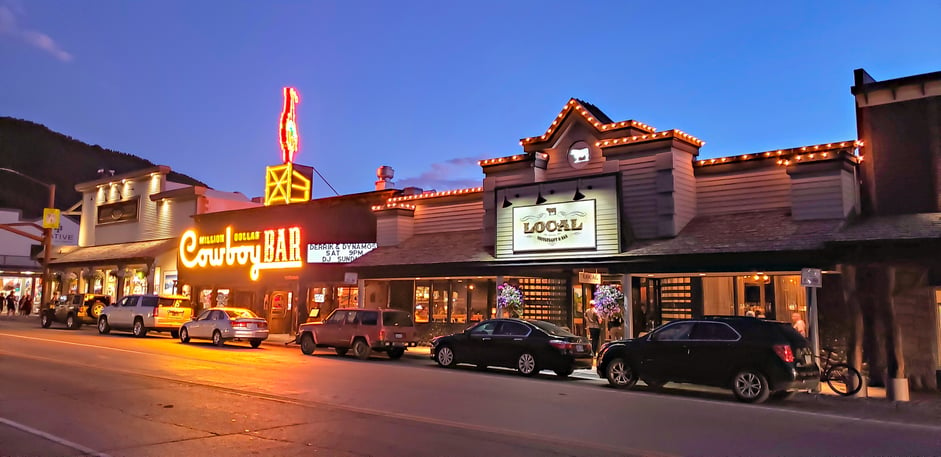 Photo: Rob Kachelriess
Jackson Hole is known for its steep mountains and vibrant ski slopes, but the southwest Wyoming community is still a thriving getaway even when all that snow melts away. Book a private jet charter with Cirrus Aviation to enjoy Jackson Hole during the summer and early fall months.
Downtown Jackson
This ski town takes full advantage of Old West charm during the warmer months of the year. It's fun to explore with wood-plank sidewalks, parks and easy-to-browse art galleries. Top restaurants include Local for casual ingredient-driven cuisine and Snake River Grill for fine dining in a rustic setting. Many restaurants offer regional game like buffalo and elk. On the body-friendly side, Healthy Being has fresh-pressed juices, apple cider vinegar shots and a pumpkin spice latte made with pumpkin seeds and other natural ingredients. Borrow a complimentary blanket and stretch out on the lawn.
Jackson Hole Breweries & Distilleries
The region overflows with craft producers. Top beer makers include Melvin Brewing and Snake River Brewing, the oldest brewery in Wyoming. StilWest Brewing not only has great beer, but fantastic mountain views from a second-floor patio. If beer's not your thing, Still Works produces small-batch vodka and gin with local mountain water.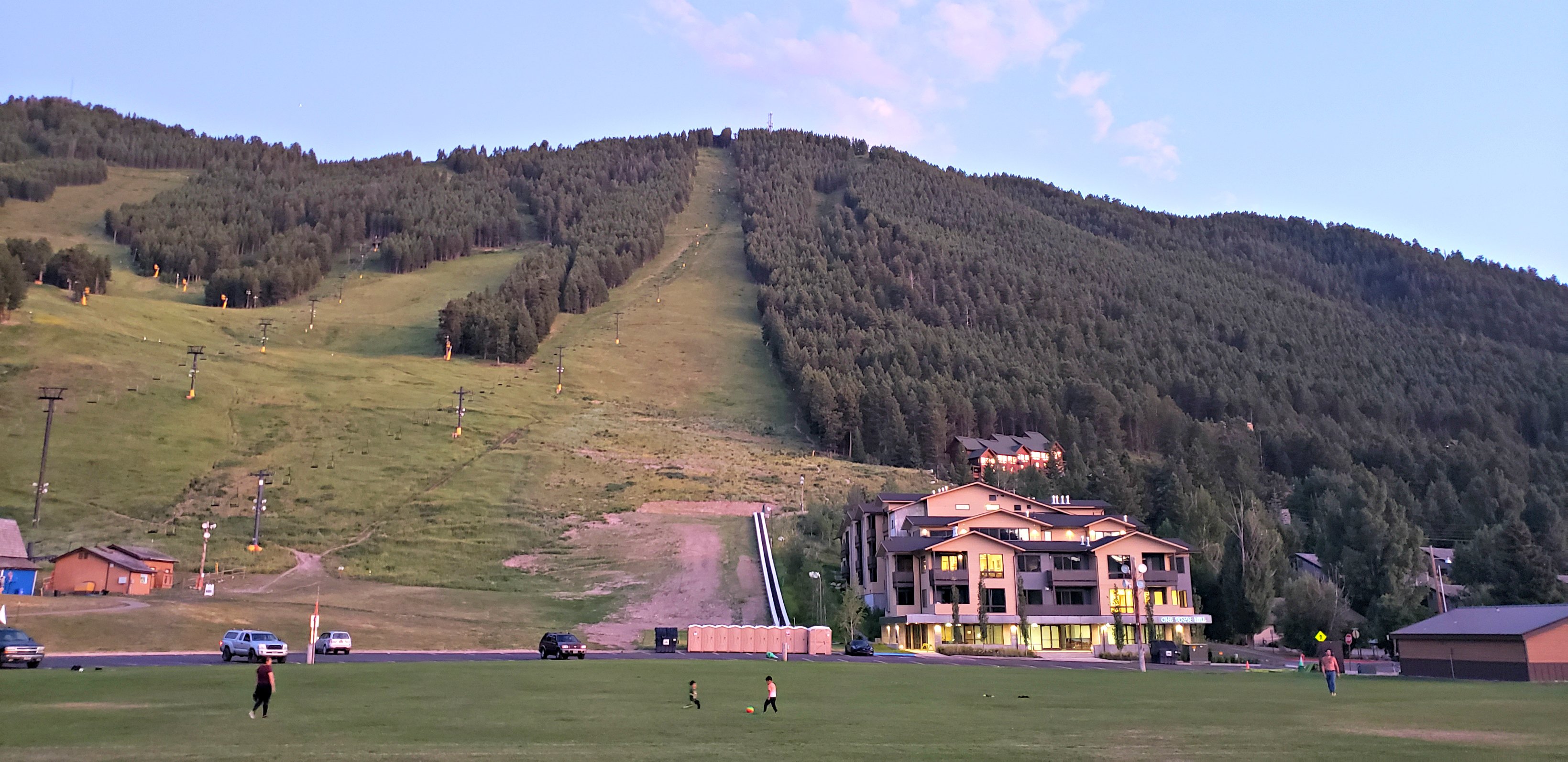 Photo: Rob Kachelriess
Summer Resorts
The snow isn't around right now, but the top ski resorts are still welcoming guests. The Four Seasons in Teton Village may be the most upscale resort in southwest Wyoming, offering mountain and valley view rooms near Grand Teton National Park. The scenery at the base of Jackson Hole Mountain is incredible any time of year. Just steps away, you can also book a two-or-three room log cabin residency at the Snake River Lodge and Spa, where guests enjoy lavish beauty treatments and a combination of indoor and outdoor pools. Closer to town, the Rustic Inn puts a luxury spin on outdoor adventures like boating, whitewater rafting, safari tours, hiking and horseback riding.
Indulge in local Idaho favorites
The surrounding communities show off plenty of charm and local pride, albeit on a much smaller scale. Moose Creek Ranch, right across the state line in Victor, Idaho, is perfect for enjoying the mountain air with hiking, horses and the waters of a rushing creek. Wake up early and head over to the Butter Cafe for breakfast or brunch, featuring dishes prepared with local ingredients and dog-friendly outdoor seating. The Rainey Creek Country Store in Swan Valley, is famous for ice cream, especially its signature huckleberry flavor, served in square-shaped cones.
The Weather
While much of the country endures brutal triple-digit heat, the weather in Jackson Hole is sunny but relatively mild throughout summer, thanks to high mountain elevation. Rain showers tend to come and go quickly.
What are you waiting for? Round out the summer season with a scenic getaway to Jackson Hole, Wyoming. Cirrus Aviation will take you there with a direct flight to Jackson Hole Airport on board a luxury private jet charter. Call 702-472-9714 to make a reservation today.