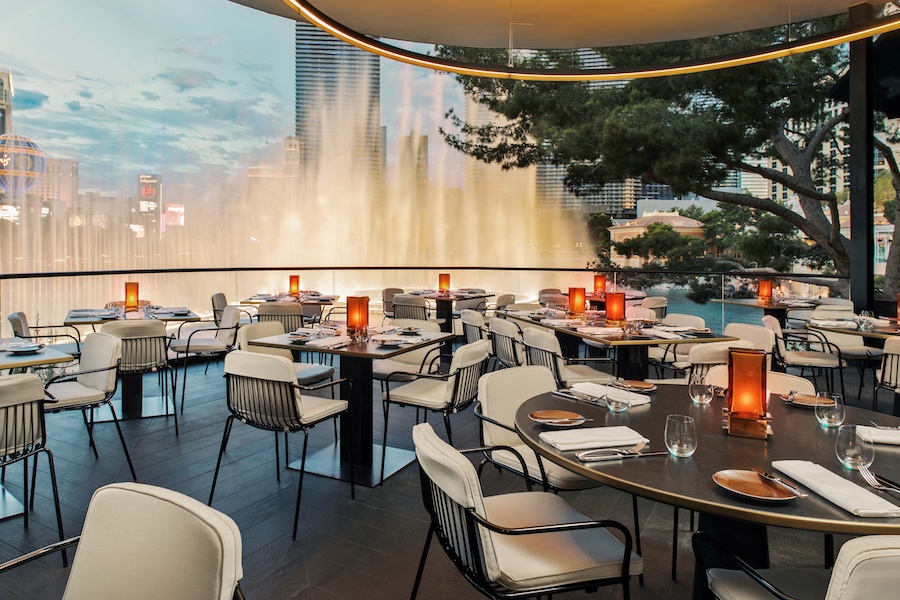 Photo: Spago
More than 25 years after debuting at the Forum Shops at Caesars, Spago has relocated to a new home at the Bellagio. Wolfgang Puck's signature restaurant is now sporting a brand new look and boasts spectacular views of the resort's iconic fountain shows.
"The funny thing is (original Bellagio developer) Steve Wynn wanted me to have this location," says Puck. "But he wanted to have the last word (on the menu). I said not in my restaurant. So we couldn't make an agreement, but we stayed friends."
The new space boasts an outdoor patio and a chic dining room surrounded by floor-to-ceiling windows. Puck knew he didn't want a stuffy restaurant that was overly formal, but rather a place that's social and energetic, whether enjoying a full meal in the dining room or a glass of wine and small bites at the bar.
"If you have the whole package of hospitality, location and great food mixed together, you have a good chance to be successful," he says.
The menu has been revamped and is more in tune with the Beverly Hills version of Spago, which follows the lineage of the original on Sunset Boulevard. Puck says his favorite dishes are the tuna tartare served in a sesame-miso cone, smoked salmon and caviar pizza, any of the tableside-carved steaks and the veal wiener schnitzel. New menu items that are exclusive to Las Vegas include kampachi crudo, rabbit garganelli and a strawberry confit dessert served over almond streusel.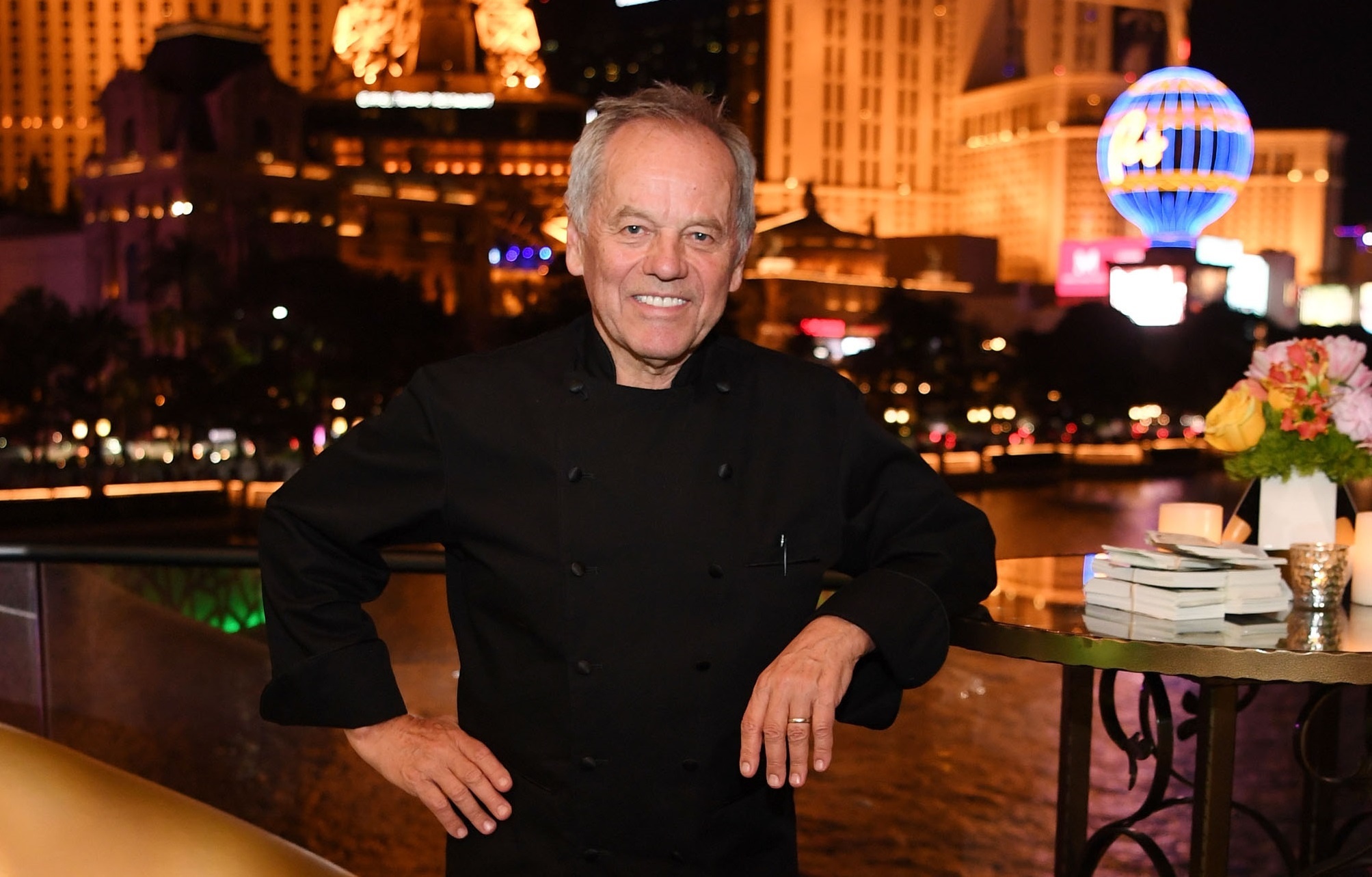 Photo: Spago
"I always tell my chefs to buy the best ingredients," says Puck. "We never cheat on the ingredients… and if you have professionals preparing them, at the end of the day, you have a good chance of doing something really well."
The attention to detail and quality carries over to the other restaurants in Puck's Las Vegas empire: Lupo for Italian at Mandalay Bay, CUT steakhouse at the Palazzo and two versions of the Wolfgang Puck Bar & Grill — one at the MGM Grand and the other at Downtown Summerlin.
However, it was the original Spago at the Forum Shops that got everything started. A longtime boxing fan, Puck says he was always drawn to Las Vegas and wanted to open a restaurant that matched the excitement and luxury of the Strip.
"We used to go to the fights and come back to Spago with Sly Stallone, Jack Nicholson, Arnold Schwarzenegger, Frank Sinatra and all these people," he remembers. "It was the only place you could go."
Las Vegas has gone on to be a magnet for celebrity chefs and Wolfgang Puck is refusing to rest on his laurels. The new version of Spago is better than ever. Check it out for yourself the next time you book a flight to Las Vegas with Cirrus Aviation Services. Just call 702-472-9714 to make plans today.
By Rob Kachelriess