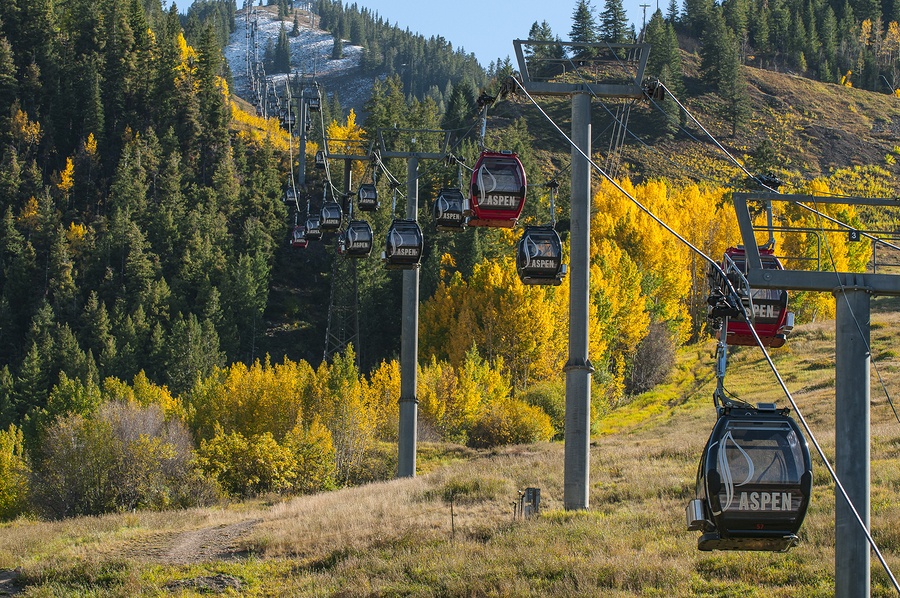 A ski trip to Aspen, Deer Valley or Lake Tahoe may sound like the perfect winter getaway, but why wait? Some of the most illustrious winter ski towns are transformed in late summer and early fall, when the mountain vistas make picturesque venues for hiking, biking, boating and other outdoor activities. And the crowds? They're usually diminished in number during the warm months too.
Check out five of our favorite ski resorts for a late-summer or early fall vacation. Located in the western states, they're easy to reach via Las Vegas jet charter with Cirrus Aviation.
Top Summer Ski Resort Locations
Aspen, Colorado
Take a common Aspen refrain – "I came for winter and stayed for summer" – and put your own spin on it: "I'd rather conquer Aspen in the summer." You can do just that by biking in Roaring Fork Valley, riding to the top of Aspen Mountain in a gondola, kayaking or rafting along the Colorado River and fishing for trout on Snowmass Mountain – without the snow.
Blue Sky, Montana
Take your cue from the name. If your head isn't in the clouds on a zip line, high rope or chair lift, you're missing out on some of the most stunning views in America. A trip to Montana wouldn't be complete without a trip to Yellowstone National Park, which also extends over parts of Wyoming and Idaho. Three waterfalls grace the park, including one higher than Niagara Falls.
Deer Valley, Utah
Deer Valley Resort hosted the shalom, aerial and mogul events in the 2002 Winter Olympics. In the summer and fall, you can still check out the mountain scenery with spectacular views from every angle. Other favored activities include horseback riding, mountain biking, standup paddle boarding and fly fishing.
Jackson Hole, Wyoming
Jackson Hole is the home of dude ranches and the National Elk Refuge. However, the fun doesn't stop there. Paragliding and chartering a private plane to see the Teton Range at 12,000 feet top the list of must-do activities in Jackson Hole – along with mountain biking, whitewater rafting and horseback riding.
Lake Tahoe, Nevada
Water sports rule at Lake Tahoe, which is quickly becoming as popular a destination in the summer and fall as it is in the winter. Kayakers, wake-boarders, water skiers and standup paddle boarders dot the landscape by day while firework shows, food and beer festivals and concerts keep visitors on their toes at night.
Book a Las Vegas jet charter
Summer is drawing to a close, but you can still book a warm weather vacation by calling Cirrus Aviation at 702-472-9714. Book a Las Vegas jet charter to these pristine ski resort locations and beat the crowds.