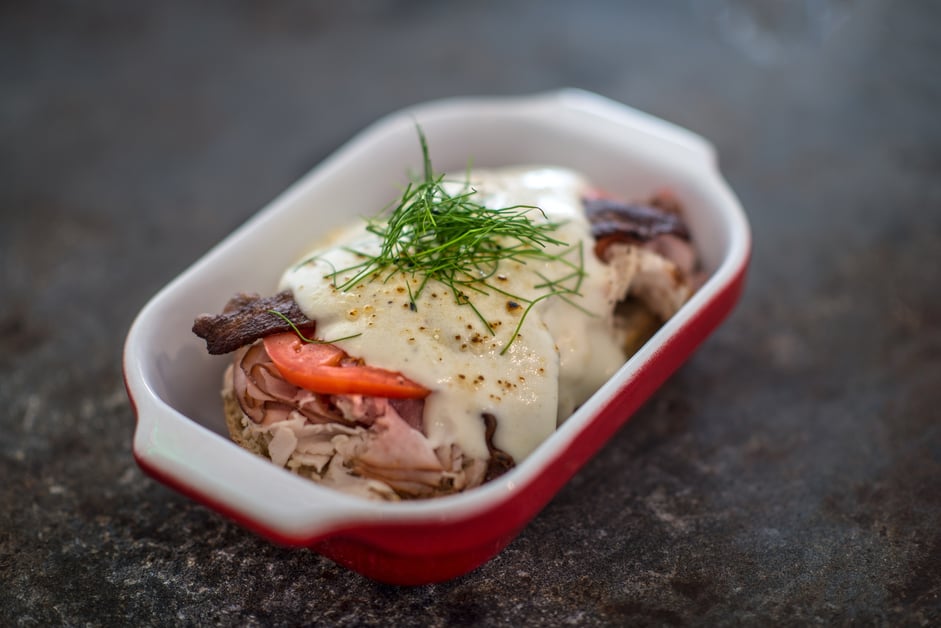 Photo: Beer Park/Peter Harasty
The Kentucky Derby isn't only one of the biggest days of the year in sports, it's also one of the biggest days of the year for betting. That means Las Vegas is a prime location for enjoying the horse race commonly known as the most exciting two minutes in sports.
Beer Park
The rooftop bar at Paris Las Vegas will host an all-day viewing party. Guests will be served Mint Juleps and the Kentucky Hot Brown, a traditional Bluegrass favorite made with turkey. You can also place a bet on your favorite horse on-site with the in-house sportsbook.
Virgil's
The new barbecue spot at The LINQ is offering a few drinks specials, including the Triple Crown (made with Old Forester Bourbon, Branca Menta and fresh lemons) and $6 shots made with Templeton Rye and Branca Menta.
Spago by Wolfgang Puck
This longtime favorite inside the Forum Shops at Caesars is serving a Kentucky Derby themed menu. In addition to a turkey and bacon Hot Brown and Buttermilk Biscuits with shaved ham and salted maple butter, guest can enjoy plenty of Mint Juleps and bourbon. Everyone is encouraged to wear their "Derby" best.
La Cave
Forget the Triple Crown. La Cave at the Wynn has a "Quadruple Crown" ultra-premium bourbon flight. It will be served as the Kentucky Derby is shown on the restaurant's high-def televisions and features one-ounce pours of Rowan's Creek, Noah's Mill, Jack Daniel's Single Barrel and Eagle Rare.
The Dorsey
The new upscale craft cocktail bar at the Venetian has a new creation in honor of the Derby. Julep For 2 (Don't Mind If I Do) mixes Buffalo Trace Bourbon with Laird's Bonded Apple Brandy, demerara syrup, and a drizzle of Smith & Cross Jamaican rum. It's served with two sugar cubes and fresh mint.
South Point
The Grand Ballroom will host an official viewing party beginning at 9 a.m. with food specials and free drinks for placing bets at wagering stations. However, the "All Under One Roof" Twin Quinella will be the most fun. Those who choose the first two finishers correctly have a chance to win $5,000
It's easy to see why May 6 will be an exciting day for sports in Las Vegas as well as Louisville, Kentucky. Fly into Vegas with Cirrus Aviation and build an exciting weekend getaway around the big race. Call (702) 472-9714.
By Rob Kachelriess