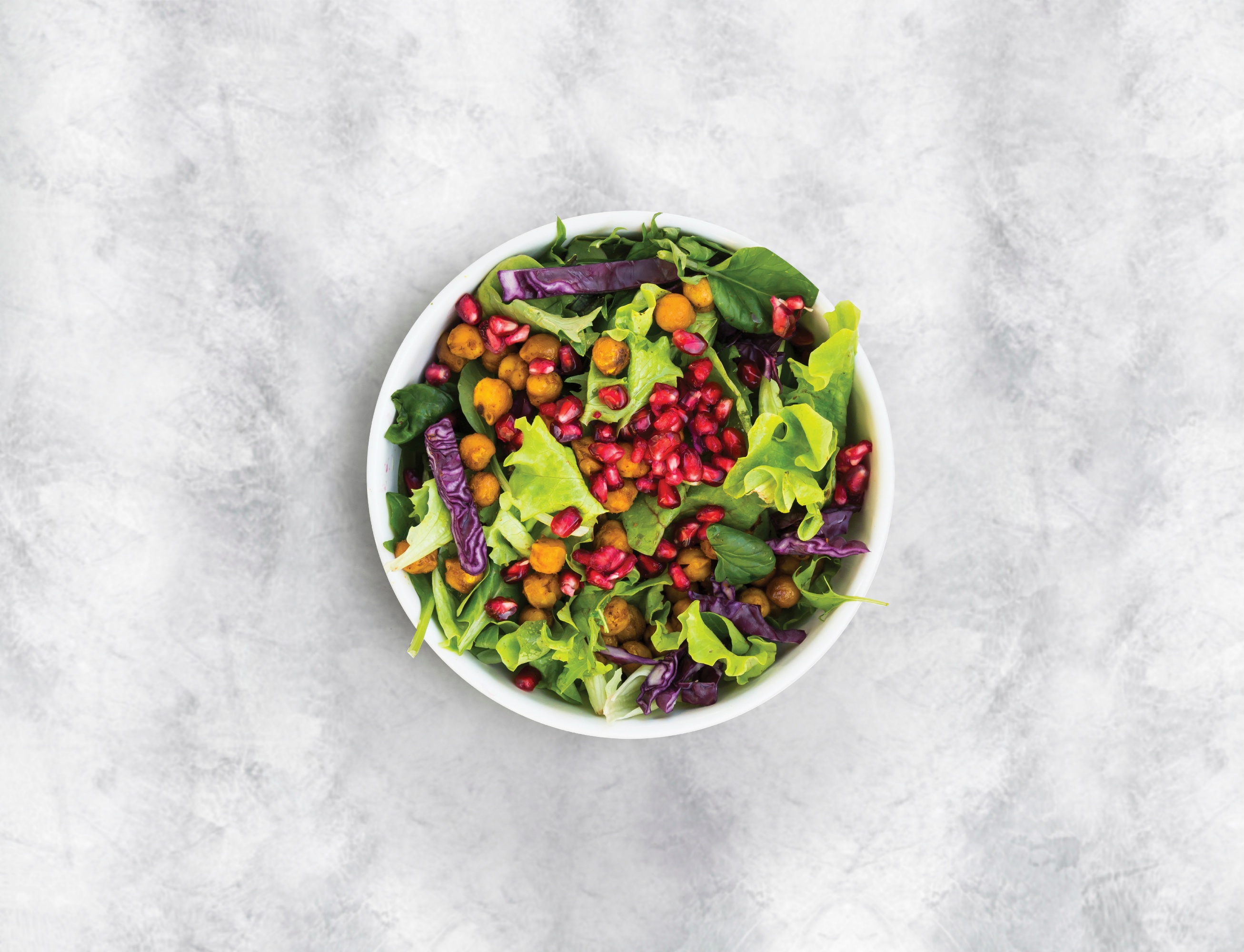 Photo: CR CREAT
Las Vegas is such a busy place, it's often hard to find time to eat healthy. That's especially true on the Strip where business travelers and vacationers tend to favor lavish steakhouses and fine dining or quick and easy fast food. However, there are a few restaurants that make clean eating convenient and enjoyable. You just need to know where to look. Check out our top favorites on the Strip for healthy dining.
Where to Eat Healthy on the Las Vegas Strip
Juice Press
With more than 70 locations throughout the country, the first Juice Press in Las Vegas couldn't be in a better spot. Tucked away in the Bellagio lobby next to the resort's famous Conservatory & Botanical Gardens, the eatery is a great choice for cold-pressed juices, cashew cookies, salads and other-grab-and-go treats. The kitchen team makes smoothies and acai bowls fresh on the spot — fueling your body without sacrificing taste.
RM Seafood
Chef Rick Moonen is an industry leader in sourcing sustainable wild-caught seafood. His passion and philosophy is reflected in the menu of RM Seafood, his flagship restaurant inside the Shoppes at Mandalay Place. Not everything on the menu is free from butter and sauces, but there's plenty of health-conscious dishes to choose from, including fresh-shucked oysters and local organic greens topped with the chef's own "anti-inflammatory" vinaigrette. Ask about the seasonal catch from the Monterey Bay Seafood Watch Program.
CR CREAT
A new culinary concept, CR CREAT is an extension of the Canyon Ranch spa and fitness center that serves the Venetian and Palazzo. The focus is on nutritionally-dense dishes that are quick and easy to serve after a tough workout (or a long message). Whether it's a cottage cheese parfait, a bowl of steel-cut oatmeal or a healthy sandwich made with turkey and arugula on honey-wheat bread, all the bases are covered.
El Dorado Cantina
El Dorado Cantina may not be on the Strip but it's less than a mile away next-store to a place a lot of out-of-towners visit: Sapphire Gentlemen's Club. And just like its neighbor, this Mexican restaurant is open 24 hours a day, seven days a week. But the best thing about El Dorado is the menu — crafted with organic ingredients and local produce that's free of pesticides, antibiotics and GMOs. Every two months, the chef features regional cuisine from a different part of Mexico, combining cultural intrigue with hearty nutrition. Whether choosing tacos, burritos or even crunchy protein-rich sauteed grasshoppers, you can't go wrong.
Between trade shows, nightclubs, and catching up on the latest entertainment, it's still possible to enjoy Las Vegas without sacrificing healthy food. Cirrus Aviation Services is ready to recommend even more restaurants — for whatever you crave — during your next visit to the Strip. Call 702-472-9714 to make travel plans today.
By Rob Kachelriess