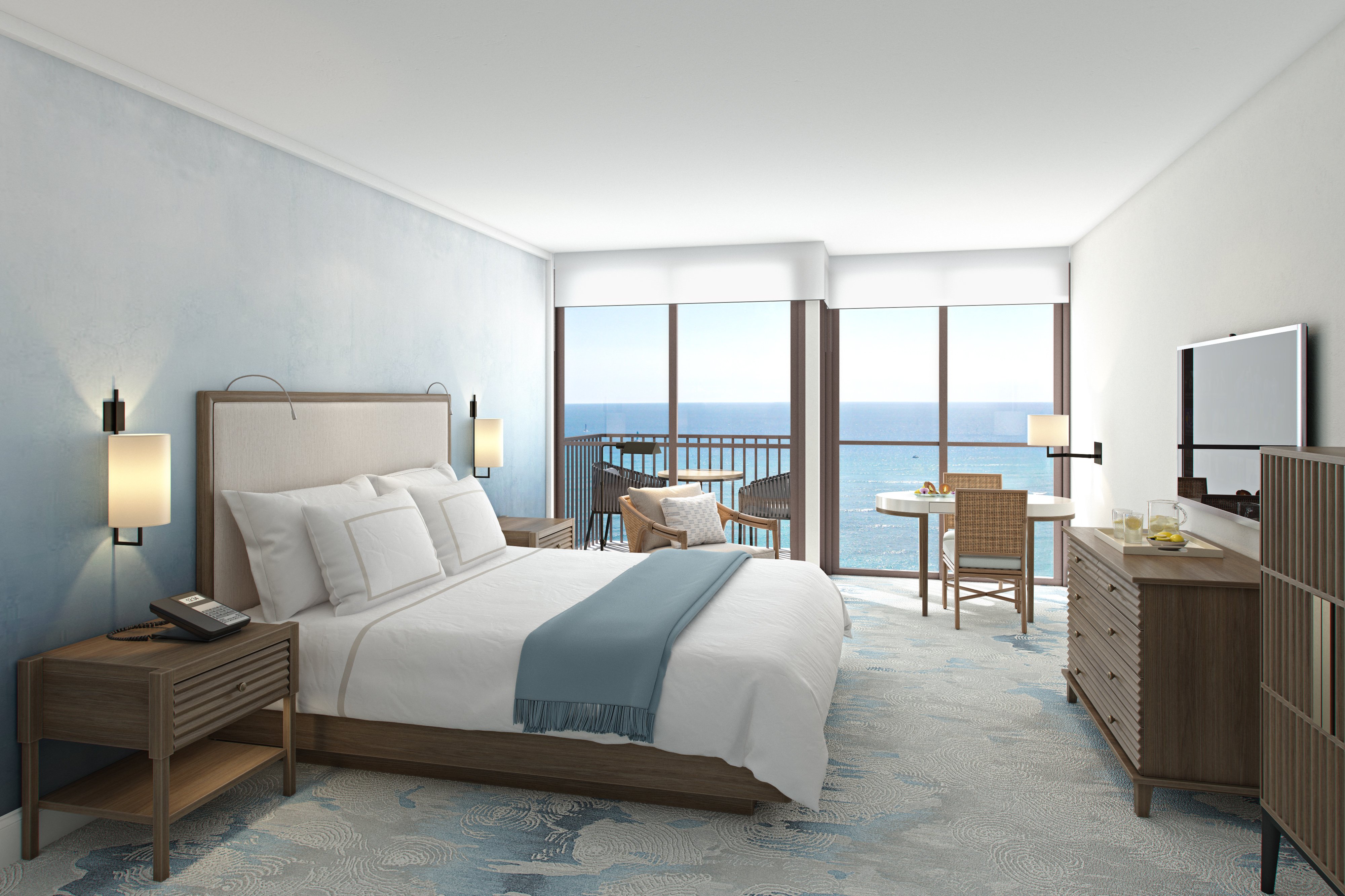 Photo: Halepuna Waikiki by Halekulani
For decades, the Halekulani brand has been synonymous with luxury on the beaches of Waikiki in Hawaii. Consistently ranked as a AAA Five Diamond resort, the eponymous hotel sets new standards for upscale island accommodations with stunning, unobstructed Pacific Ocean views. It's an exciting time for Halekulani, which is expanding in dramatic form this year.
Halekulani is one of the most acclaimed independent resorts in the world. The property's origins go back to 1904, although it changed ownership a few times over the years before taking on its current incarnation as a grand, luxury resort in the mid-80s.
The hotel is known for bright decor, open floor plans and floor-to-ceiling window views of the pool or ocean. The lineup of Premier Suites are lavish retreats with outdoor terraces, stylish furnishings and between 1,185 and 3,320 square feet of space. Drink complimentary Champagne and book in-room spa services to maximize a truly indulgent vacation experience. When it's time to hit the beach, the sand is just steps away.
If that wasn't enough, the restaurants are incredible. Visit La Mer for fine dining that combines French inspiration with tropical ingredients. Orchids is more casual with open-air seating that overlooks the ocean. House Without a Key is a historic mixture of indoor and outdoor spaces that dates back to the hotel's original design. It's an ideal spot for sipping on tropical drinks and watching Hawaiian musicians and dancers perform.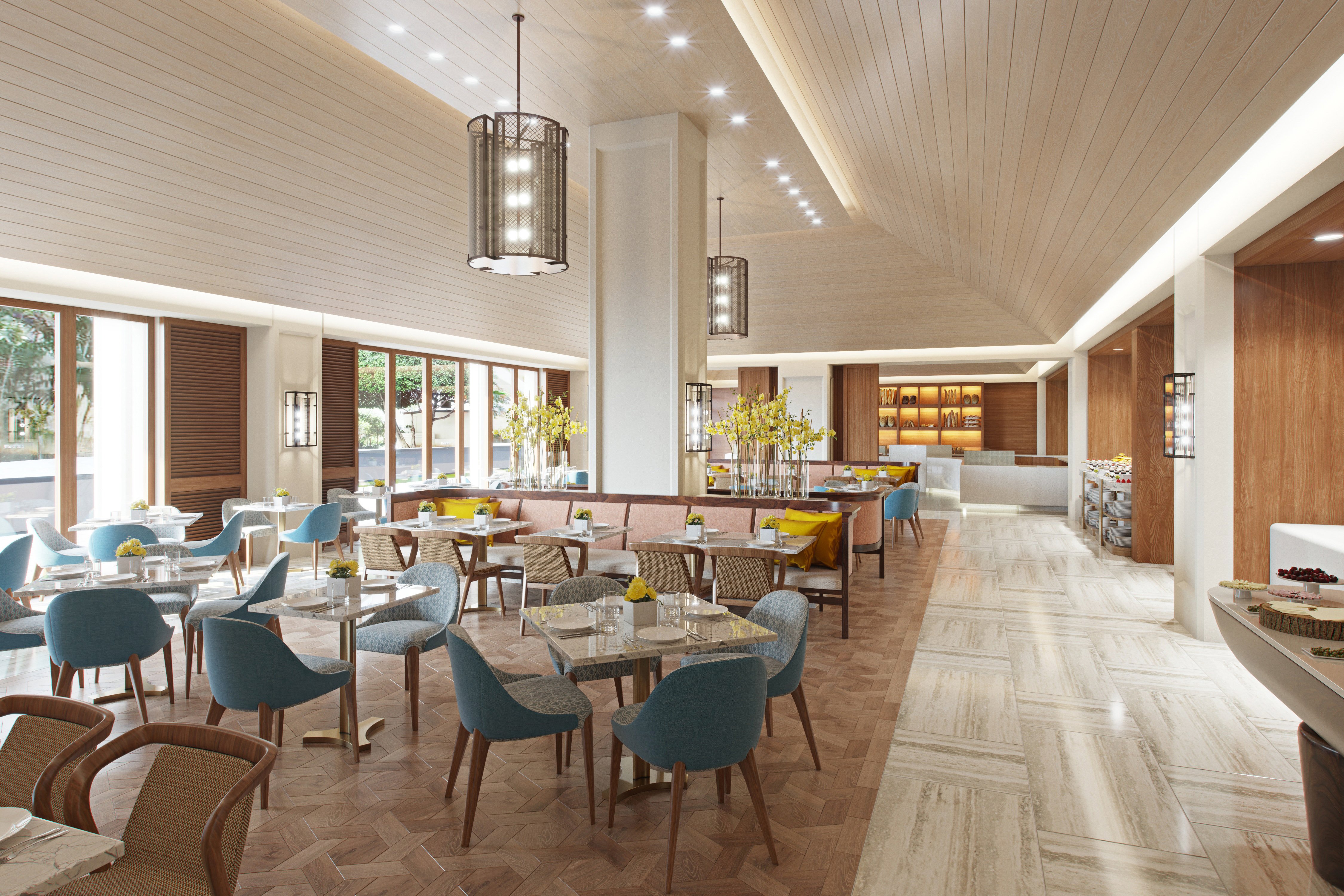 Photo: Halepuna Waikiki by Halekulani
Halepuna Waikiki by Halekulani
Halekulani is expanding its imprint in 2019 with Halepuna. The island's newest luxury boutique hotel is now accepting reservations for stays beginning October 25 -- a time of year when the weather in Hawaii is fantastic. Halepuna has 284 guest rooms and four suites, offering a more intimate experience than the original Halekulani. Although a bit farther back from the beach, the new property still has incredible ocean views.
The Halekulani Bakery & Restaurant is a new all-day dining concept that will serve fresh pastries and breads as well as a full menu of casual cuisine prepared with local ingredients. Head to the eighth floor for a stunning infinity pool, sundeck and fitness studio with cutting-edge Technogym equipment from Italy.
The brand is expanding even further this year with a Halekulani hotel on the Japanese island of Okinawa. The resort is set to open on July 26, but is taking reservations now. Highlights include a spa, five pools and four restaurants, including Kingdom steakhouse and Shiroux for inventive global cuisine. Located more than 400 miles south of the Japanese mainland, Okinawa is a historic, cultural island community that's growing as a resort destination yet still retains a unique sense of calm seclusion.
Travel over the Pacific by Private Jet
Transcontinental travel is easier than ever with Cirrus Aviation Services. Book a Challenger 604 private jet for luxury and convenience when flying to Hawaii or even Okinawa. Bookings can be placed 24/7 by calling 702-472-9714.
By Rob Kachelriess