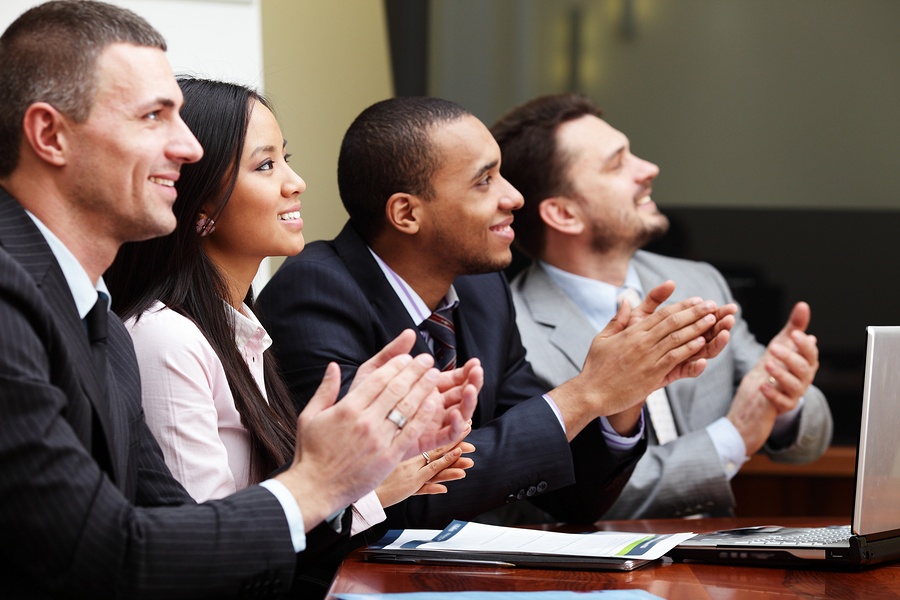 As the global economy grows, the distance between international destinations feels smaller and smaller. Cirrus Aviation Services is ready to take flight to a number of exciting locales for your next business conference. Check out five European cities eager to welcome travelers for trade events via private aircraft charter.
Top Conference Destinations Around the World
Brace for Berlin
Berlin is full of depth and character, with unconventional venues like railway depots and a transformer station converted into event spaces. They compete with more contemporary options like the Estrel Berlin, Germany's largest hotel, which can accommodate up to 12,000 people.
For post-conference fun, check out the Watergate, an electronic music club; SO36, a rock and indie club; and Prince Charles – not the future king of England, but a club with an eye-catching sunken bar.
Connect With Copenhagen
As the second largest city in Scandinavia, Copenhagen has a high ranking by the International Congress and Convention Association (ICCA). The stature of Denmark's capital promises to grow as the city adds more hotels and meeting venues to answer demand. For now, the Bella Center Copenhagen can hold 20,000 people while the Tivoli Hotel and Congress Center can accommodate 4,000 attendees with more than 60 meeting rooms.
For post-conference cocktails (in a city that has made them legendary), visit TRIO Restaurant & Bar, a three-story gourmet restaurant; Ruby, ranked among the 50 best bars in the world; and Curfew, the city's top-rated cocktail bar.
Glow in Glasgow
Proximity can be everything, and Glasgow is close to some of Scotland's most prominent art galleries, historical museums and world-renowned cultural venues like the Kings Theatre and Glasgow Royal Concert Hall. Business travelers often leave their private aircraft charter and head directly to the Scottish Exhibition and Conference Centre, the largest in Scotland, with nearly 240,000 square feet of exhibit space.
For post-conference entertainment, visit the State Bar, Glasgow's oldest comedy club; Blackfriars, an ale club in the stylish Merchant City; and the Pot Still, a family-operated pub which opened in 1867 and features 700 types of whiskey.
Marvel at Madrid
As the home of many multinational companies, Madrid also gets a consistent nod from the ICCA for its Feria de Madrid Exhibition Complex, which boasts nearly 110,000 square feet of meeting space; the Palacio Municipal de Congresos de Madrid, which offers 322,000 square feet; and the Casa de Campo Convention & Trade Fair Centre, which has more than 430,000 square feet of exhibition space. These venues offer spectacular views of the city with easy access to world-famous tapas restaurants.
For post-conference thrills, check out the bars, pubs and clubs in the lively Huertas district; the alternative/bohemian Malasana district; and the music-and-dance-infused Salamanca district.
Picture Paris
Who would balk at the prospect of taking a private aircraft charter to the world's most glamorous and romantic city? In addition to dozens of luxury hotels, Paris beckons international travelers with the Hotel du Collectionneur Arc de Triomphe, which features nearly 19,000 square feet of meeting space, and the Les Jardins du Marais, which holds about 10,000 square feet.
For post-conference enchantment, all you really have to do is walk the streets of Paris to find an outdoor bistro, wine bar or club that suits your style.
Book Your Private Aircraft Charter
Cirrus Aviation Services is ready with an international private aircraft charter that perfectly fits the needs of your traveling party. Capable of traveling long distances, our Challenger 604s offer the utmost in luxury, with custom interiors and amenities such as premium champagne and gourmet meals. Able to carry a maximum luggage combination of 6 snowboards/ skis and boot bags, plus your normal luggage, they exceed the storage capacity of other jets. The Hawker 900XP and Hawker 800XPi, both new additions to our fleet, are also ideal for long distance travel. All of our private jets are maintained by our in-house mechanics to ensure they adhere to the highest quality and safety standards.
So, what are you waiting for? Skip TSA and long airport lines and relax in the comfort and privacy of our spacious aircraft. Contact Cirrus Aviation at 702-472-9714 to book a reservation today.