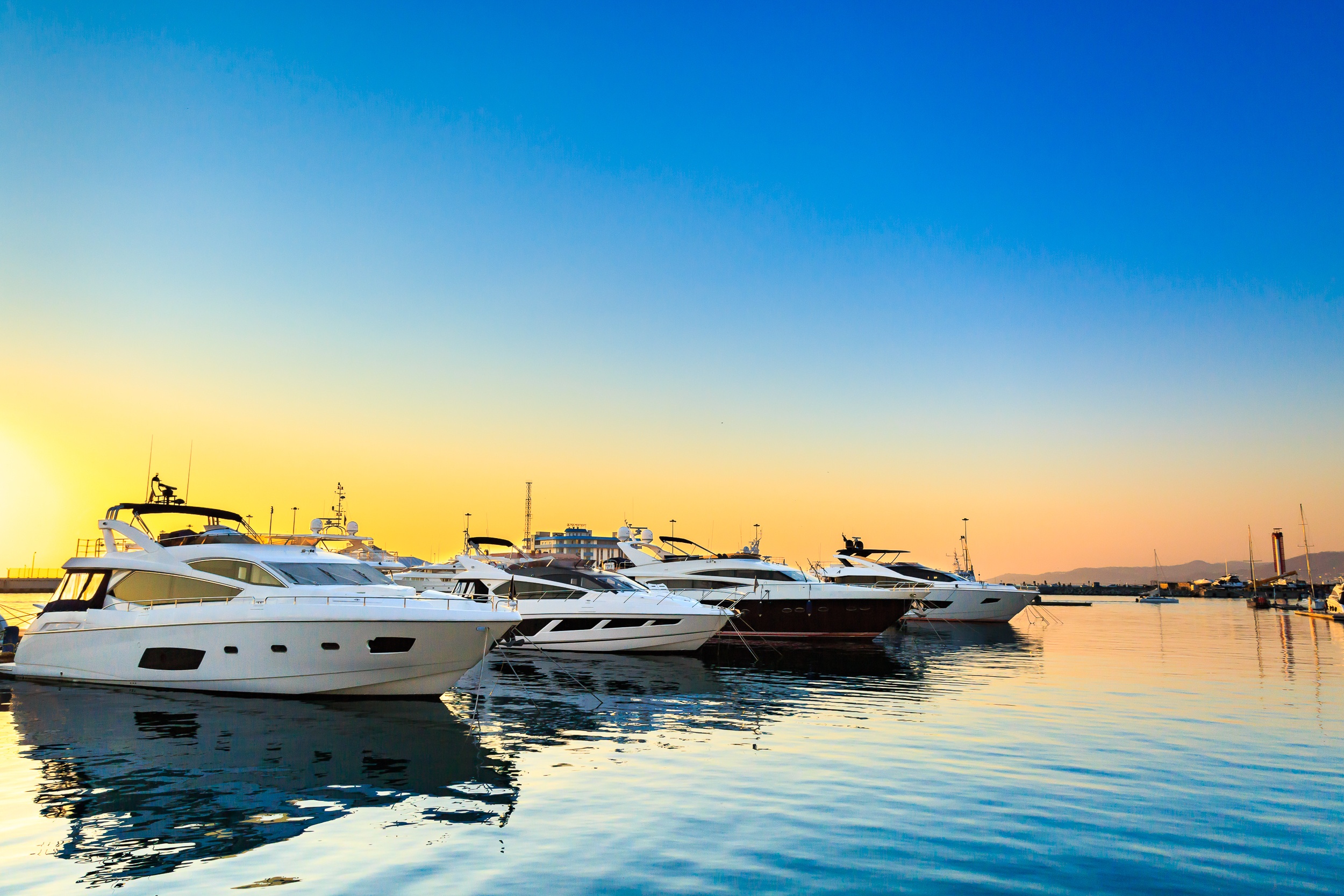 Chartering a yacht is a lot like reserving your own private cruise ship. While every yacht has its own distinct personality, each one typically offers a wide range of luxury amenities like hot tubs, fine dining, jet skiing and more. You'll enjoy top-of-the-line service while customizing every aspect of your vacation. Take a luxury jet charter to these hot destinations to find some of the best yachts in the country.
New England
New England is a great place to go yachting – the close proximity of the area's many coastal towns provides a wide selection of ports to choose from. Passengers will see a lot, even on a shorter cruise. While in New England, here are a few of the places to visit:
Newport: This coastal town features stunning cliff walls. Head inside the city and check out the historic mansions or world-famous jazz festivals.
Martha's Vineyard: This picturesque seaside village is a popular destination for travelers. Explore the island's lighthouse and antiquated buildings or visit its beautiful beaches.
Nantucket: Take a yacht to the National Historic District of Nantucket and journey back in time. The scenic cobbled streets are lined with old fashioned lamps. Learn about the history of the area at local museums or grab a bite to eat at the fantastic restaurants.
Cape Cod: Home to some of the best beaches in all of New England. No trip here is complete without tasting an iconic lobster roll.
Florida
The Florida peninsula is filled with amazing places to visit by yacht. Some of the best locations include:
The Florida Keys: Home to the only living coral reef in the United States. The perfect place to go diving or snorkeling. After a long day at the beach, stop by Key West to check out the amazing nightlife.
Everglades: This remote area is ideal for bird watching and wildlife spotting, especially in an area known as Ten Thousand Islands. In this winding maze of mangroves, some of the area's endangered species – like the Florida manatee – can be seen.
Miami: A great diversity of cultures, making it an excellent place to find amazing food. Miami is also a perfect starting point for a Bahamian charter.
My Yacht® Group Partnership

Cirrus Aviation has partnered with My Yacht® Group, the global events company that creates turnkey, luxury hospitality and branding opportunities on board private superyachts at premier international sporting, social and artistic events. Check out the company's upcoming events and contact Cirrus Aviation to find out how to get on their invitation-only guest list.
Reserve a Luxury Jet Charter
Kick off your next five-star experience with a luxury jet charter. Enjoy a private, first class flight that includes food prepared by a gourmet chef, your favorite beverages and a quiet, spacious place to relax. Contact Cirrus Aviation at 702-472-9714 to book your flight today.