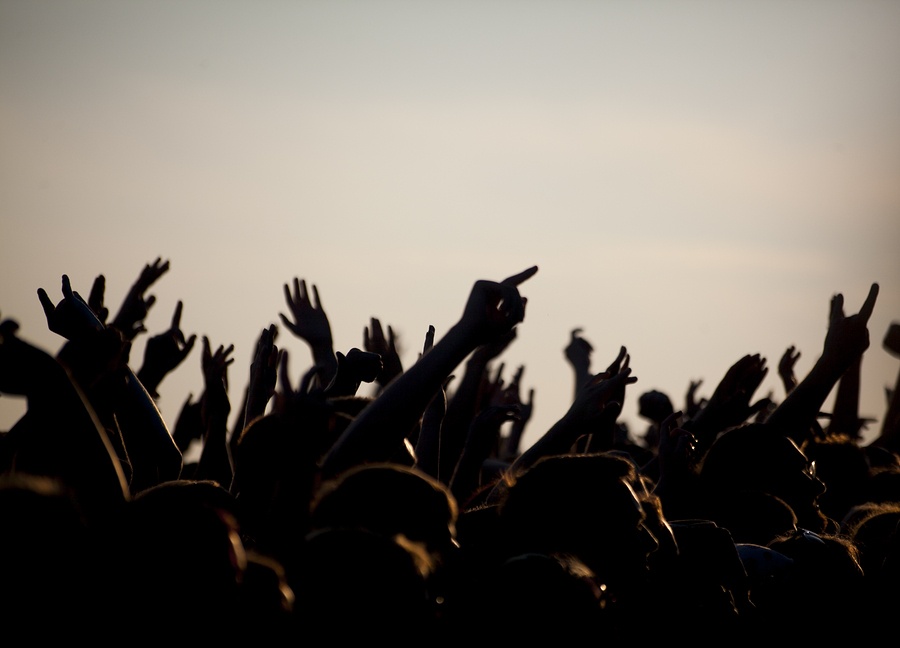 Music festival season may be winding down in the U.S., but in Germany, it's just getting started! This September 8-9, the 4th annual Lollapalooza Berlin takes place at the historic Olympiastadion and Olympiapark, which were built for the 1936 Olympics. Don't miss a moment of the music, art and family-friendly activities – book a private charter jet today.
The Scoop on Lollapalooza Berlin
With more than 45 musical acts encompassing all types of genres, there's something for everyone at Lolapallooza Berlin. From the groundbreaking electronic sounds of Kraftwerk 3D to the eclectic pop R&B stylings of The Weeknd and the brooding vocals of The National, the lineup is deep and diverse. Headliners also include Imagine Dragons and German hip-hop crew K.I.Z.
Make memories and expand your cultural knowledge by visiting the open-air art and installation gallery, and check out the artistry, acrobatics and street theatre at Lolla Fun Fair. Der Grüne Kiez, which stands for "The Green Neighborhood", combines fun with sustainability and gives visitors a chance to explore green companies, products, projects, innovations, ideas,and solutions. Suited for children ages 4–14, Kidzapalooza offers a magical world full of fun and adventure and a diverse program that includes music, dance and crafts, making Lollapalooza Berlin a memorable experience for the whole family.
If you're ready for some adult time, chill out in the Wine Garden, which offers regional wines and amazing views of the Olympic Stadium and Maifeld. At Lollapalooza Berlin, you'll meet all kinds of people from around the world, eat fabulous food from different cultures and make new memories and friends in a welcoming, creative and festive environment.
Get the VIP Experience
Lolla Experience and VIP Tickets offer access to designated viewing areas in front of both main stages. Not only that, but with VIP tickets you receive:
A separate entrance to the festival site

Admission to after-show parties

A tour of main stage backstage areas

Access to exclusive VIP areas, including chill out zones

Free WiFi throughout VIP areas

Free coat check

Separate and more exclusive food and beverages (not included in ticket price)

Exclusive, free wellness and beauty offers

Private bathrooms

Special assistance via vip@lollapaloozade.com
Things to Do in Berlin
Berlin is an exciting, modern city with endless opportunities for adventure. Just a hop, skip and a jump away, the Olympic Bell Tower provides stunning views of Berlin and the Olympic Stadium. For a posh night out and more spectacular views, check out Hugos on the 14th floor of the InterContinental Berlin hotel, located next to Tiergarten Park. Hugo's offers a fusion of fresh regional flavors and international influences and a wine bar with some of the best offerings in town.
For a more traditional taste of Germany, Lutter & Wegner offers classics, such as wiener schnitzel and sauerbraten, paired with the perfect German wine. Opera lovers take heed – the historic Deutsche Oper Berlin's top-notch acoustics and sight lines set the stage for extraordinary productions of the great classics, as well as works by composers who have been underrepresented in modern opera repertoires.
Take a Private Charter Jet to Lollapalooza Berlin
Take a private charter jet to Lollapalooza Berlin for comfortable, convenient, premium luxury. Sit back, relax and enjoy the adventure that lies ahead. Contact Cirrus Aviation at 702-472-9714 for help on securing tickets and to book an international flight today.