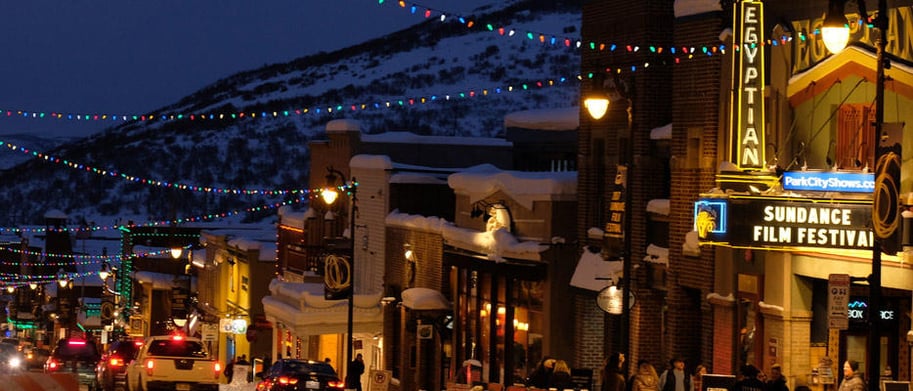 Photo: Jetset Magazine
Movie legend Robert Redford founded an institute in 1981 to "foster independence, risk-taking and new voices in American film." He quietly welcomed 10 emerging filmmakers to his resort in the mountains of Utah to work alongside writers, directors and actors in developing their independent projects. The event that developed from that institute — the Sundance Film Festival — is now the largest independent film festival in the United States, drawing more than 70,000 people in 2017. You can book a jet charter and rub elbows with Hollywood insiders as they gather in Park City from January 18 to 28.
Reasons to Book a Jet Charter to the Sundance Film Festival
Size Up Sundance by the Numbers
Through its programs, the Sundance Institute "seeks to discover, support and inspire independent film and theater artists from the United States and around the world (while introducing) audiences to their new work." The institute accomplishes this goal by supporting artists with year-round programs, mentorships, grants of more than $2.5 million and 25 global residency labs focusing on theater, film and episodic content. It's the Sundance Film Festival that raises the "public curtain" to movie lovers worldwide.
Filmmakers Flock to Sundance
All eyes gravitate to the feature-length films that debut at the Sundance Film Festival. This year, 110 films were selected, representing 29 countries and 47 first-time filmmakers. They faced formidable competition to get there as 3,901 submissions were received — of which 1,799 were from the United States and 2,101 were from foreign countries. A hundred feature films at the festival will be world premieres, adding even more prestige to the event.
New and Old Attractions Carry the Ticket
Two new awards will be added to the 2018 Sundance Film Festival: the "Festival Favorite" and "NEXT Innovator" prizes. Be among the first to see the 16 feature films in the competition:
American Animals by director (and screenwriter) Bart Layton
Blaze by Ethan Hawke
Blindspotting by Carlos Lopez Estrada
Burden by Andrew Heckler
Eighth Grade by Bo Burnham
I Think We're Alone Now by Reed Morano
The Kindergarten Teacher by Sara Colangelo
Lizzie by Craig William Macneill
The Miseducation of Cameron Post by Desiree Akhavan
Monster by Anthony Mandler
Monsters and Men by Reinaldo Marcus Green
Nancy by Christina Choe
Sorry to Bother You by Boots Riley
The Tale by Jennifer Fox
Tyrel by Sebastian Silva
Wildlife by Paul Dano
Secure your tickets to the Sundance Film Festival and book a jet charter with Cirrus Aviation for what could be the most thrilling movie event of the year. Call 702-472-9714 to make your reservation today!