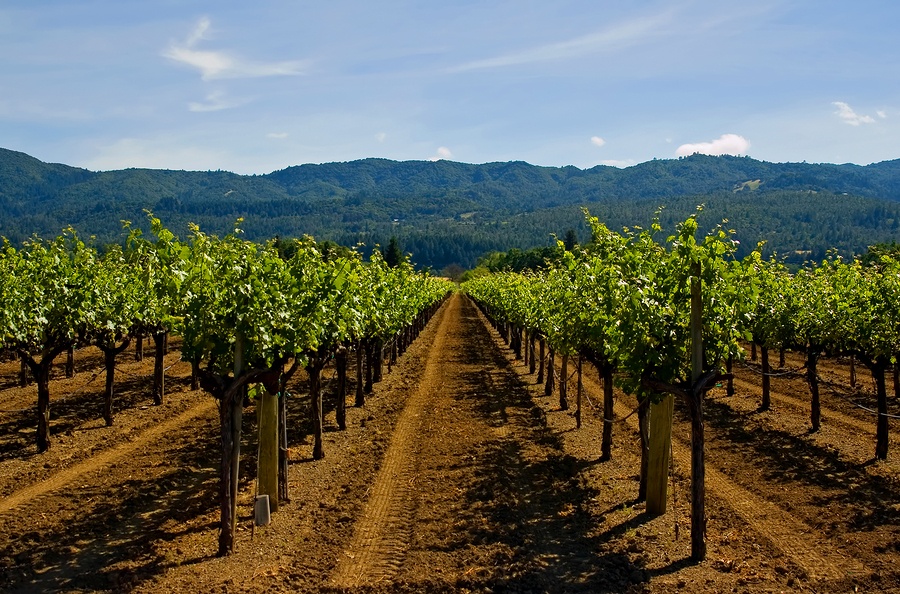 When looking for the best vineyards to visit via luxury private jet, turn your attention to Calistoga, California. The tiny Old West town in upper Napa Valley is known for hot springs, spas, soothing mud baths, premier restaurants and of course, world-class wine. These four wineries offer plenty of exciting things to do and see in Calistoga.
Take a Luxury Private Jet to These Four Vineyards
Castello di Amorosa
Get the royal treatment at Castello di Amorosa in a building that replicates a 13th century Tuscan castle. Take in the distinctive architecture and discover how the castle was built while learning the history behind each stone during a private tour. Book a VIP stay and enjoy limousine transportation as well as exclusive tastings and sparkling wine toasts – some of which end with a sampling of decadent, salted dark chocolate to enrich the flavors.
Schramsberg Vineyards
German immigrant Jacob Scram knew what he was doing 125 years ago when he directed his employees to dig underground labyrinths to keep his sparkling wines protected from the summer heat. Today, the caves still exist and, along with the towering wine racks that line the walls, provide an unparalleled setting for wine tastings. Beyond the moody, candelabra-lit rooms, people travel from all over the region for the breadsticks served with the wine tastings. Guests who ask nicely are given a "bread bag" to take home.
Sterling Vineyards
An aerial gondola brings visitors to this winery, located 300 feet above Calistoga. Once there, Sterling provides breathtaking views of the winery and town below. This winery is modeled after architecture found on the Greek island of Mykonos, where the founder once lived. Sip wine from the terraces and savor an "insider" Napa Valley secret: unlike many wineries, Sterling encourages guests to keep their custom wine glasses as souvenirs of their stay.
Tamber Bey Vineyards
Horse lovers will feel right at home at Tamber Bey Vineyards. Part winery, part equestrian center, it has become well-known in Northern California for training performance horses. A tour of the winery and adjacent Sundance Ranch allows guests to walk through the 5,000-square-foot barrel rooms and pet the prized horses stabled nearby. (Sometimes, the horses even put on a short show during tastings.) While there, guests can visit another neighboring attraction: the dramatic Old Faithful Geyser of California (a smaller version of its more famous Yellowstone counterpart). A vineyard shuttle is available to transport visitors.
Reserve Your Luxury Private Jet Today
To book your luxury private jet, contact Cirrus Aviation at 702-472-9714. A team of travel experts will help select the right aircraft for your trip and ensure it's stocked with plenty of wine to get prepped for beautiful Napa Valley.