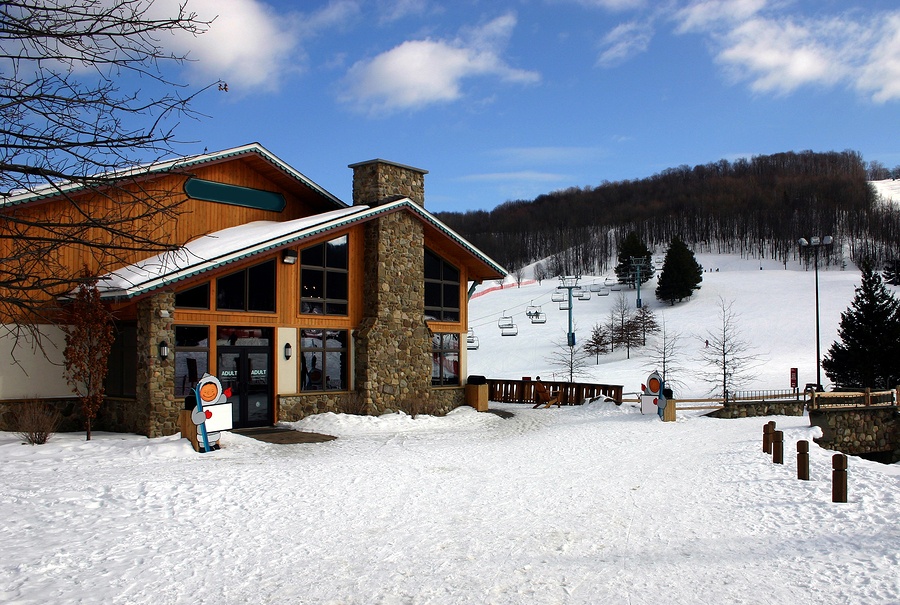 As the temperatures drop and the first powder hits the ground, skiing enthusiasts everywhere feel that itch to hit the hills. In flying by private jet service, reaching a ski town airport is fast, easy and comfortable with no lines, no connecting airports and only the best interior design and amenities. Here are some of our favorite airports for planning a luxury ski getaway for the winter season.
4 Top Ski Towns to Visit By Private Jet Service


Aspen via Pitkin County Airport
Want to go from the runway to hurling down the snowy slopes in under an hour? Aspen's Pitkin County Airport is conveniently located just a couple miles away from the slopes at Buttermilk, host of the Winter X Games and the 2017 FIS alpine skiing World Cup finals. It's also just a 10-minute drive from the Aspen Mountains themselves. In fact, there is no other airport in all of North America that is closer to skiing opportunities.
Jackson Hole via Jackson Hole Airport
Jackson Hole Airport has its own unique designation of being the only U.S. commercial airport located within a national park. It also happens to be one of the most luxurious with massive stone fireplaces and plush leather furniture. Of course, when you arrive by private jet service, there is no need to meander in the main terminal. Just grab your bags, enjoy the scenic 20-mile drive to the Jackson Hole Mountain Resort and get busy hurling down what is considered by many to be North America's best mountain for skiing.
Telluride via Montrose Regional Airport
Situated in the San Juan Mountains of southwest Colorado, Telluride was once a former mining town and the location of Butch Cassidy's very first bank heist back in 1889. Skiers and snowboarders across the continent now flock here to enjoy the park's 2,000 acres and 127 exciting runs that twist through spruce and aspen glades. Telluride is also a great choice for those traveling with non-skiers as it offers a great myriad of activities from shopping in the 1800s-styled town center to backcountry dog sledding.
Big Sky via Bozeman-Yellowstone International Airport
If you prefer the peace and serenity of a sleepy outpost, consider private jet service to Big Sky. When you land at the Bozeman-Yellowstone International Airport, you'll be just 46 miles from over 5,800 acres of prime snow country and hundreds of miles from the nearest metropolitan area.
Book Private Jet Services for Your Next Ski Trip
Learn more about any of these outstanding ski town destinations and book your next private jet service by contacting Cirrus Aviation at 702-472-9714.