When trying to decide on your next vacation, a few enthusiastic recommendations can feel as energizing as picking up a tail wind on board a Las Vegas private jet charter. After all, you can recoup the money you've spent on a lackluster vacation, but you can never regain your time.
Make the most of your time and your money by following the lead of first-class travelers across the country flocking to these five European island destinations. They're all dynamic and surrounded by breathtaking views of the sea.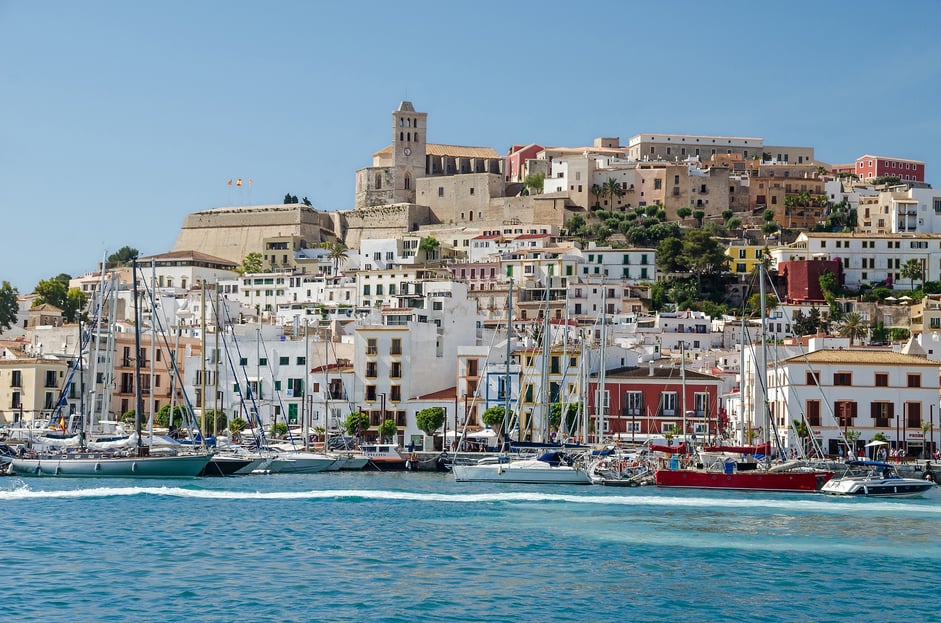 Corsica
Located south of France and west of Italy, the French island of Corsica boasts an expansive coastline, a mountainous landscape and some of the finest resorts in the world. Swimming, scuba diving, snorkeling, wind-surfing and sunbathing are the biggest attractions, followed by sightseeing amid the small, hidden villages.
Ibiza
Located off the east coast of Spain in the Mediterranean Sea, Ibiza is most closely associated with its glittering nightlife, with some of the world's largest nightclubs and most famous bars, whose award-winning DJ actually compete to play there. By way of comparison, the rock island of Ibiza is nearly six times smaller than Mallorca but nearly five times larger than Mykonos. Ibiza Airport recently climbed to become one of the 20 busiest airports in Europe – a fortifying reason to fly by a Las Vegas private jet charter.
Mallorca
Take a good look at the spelling, which cues many Spanish-speaking natives to invoke the double "l" sound. This Balearic island also goes by "Majorca" – in spelling and pronunciation. But this vibrant island suffers from no identity crisis, with golden sand beaches, secret coves, lush foliage, soaring mountains and a sizzling cosmopolitan city featuring five-star hotels and Michelin-rated restaurants.
Mykonos
This white-washed paradise lies on the north side of the Cyclades in the heart of the Aegean Sea, luring people of all ages with its pristine beaches, magnificent sunset from Little Venice and bustling nightlife in Mykonos Town. Of the five islands, Mykonos is the one luxury travelers like to refer to as their "secret" getaway. In reality, private yachts and cruise ships are docking there with growing regularity.
Sardinia
With three airports to accommodate a Las Vegas private jet charter, Sardinia is a sophisticated Italian island. It has landed on the "must see" travel list because of its turquoise waters for swimming and snorkeling, natural countryside, lively festivals that teem with local traditions and restaurants that tempt the palate with pizza, gelato and local wines.
Book your Las Vegas Private Jet Charter
If you have the time to visit one – or even all five – of these gorgeous islands, Cirrus Aviation will arrange a sleek private jet so you can fly and make a grand arrival in style. Book your flight today by calling (702) 472-9714.