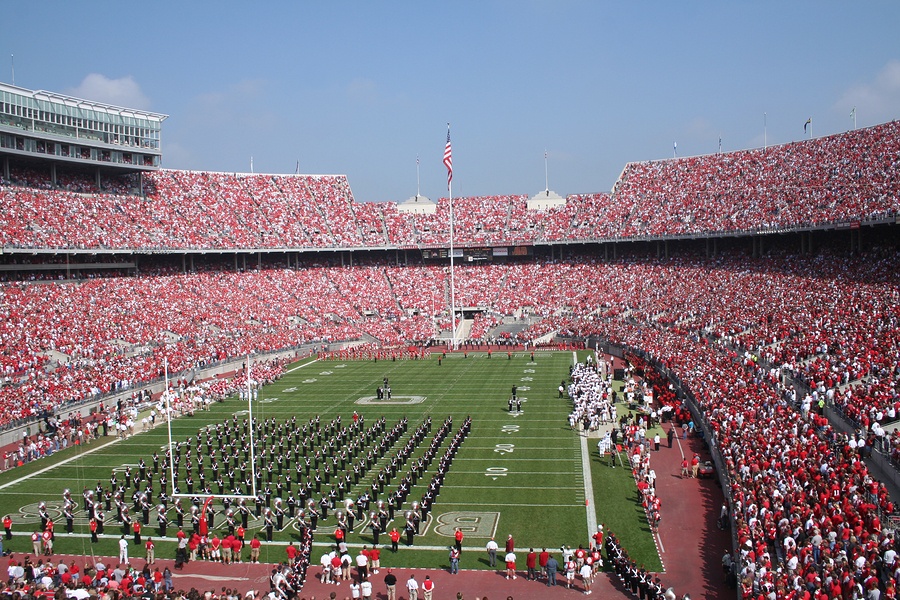 For the college football fan, there are five highly anticipated rivalries this year that are guaranteed to live up to the hype. Get your tickets, mark your calendar and call Cirrus Aviation to travel to one or more of these games in high style via a Las Vegas private jet.
Penn State at Ohio State
Game date: October 28
Defending Big Ten champion Penn State and Heisman candidate Saquon Barkley are ready to unleash more than a few surprise moves on Ohio State's dominating defense. Will Buckeye quarterback J.T. Barrett and their running back tandem Mike Weber and J.K. Dobbins be up for the challenge?
Oklahoma at Oklahoma State
Game date: November 4
Prepare for one of the great intrastate games of the season between two powerhouse Big 12 programs. With the rivalry determining the conference champion the last two years, the stakes couldn't be higher.
LSU at Alabama
Game date: November 4
High-octane energy will no doubt erupt in this SEC showdown. The new offensive coordinator at LSU will be tested against the Crimson Tide's stout defense.
Alabama at Auburn
Game date: November 25
Auburn coach Gus Malzahn says he hasn't felt this good about his team since 2013. Will his players repeat that infamous Iron Bowl win, defeat one of college football's best teams and become SEC West champions? Not if Alabama can help it.
Ohio State at Michigan
Game date: November 25
This game could decide who will represent the Big Ten East in the conference championship game. These two football titans would love nothing more than to end the last game of the regular season by defeating their longtime rival.
Make the Trip via a Las Vegas private Jet with Cirrus Aviation
How do you match the thrill of sitting in the stands during a heated college football showdown? By flying to your destination via a Las Vegas private jet with Cirrus Aviation. Call 702-472-9714 to book your flight aboard a sleek and spacious Las Vegas private jet to your game day destination.