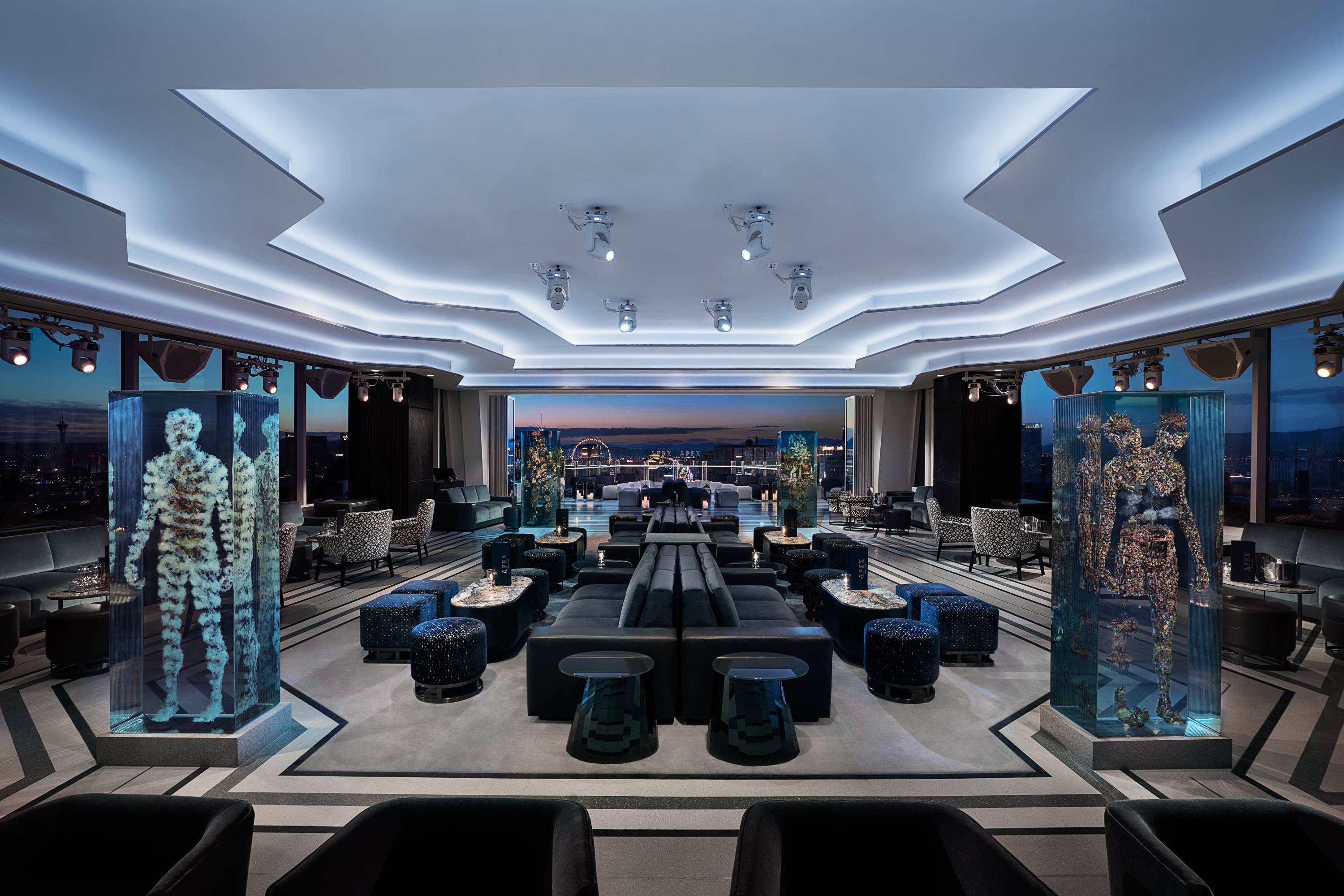 Photo: Palms/Apex Social Club
The Palms Casino Resort is reshaping its image and identity in dramatic fashion. The property first opened in 2001, quickly becoming a hot destination just west of the Strip. However, the excitement gradually faded over time and the Palms was sold
to Station Casinos. The resort is now in the middle of an ongoing $620-million renovation project and already looks better than ever. The lobby is open and bright with a chic modern design. The casino has also been given a high-tech upgrade with the addition of 40 new table games. But that's just the beginning.
Food
There's no doubt about it. Scotch 80 Prime is the hottest new steakhouse in Las Vegas. It's also one of just a handful in the country to serve authentic certified Kobe beef from Japan. Lovers of fine spirits will also appreciate the $3 million Scotch collection. For more casual fare, visit Send Noodles for an eclectic lineup of Asian cuisine, Penny Cafe for quick bites and A.Y.C.E. Buffet.
Drinks
Camden Cocktail Lounge is a stylish social hangout with an impressive menu of craft cocktails, including some prepared with a tableside cart. However, if you prefer even more spectacular scenery with your libation, head up to the 55th floor for a visit to Apex Social Club. The vibrant hotspot has 180-views of the Strip through floor-to-ceiling windows and from an open-air patio.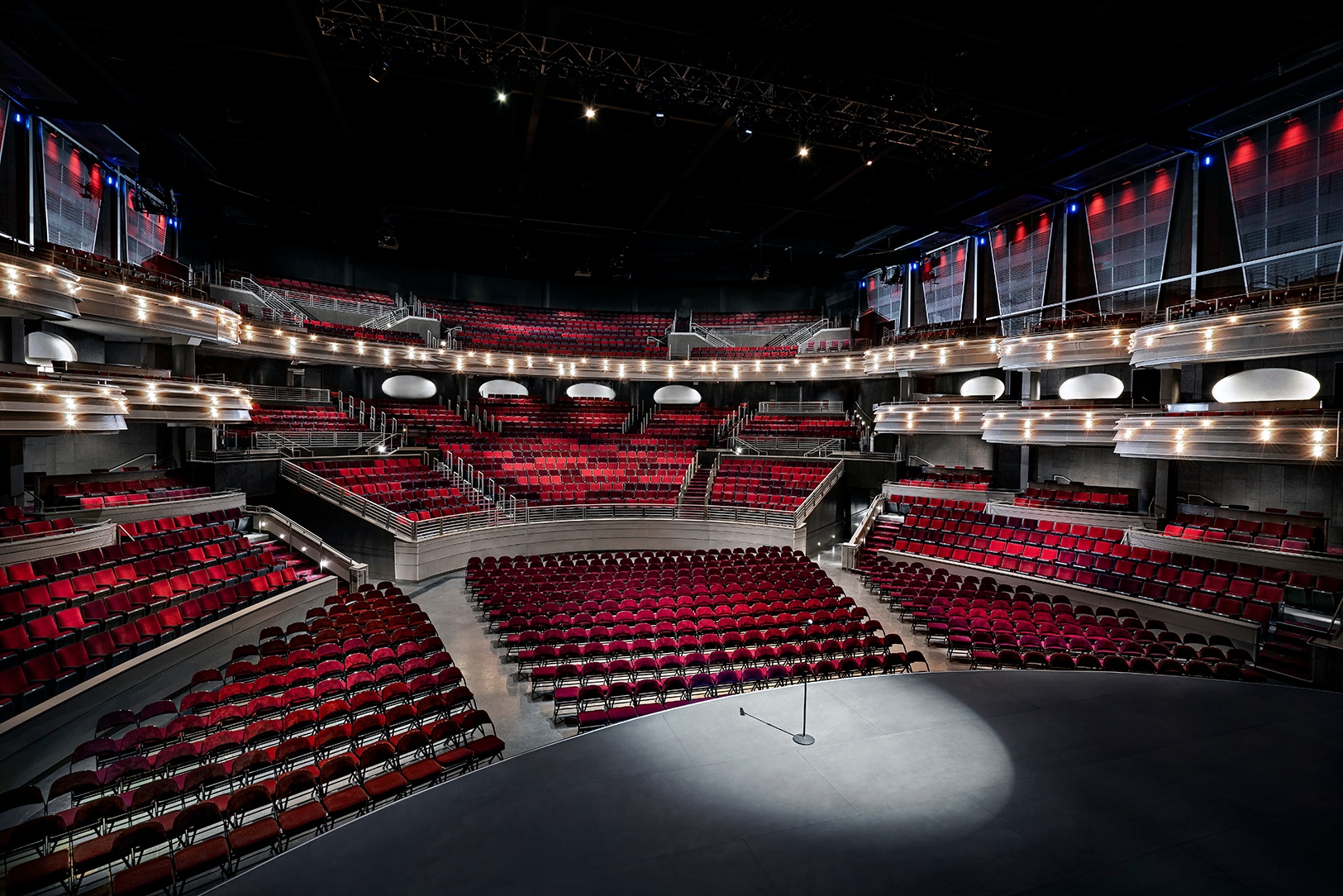 Photo: Palms/The Pearl Theater

Entertainment

The Pearl Theater recently reopened with improved decor and an upgraded sound system. Punk-pop favorites Blink-182 have already taken to the stage as part of a long-term residency at the Palms. Other headliners on the way include Alanis Morissette, Halsey, Train and Alice Cooper. If you prefer to catch the latest movie instead, the 14-screen Brenden Theaters was also renovated in recent months, boasting curved screens, digital sound, an IMAX experience and stadium seating with reclining leather chairs.

Rooms

All Fantasy Tower rooms are undergoing a full remodel, including the six Sky Villa luxury suites. The work, which features new furniture, artwork and high-tech features, will be complete this fall, but some of the rooms are already finished and available on a limited basis. Contact the Palms or a Cirrus Aviation representative to inquire about bookings.

Artwork

One of the signature hallmarks of the new Palms is the carefully curated artwork on display throughout the property. Walk through Scotch 80 Prime and you'll see works from the likes of Andy Warhol and Jean-Michel Basquiat. Head upstairs to Apex Social Club and you'll be surrounded by 3D humanoid sculptures by Dustin Yellin. However, Damien Hirst provides the most impressive exhibit: a perfectly preserved tiger shark, divided into three cases and suspended above the Unknown lobby bar.

...And More

That's just the beginning. Other new additions on the way include a Japanese concept by celebrity chef Bobby Flay and a new pool complex still under construction. Fortunately, you don't have to wait. As you can see, the Palms already has plenty of new features and exciting elements worth exploring. Contact Cirrus Aviation Services at 702-472-9714 to secure a newly renovated room at the resort and book a private jet visit to Las Vegas today.