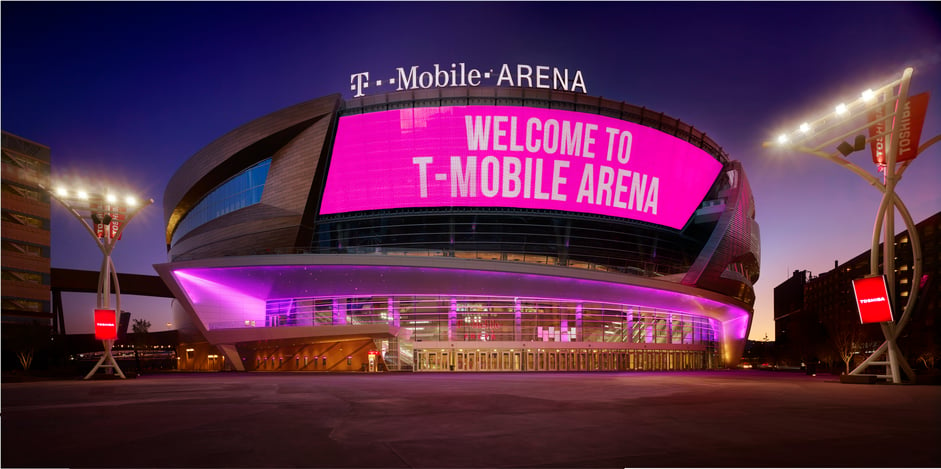 Photo: Francis George
Las Vegas has the best restaurants, nightclubs, hotels and attractions in the world. Now it can finally call itself a bona fide sports town. The Vegas Golden Knights are entering their first ever preseason period while enjoying the attention that comes with not only being the latest NHL expansion franchise, but also the city's very first major league sports team.
The Golden Knights are currently on the road, playing preseason games against the Vancouver Canucks, Colorado Avalanche, San Jose Sharks and Anaheim Ducks. They'll take to the ice at the T-Mobile Arena for their first ever home game against the Los Angeles KIngs on Tuesday, September 26, followed another showdown with the Colorado Avalanche on Thursday, September 28.
The T-Mobile Arena was built with the Golden Knights in mind. The seating configuration for ice hockey holds about 17,500 people with a steep incline allowing ticket holders to be close to the action. Located in the heart of the Strip, the T-Mobile Arena is near both the Park MGM (soon to be renamed the Park MGM) and New York-New York, making it easy to not only find parking, but place a bet on the home team at a sports book. The area also include The Park, an outdoor promenade that includes restaurants like Sake Rok, Beerhaus and California Pizza Kitchen.
This is just the tip of the iceberg. Las Vegas will soon have an NFL team for the first time when the Oakland Raiders relocate in a few years. The city also recently approved the Las Vegas Lights Football Club as a minor league soccer team.
In addition to partygoers, trade show attendees and vacationers, Las Vegas is becoming a prime destination for sports fans. Season tickets for the Golden Knights have been sold out for months, but single tickets are available on a limited basis. Contact Cirrus Aviation Services and put plans in motion to check out a game today. Call 702-472-9714 to inquire about tickets and book a flight to Las Vegas on board a world class private jet.
By Rob Kachelriess