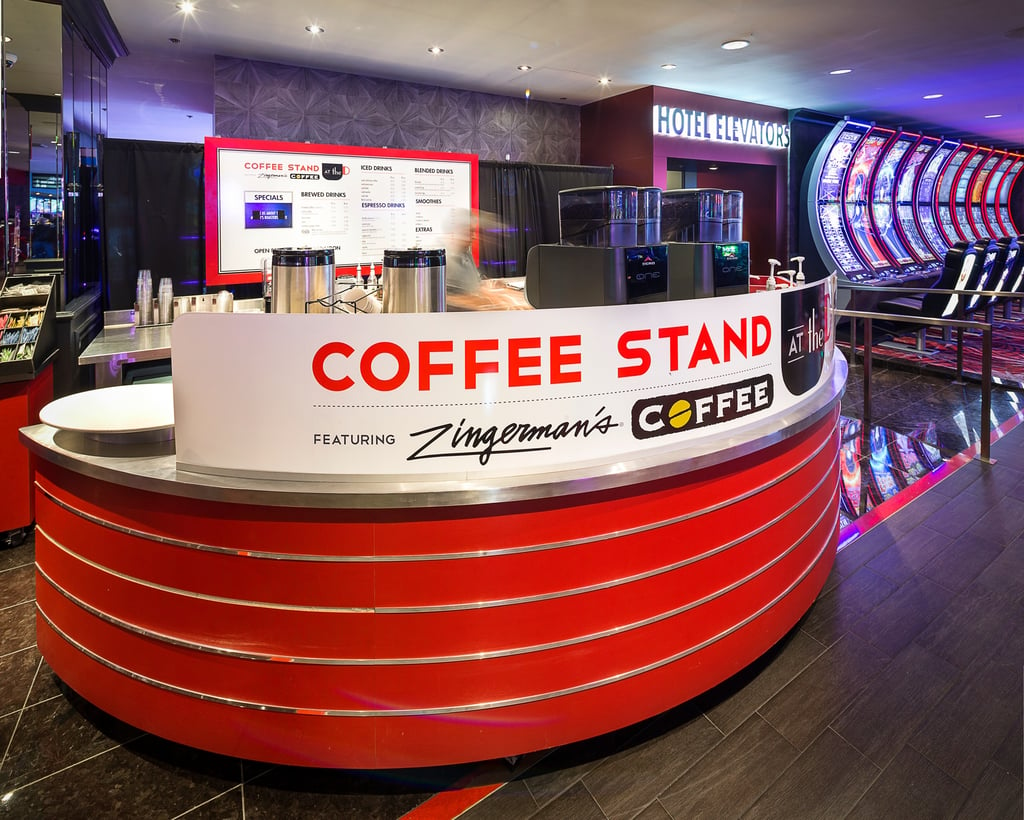 Photos: The D Las Vegas
Some of the very best coffee in Las Vegas can found in an unassuming place, tucked away in the lobby of the D Las Vegas hotel and casino near the Fremont Street Experience. The Coffee Stand at the D is a grab-and-go counter that offers drinks made with beans expertly processed and roasted by Zingerman's Coffee Company in Ann Arbor, Michigan.
"One of the things that differentiates us is the way we source our beans," says owner Steve Mangigian. "We have close personal relationships with the producers. Not many roasters are doing this kind of work."
The beans are harvested from select estates in the four major coffee regions of the world: Central America, South America, Africa and Indonesia. Each region exhibits a slightly different flavor characteristic. For example, coffee from Central America might be bright and acidic while coffee from Indonesia might be earthy and full-bodied.
"Specialty coffee in general has a number of characteristics, not dissimilar to wine," says Mangigian. "Fragrance and aroma, acidity, balance, complexity, flavor and overall finish. Those are probably 90 percent of the elements that coffee gets judged by."
Zingerman's Coffee Company (under the umbrella of Zingerman's Community of Businesses, a alliance of independently owned operations in southeast Michigan) started sourcing its own beans in 2013 and developed into both a regional and national wholesale distributor. However, the beans can only be found in Southern Nevada at The D Las Vegas. The owner of the resort, Derek Stevens, partnered up with Mangigian to offer an exceptional coffee product that is able to accommodate, fascinate and educate the customer. "I have a personal philosophy about coffee," says Mangigian. "It should be a warm and welcoming beverage. It ought to be approachable."
The Coffee Stand at the D was equipped with an expensive filtration system to provide water with ideal levels of cleanliness, purity and mineral content. It's a perfect match for fresh coffee beans roasted within the previous week or two. "The product is as good as if you were to come to my location in Ann Arbor and get it," says Mangigian.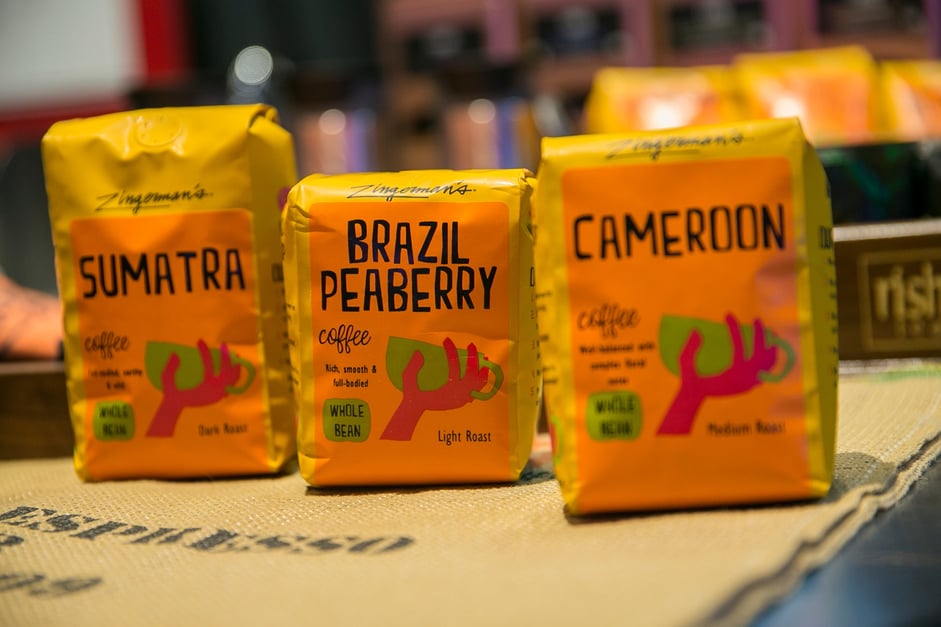 The Coffee Stand at the D is expected to eventually expand to a larger location with a seating area and brewing methods like pour overs, French presses and Chemex devices that are each designed to enhance the flavor of the beans differently. Mangigian also expects to further develop his partnership with Stevens within other downtown resort properties. "This is my life," he says. "I'm not out to grow for the sake of growth. I'd rather be great than be big."
The Coffee Stand at the D is just another excuse to make a detour from the Strip to downtown the next time you're in Las Vegas. Cirrus Aviation will handle your flight reservation - as well as any ground transportation - to enjoy a complete Las Vegas experience. Just call 702-472-9714 to make arrangements today.
By Rob Kachelriess