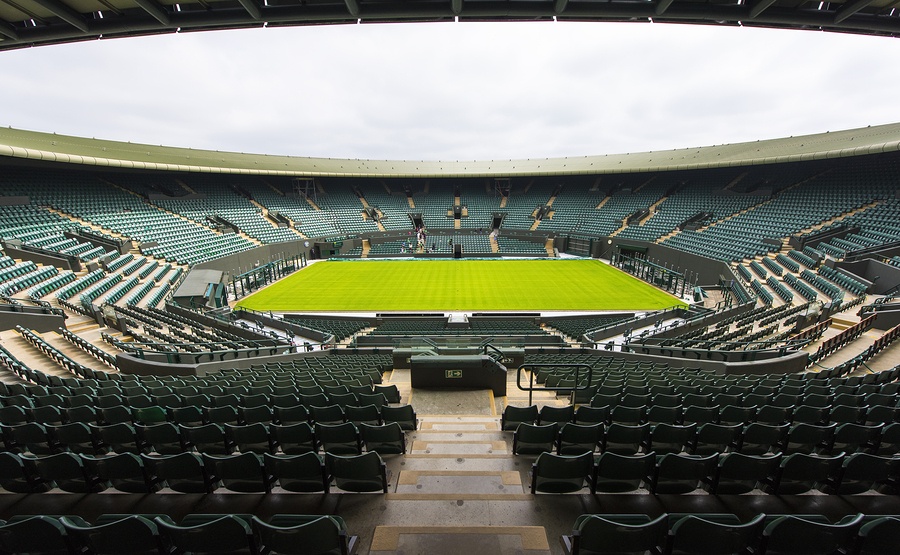 You may have never sliced a piercing backhand over the net, but you probably have pictured your smokin' hot shot piercing the dusty white line with spot-on precision. The relentless speed of the game makes tennis one of the most exhilarating sports of all, but if you do not compete, you can travel by private jet charter services to attend the most prestigious tennis tournament in the world: Wimbledon.
Held from July 3 to 16 at the All England Club, Wimbledon is legendary for its tradition, competitive drama and distinctly royal atmosphere that does indeed draw members of the British royal family.
While the action on center court is always the center of attention, there are plenty of attractions that will make a trip to Wimbledon, London, unforgettable, whether you wish to go with family or friends or stage a memorable corporate event.
Review the schedule before booking private jet charter services
Wimbledon opens on July 3 with men's and ladies' singles first-round play. The second round begins on July 5 and the third round opens on July 7. Busy people appreciate knowing the Wimbledon schedule ahead of time so they can plan a trip "across the pond" efficiently. For example, with no play scheduled on July 9, this could be a good day to arrive in town, watch the rest of the tournament and tour the village of Wimbledon.
In this "ladies first tournament," the ladies' single quarter-finals begin on July 11; the men's matches open the next day. The ladies' semi-finals take place on July 13 and the men follow again the next day.
Doubles matches are also a big draw of Wimbledon, with both finals taking place on July 15. The two biggest events of Wimbledon – the ladies' singles final and the men's singles final – are set for July 15 and 16, respectively.
Visit the village of Wimbledon
After the sun sets and the days' games are over, the village of Wimbledon offers plenty of quintessentially British attractions:
The Wimbledon Tennis Museum, which offers a "multi-dimensional tour of the traditions, triumphs, sights and sounds that have made Wimbledon the most coveted title in tennis." Explore the history of the game with hands-on interactive displays.
Wimbledon Village, where cobblestone streets feature an array of boutiques stocked with souvenirs to commemorate your visit – and more than a few pubs to pull up a chair and enjoy an ale.
Merton Abbey Mills market, situated on the River Wandle and home to more than 20 arts and crafts shops, restaurants and cafes. Don't be surprised if "Wimbledon fever" inspires you to purchase a tennis racquet, which will fit nicely on a private jet back home.
Book private jet charter services for Wimbledon
While Cirrus Aviation does not fly directly to or from London, we always want to do what's best for our clients. We can arrange private jet charter services to get you to your European destination. It's the best way we know to treat you like royalty so you don't miss out on a truly royal event.
Call 702-472-9714 to let us arrange your Wimbledon flight itinerary today!