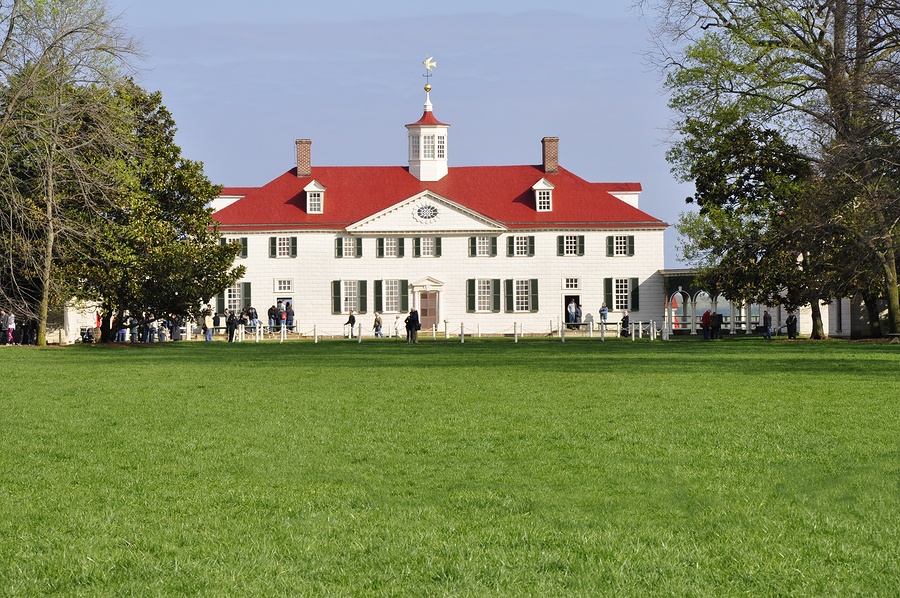 "Hamilton" is one of the most innovative and highest-grossing Broadway productions in history. The musical has received high praise and countless accolades, including 11 Tony Awards and a Pulitzer Prize, since it premiered on August 6, 2015.
Created by Lin-Manuel Miranda, the production tells the story of Alexander Hamilton, one of our nation's founding fathers, while incorporating modern musical formats like rap and hip-hop. Whether catching the show in New York or on tour around the country, "Hamilton" is always a hot ticket. After seeing it for yourself, these Washington D.C. destinations may take on new meaning. Read on to learn why they're "can't miss" stops for any "Hamilton" fan exploring the areas in and around our nation's capital.
Top Destinations to Visit via Private Jet for Hamilton Fans
Mount Vernon
At the former home of George Washington, visitors can experience an all new interactive exhibit called "Be Washington: It's Your Turn to Lead." This first-person experience is narrated by the Broadway show's original George Washington, Chris Jackson. A live actor portrays Alexander Hamilton as he supported Washington during important moments in our nation's history. There are also many historical artifacts here to view, including letters written by Hamilton and an engraving of Washington and Hamilton after the British surrender at Yorktown.
National Archives
Alexander Hamilton's signature on the U.S. Constitution, possibly the most compelling display at the National Archives. It can be found on the right side of the final page. However, many are surprised to learn Hamilton was not one of the signers of the Declaration of Independence. This is because he was only a 19-year-old soldier in 1776. But there are plenty of other Hamilton records on display at the National Archives, including his "Statement of My Property and Debts, with Remarks."
National Museum of American History
Alexander Hamilton's wife Elizabeth founded the Orphan Asylum Society of the City of New York in 1806. More than 200 years later, her legacy continues on. The cast of Hamilton provided support to the charity, which is acknowledged in the "Giving in America" exhibit at the National Museum of American History with one of Lin-Manuel Miranda's costumes on display. Visitors can also view a 19th century oil painting of Elizabeth Hamilton.
Gadsby's Tavern Museum
Built in 1785, Gadsby's Tavern was the watering hole for Hamilton, Washington and many of the founding fathers, proving to be a hotbed for political discussions. Today, there is a museum dedicated to showing how people ate, drank and slept in the post-Revolutionary era. The museum even hosts special events related to Hamilton from time to time.
Cirrus Aviation is always ready with a world-class private jet flight from Las Vegas to Washington D.C. at your convenience. Contact a travel expert at 702-472-9714 to select an aircraft that best suits the needs of you and your party.