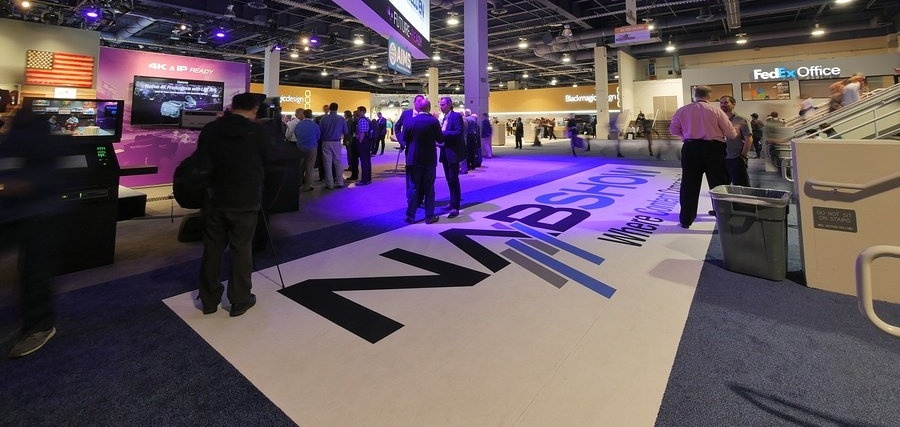 Media, entertainment and technology professionals know that "content is king." Now content will come to life through lectures, panel discussions, workshops and a trade floor teeming with exhibitors at the 2018 NAB Show – the National Association of Broadcasters annual trade show, held from April 7 to 12 at the Las Vegas Convention Center. Arrive via a private jet in Las Vegas through Cirrus Aviation.
Size Up the MET Effect
Even by Las Vegas standards, the NAB Show is a spectacle of grand proportions. It is the largest trade show for media, entertainment and technology professionals — a convergence dubbed the "MET Effect."
In 2017, the NAB Show drew more than 100,000 attendees from more than 160 countries. They represented an astounding $20 billion in purchasing power, spreading their wealth among more than 200 exhibitors on the show floor. The gathering of wealth and influence is a compelling reason to book a private jet in Las Vegas.
Events Propel Content to Life
As the need for original content creates new opportunities for businesses, a number of NAB Show events are working to fill the vacuum:
The A.I. Experiential Zone, which will demonstrate how machine learning is transforming the media and entertainment industry.
The Advanced Advertising Pavilion, which will celebrate the intersection of content, marketing and technology.
The Game Developers Gallery, where you can watch and play unreleased games while also networking with developers and other gamers.
The Immersive Storytelling Pavilion, which will explore solutions to create, distribute, monetize and industrialize next-reality content.
Post-Production Campus, an immersive learning and networking area covering everything from shooting to posting content.
The Start-Up Loft, a launching pad for new businesses.
The Streaming Summit, which will probe the inherent challenges and opportunities to the streaming market, including ingestion, transcoding, management, protection, distribution, analytics and post-event evaluation.
Thought Leaders Converge at the NAB Show
Some of the country's most inspiring "MET Effect" thought leaders will appear at the NAB Show to share their stories, solutions and techniques while discussing the latest trends affecting content creation and consumption. A sampling of the more than 200 sessions includes:
Ad Innovation
Business of Sports Entertainment
Content Strategies for Podcasting
Digital Futures Exchange
eSports: Get In On the Action
Future of Cinema Conference
Next-Generation Media Technologies
Download the Show App
For a full rundown of everything to see and do at the NAB Show, download the official myNAB show planner.
For the best in luxury travel to get there, book a private jet to Las Vegas with Cirrus Aviation Services by calling 702-472-9714.