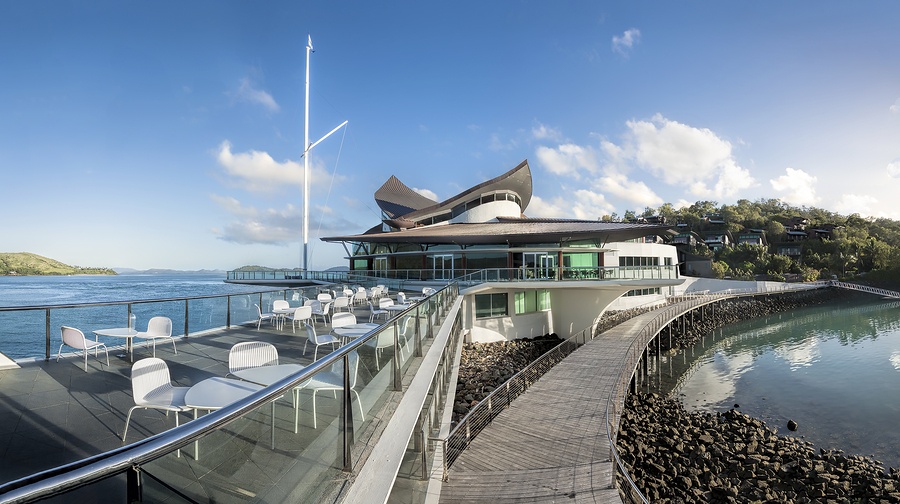 "I can't control the wind," musician Ricky Skaggs once said. "But I can adjust the sail."
Hundreds of sailors will seize control of the very same force from August 19 to 26, when they compete in the Audi Hamilton Island Race – Australia's largest offshore keelboat regatta. Relish everything this global spectacle has to offer, on-shore and off-shore, when booking a private jet charter through Cirrus Aviation.
Revel in the Weather Down Under
The premier regatta takes place on the edge of the Great Barrier Reef, among Queensland's 74 Whitsunday islands. The first race opened in April 1984 to an enthusiastic response – 93 yacht entries – but faced problematic weather. In fact, it rained so much during the week that a mid-race Mardi Gras party became known as "Muddy Gras."
Australians, hardened to the weather, continued to hold the race in April for eight years – even refusing to blink in the face of a cyclone in 1989. They finally offered a huge concession to their global guests by moving the event to August. The calm, warm and dry month showcases Australia's azure waters, stunning beaches, and immense coral reefs as stunning as a postcard.
Revel in a Deep Field Down Under
The popularity of the regatta is reflected in the number of sailors who have embraced Skaggs's sea-loving spirit. The final fleet is expected to be between 225 and 230. And there's still time for the race to break last year's record of 252 entries.
For Americans making the trip via private jet charter, a huge attraction will be the appearance of the 16-meter-long Dorade. Designed in 1929, it's the world's most successful ocean racing yacht, winning trophies in the Fastnet Race in England and the Transpacific Yacht Race between Los Angeles and Hawaii.
Revel in the Whales Down Under
When not tracking the adventures of sailors in the Audi Hamilton Island Race, visitors are drawn to the water for swimming, snorkeling and whale-spotting excursions. The prime season for viewing humpback whales in the area lasts until September. These enormous wonders of nature can also be seen from shore with a pair of binoculars, especially from three hotels: The Reef View Hotel, Beach Club and the upscale Qualia Resort.
Book a Private Jet Charter to Audi Hamilton Race Week
Sailors may not be able to "control the wind," but you can control your travels when booking a private jet charter from Cirrus Aviation. We don't fly directly to Australia but can get you as close as possible and make additional travel arrangements based on convenience. Call 702-472-9714 and experience yachting at its thrilling best in the land Down Under.