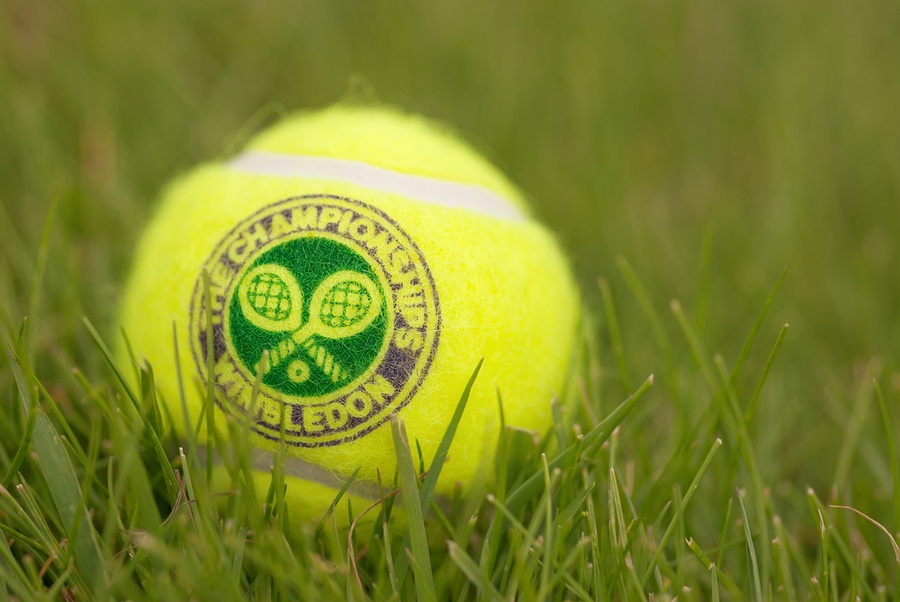 It's the most prestigious tennis tournament in the world. The place where lawn tennis originated and became a favorite among the British royal family, who maintain a courtside box to this day. Wimbledon is the pinnacle of status, elegance and drama — and a hot destination when booking a private air charter to London.
The 2018 Wimbledon championships open on Monday, July 2 and conclude with the men's final on Sunday, July 15 at the All England Club. Book your private air charter around the playing schedule so you can see the sport's finest players in person.
First round: July 2 and 3
Second round: July 4 and 5
Third round: July 6 and 7
Women's quarterfinals: July 10
Men's quarterfinals: July 11
Women's semifinals: July 12
Men's semifinals: July 13
Women's finals: July 14
Men's finals: July 15
Indulge in a Wimbledon Package
The tournament schedule leaves plenty of time to embark on day trips to see the most exciting attractions London has to offer. Wimbledon packages are popular among tennis fans, and even though many for the first and second rounds are already sold out, several remain with exciting perks.
Guaranteed reserved seats
A "Welcome to London" dinner with tennis celebrities
Hotel accommodations
Daily breakfast
An underground pass called an "oyster card" – your key to getting around with ease
An excursion to Windsor Castle
Book a First-Class Tour
A package isn't the only way to see the famed Windsor Castle. The royal property is also the highlight of one of several tours you can book.
Windsor Castle is England's largest royal residence — one of several homes for Queen Elizabeth and the site of St. George's Chapel, where Prince Harry and Meghan married in May. The perpendicular architecture, magnificent spires and secluded gardens define British chic.
Glastonbury is home to Montacute, a sprawling Elizabethan manse where "Sense and Sensibility" was filmed. Steeped in myth and legend, Glastonbury is a fine precursor to Wells, a picturesque city with Medieval-era castles and architecture.
You've seen pictures of Stonehenge in history books, but seeing the circular prehistoric monument in person is nothing short of awe-inspiring. The towering stones are more than 20 feet high and serve as a tribute to the human spirit. They're believed to have been built with primitive tools over the course of 1,500 years.
Book Your Private Air Charter Today
The countdown to Wimbledon is underway, so secure a package today and contact Cirrus Aviation at 702-472-9714 to reserve your private air charter to London.