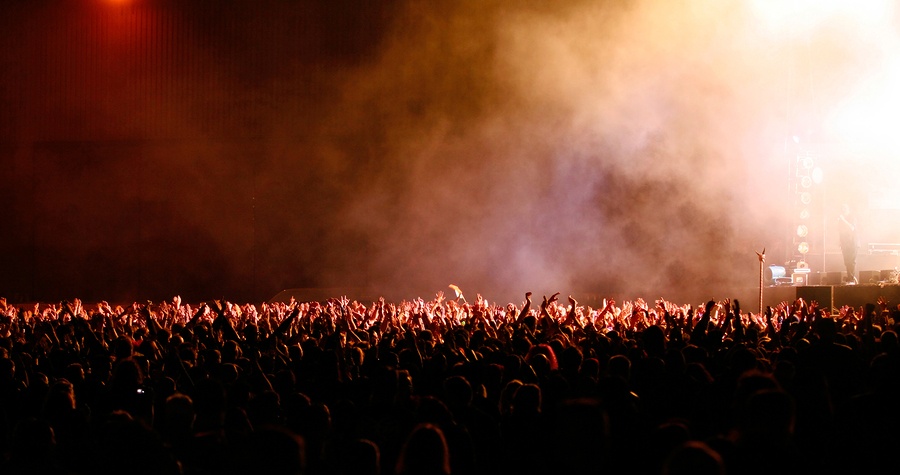 Calling all music lovers! Festival season is officially upon us. Get ready for the summer of a lifetime packed with A-list performances by the world's top artists. If you've "got the music in you," book a luxury jet charter to the top festivals in the world.
2018's Top Music Festivals Worldwide
May 25-27, Boston, Massachusetts
Until recently, Boston Calling was a biannual festival. Now that it's been condensed into a yearly event, the performances are spread across three days, including Tyler the Creator, Eminem, Khalid, The Killers, The National, Paramore, Queens of the Stone Age and Jack White. A variety of food and alcohol will be available, including vegan and gluten-free options. The VIP menu features dishes from acclaimed chefs and an extended spirits selection.
The Governors Ball Music Festival
June 1-3, Randall's Island, New York
Music is always the main attraction at the Governors Ball Music Festival, and you can find proof in the 2018 roster. It features headliners Eminem, Travis Scott and Jack White plus other big names like James Blake, Post Malone, the Manchester Orchestra, N.E.R.D, Lil Uzi Vert and the Yeah Yeah Yeahs. Of course, no New York festival would be complete without food, and you'll find it in abundance — ramen burgers, butter-topped steaks and everything in between.
June 21-24, Reykjavík, Iceland
If the name alone doesn't draw you in, then the diverse collection of headliners at this year's Secret Solstice definitely should: Steve Aoki, George Clinton, Gucci Mane, Slayer, Stormzy and Bonnie Tyler. The other part of the fun in taking a luxury jet charter to Iceland's capital is venturing to a 5,200-year-old lava tunnel and partying on Europe's second largest glacier — two attractions that should make it worthwhile to pack a parka for a summer festival.
Several types of camping passes can be purchased, allowing attendees to stay overnight at the festival campsite, which provides access to showers and toilets. Gas cans and disposable BBQ grills can be used in designated areas. Campfires, however, are prohibited.
June 30-July 7, Roskilde, Denmark
If it's the size of a festival that gets your attention, then the Roskilde Festival should be on your radar. It's one of the largest music festivals in Europe and the largest one in northern Europe. This year's lineup includes David Byrne, Cardi B, Nick Cave & The Bad Seeds, Eminem, Gorillaz, Bruno Mars, Nine Inch Nails and Dua Lipa. The Danish music festival also features just enough art to keep everyone's feet tapping through set changes. A variety of camping options are available to accommodate all preferences, including noise level.
August 2-5, Chicago, Illinois
Lollapalooza has become such a musical phenomenon, it's spawned editions in Argentina, Brazil, Chile, Germany and France — not to mention unofficial spin-offs with the recognizable -palooza suffix. The event got its start as a tour in the early 90s before later being reimagined as a festival in the Windy City. Acts like the Arctic Monkeys, Bruno Mars, Travis Scott, The Weeknd and Jack White are taking the stage for the biggest year yet. VIP tickets include private lounges and bars, complementary food, exclusive seating and additional perks like spa treatments, a VIP-only entrance and air-conditioned restrooms.
Book a Luxury Jet Charter to the Best Music Festivals of the Year
After choosing an event and buying tickets, book a luxury jet charter to one of these exciting destinations. Contact Cirrus Aviation to make your reservation! Call 702-472-9714.