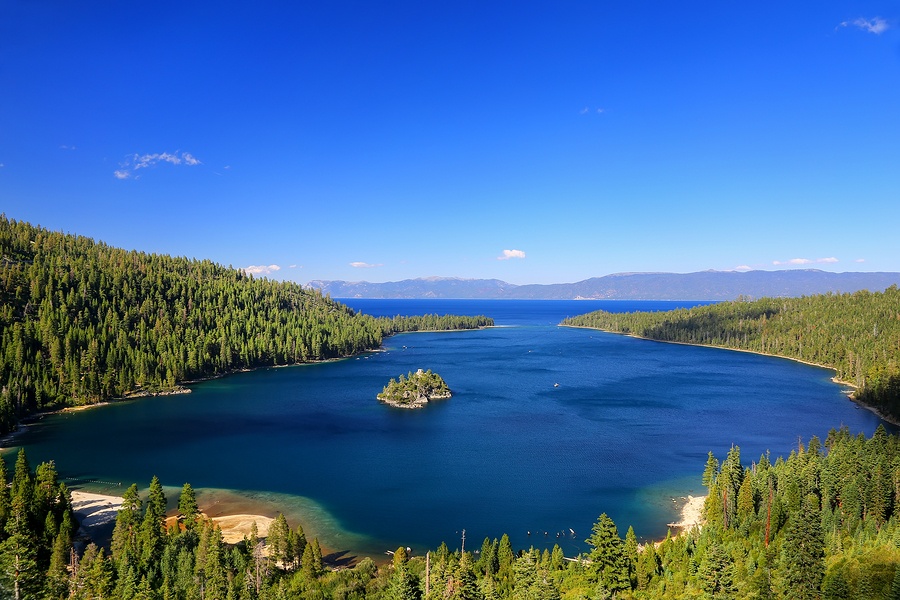 A stunning destination that straddles the border between California and Northern Nevada, Lake Tahoe is known for its beautiful beaches, exceptional boating, water sports and ski resorts. No matter the time of year, booking a luxury jet charter in Las Vegas to Lake Tahoe is always an exciting and compelling getaway.
Activities to Enjoy at Lake Tahoe
Emerald Bay Cruises
Lake Tahoe offers many scenic water tours and cruises on Emerald Bay. The Safari Rose is an 80-foot luxury motor yacht with a salon, full bar, sun deck, cozy fireplace and more. Operated by an experienced crew and Coast-Guard-licensed master, the vessel is available for daily tours and private events like weddings and corporate functions with exclusive shuttle service from Lake Tahoe resorts.
Popular Daily Cruises
The Sunset Champagne Cruise provides spectacular views of the sun dropping over the magnificent High Sierra Mountains. This stunning excursion makes for a perfect romantic evening and offers complimentary champagne, wine, beer, and gourmet hors d'oeuvres. Enjoy an exclusive guided two-hour tour of the south and west shores of Lake Tahoe and learn about the history of the second largest freshwater lake in the Western hemisphere.
The Emerald Bay Lunch Cruise is another magnificent adventure that shouldn't be missed. This exclusive three-hour historic tour of the south and west shores of Lake Tahoe includes a hot gourmet lunch, indoor and outdoor seating, a full bar and much more.
Tahoe Cruises offers private boat charters for short trips or multi-day excursions. Whether it's for a wedding, birthday or another special occasion, you and your guests will enjoy the luxury of cruising along the blue waters of Lake Tahoe with a captain and crew who know all the best places to discover and explore.
Water Sports
If you're in the mood for adventure, Action Water Sports has several Lake Tahoe locations for parasailing, boat rentals, kayaks, jet skis, paddle boarding, mooring and water taxis. Birkholm's Water Ski School specializes in water skiing, wakeboarding and wakesurfing lessons for the whole family with relaxing scenic water tours and romantic sunset rides.
Book a Luxury Jet Charter in Las Vegas to Lake Tahoe
Ready to take a five-star trip to Lake Tahoe? Book a luxury jet charter in Las Vegas by contacting Cirrus Aviation at 702-472-9714. A Cirrus Aviation travel expert can arrange your hotel and Lake Tahoe cruise as well as your flight.