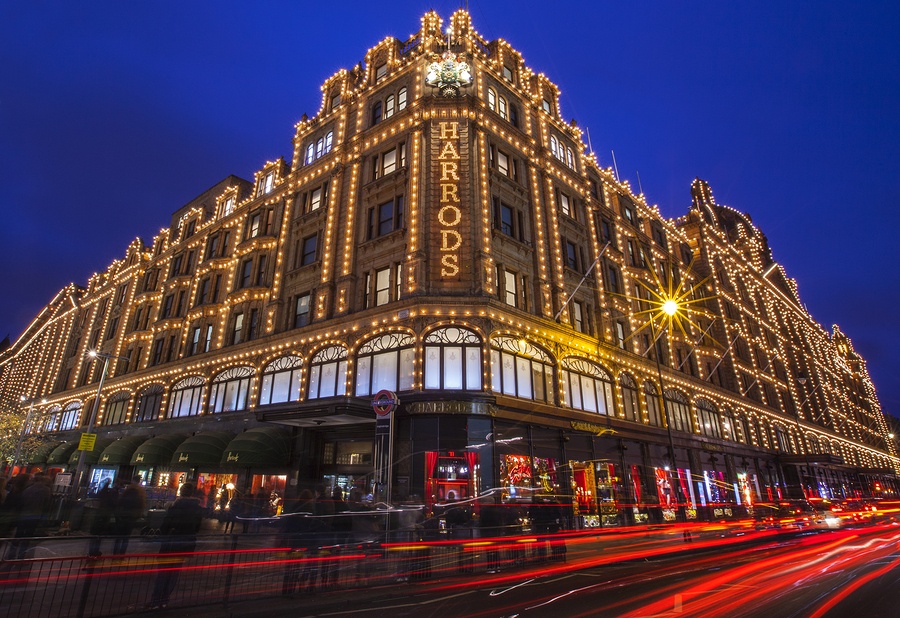 When shopping for the best, most fashion forward outfits, there's no better places than fashion capitals like Los Angeles and Europe. Here are some of the top shopping destinations in the world to travel to via jet charter:
1. The Grove in Los Angeles, California
Gather your girlfriends and spend a day at The Grove enjoying the California sun along with local fashion headliners like Splendid, pop-culture designers Mary-Kate & Ashley Olsen's brand Elizabeth & James and international styles from Topshop Topman. And, don't forget to stop by the Grand Lobby for full concierge services, including bellman service, hands-free shopping, reservations, tickets and more.
2. Harrods in London, England
One of the largest department stores in the world, Harrods features seven floors, 330 departments, 28 restaurants and several salons and spas. Expect to be treated like royalty at this one-stop destination for designer clothing from Victoria Beckham; exquisite British delights like picnic hampers filled with fine chocolates, wine, and teas; exclusive accessories from Burberry; and more.
3. Fondaco dei Tedeschi in Venice, Italy
Enjoy luxury shopping in a centuries-old, Italian Renaissance-style building that can't be matched stateside. Marvel at Venice's gorgeous on-the-water scenery and the most beautiful Italian luxuries from iconic brands, such as Fendi, Armani, Gucci and Prada long before they hit the American shelves, as well as jewelry, wine and fine dining.
4. Galleries Lafayette in Paris, France
Chic is the word that comes to mind when visiting Paris. In the city where Marie Antoinette did her shopping and Coco Chanel invented the Little Black Dress, immerse yourself in iconic brands like Lancome and the newest fashion debuts, including handbags from Bvlgari and luxury styles from Isabel Marant. Choose the Parisian Shopping Experience to enjoy concierge services, private amenities and complimentary delivery to your hotel in Paris.
5. West Edmonton Mall in Alberta, Canada
As the largest shopping mall in North America, the West Edmonton Mall is the go-to for luxury shopping. Enjoy Canadian favorites like Harry Rosen and Cacao 70, Japanese sensation Miniso, and one-of-a-kind boutique finds like Plush and Hopscotch. With two hotels on-site, including the spectacular Fantasyland Hotel, a singularly unique experience is promised with every visit.
6. Illum in Copenhagen, Denmark
Another department store disguised as a shopping mall, Illum combines the modern amenities of a Scandinavian destination with exclusive luxuries like Danish skincare from Tromborg or Karmameju, fashions from Copenhagen's Designers Remix Collection and impeccably Scandinavian housewares from Vaersgo. Toast Copenhagen with nearby fine dining options and breathtaking views to recharge your soul.
Reserve a Jet Charter Through Cirrus Aviation
Every world traveler knows the key to enjoying cultures around the globe is immersing yourself in the latest trends while embracing the old traditions that make each city unique. Book a jet charter through Cirrus Aviation and arrive at these luxury shopping destinations in style. Contact a Cirrus Aviation travel expert by calling 702-472-9714 today.