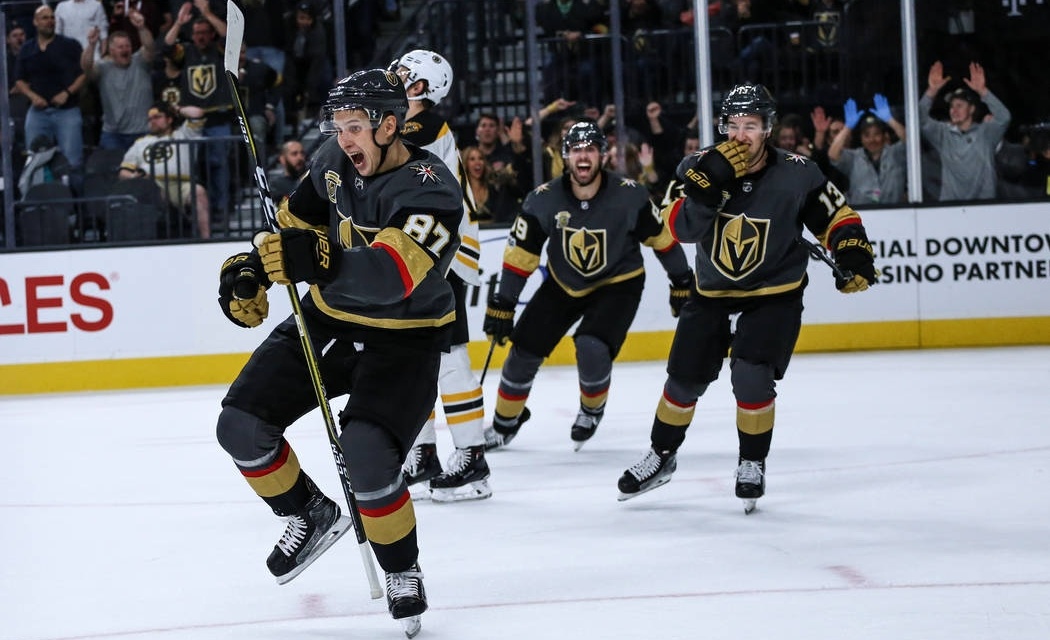 Photo: Review Journal

"The Golden Knights are giving Vegas an incredible, odds-beating story in their first year on the ice. With a roster built on everybody else's spare parts, this expansion team has the whole league playing catch-up." – Raleigh, N.C. (AP)

The heady praise from the usually restrained Associated Press came on the heels of a late-January game between the Vegas Golden Knights and the Carolina Hurricanes. The Knights took the lead early in the game, scoring two goals within 39 seconds and three goals in the first 13 minutes. Ultimately, the Knights trounced the Hurricanes 5-1 and elevated their season record to 31-11-4 to lead the NHL in their inaugural year — and their record has only gotten better since. Catch the Vegas Golden Knights in action during their debut season when you travel to the remaining games on their schedule on a Cirrus Aviation private jet.

Choose from a Dynamic Schedule
Arguably, any game featuring the Vegas Golden Knights is worth a ticket, but we're especially excited about these four upcoming home games at the T-Mobile Arena in Las Vegas.
February 27 against the L.A. Kings
March 14 against the New Jersey Devils
March 30 against the St. Louis Blues
March 31 against the San Jose Sharks
Add Up the Successes of the Vegas Golden Knights
The Golden Knights are the first major league sports team of any kind in Las Vegas history. That alone is newsworthy, but the team has defied expectations with a record of success never seen before in the first season of a debut franchise. NHL.com says the Golden Knights stunning first year boils down to three factors:
Going for experience when they hired head coach Gerard Gallant. He previously led the Florida Panthers and Columbus Blue Jackets and is second in experience only to Ken Hitchcock of the Dallas Stars.
Landing star veteran players like goalie Marc-André Fleury and left/right wing James Neal. Both have years of experience leading top NHL teams.
Emphasizing defense with Deryk Engelland, Shea Theodore, Colin Miller, Brayden McNabb and Nate Schmidt and other players.
Book a Private Jet to See the Vegas Golden Knights
Sports historians appreciate the rarity of a storybook season like the Vegas Golden Knights are enjoying. Whether watching a home game in Las Vegas or on the road in in enemy territory, nothing beats watching sports history unfold in person. Contact Cirrus Aviation by calling 702-472-9714 to book your private jet to see the Vegas Golden Knights!