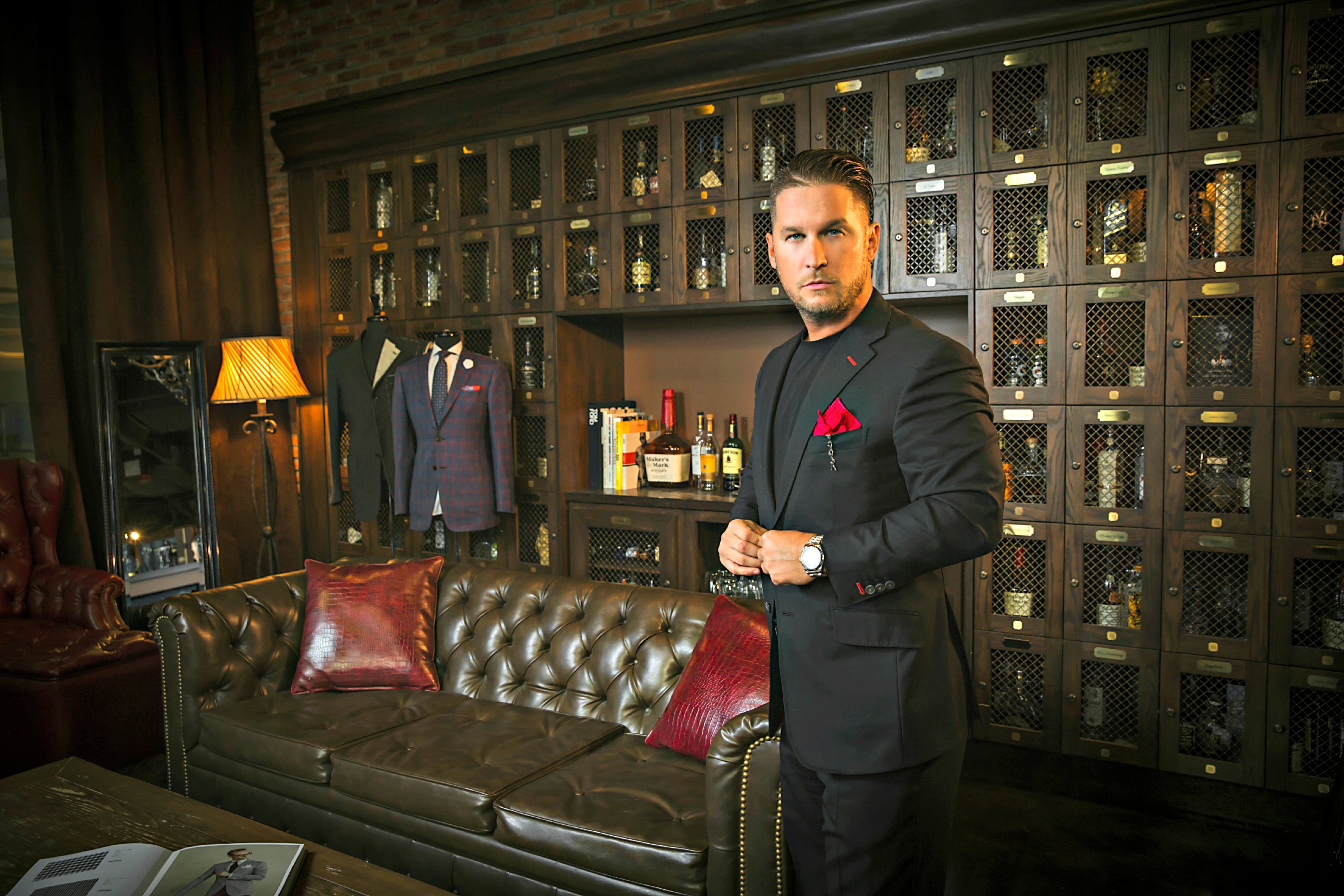 Photo: Katarina Benzova
Classic Las Vegas style and swagger is reflected in STITCHED, a homegrown men's clothing boutique in the Cosmopolitan of Las Vegas. The lifestyle brand was founded nine years ago by Eamon Springall, who funded the venture through his own venture capital firm Eliades & Springall Enterprises. In retrospect, the success and popularity of STITCHED makes its Strip location seem like a no brainer, but it was actually something of a gamble.
"In the real world, the Strip was too big and far reaching for a privately owned boutique to open, operate and succeed," says Springall. "However inside of every conflict, arises opportunity. The deep recession of 2010 brought an opportunity to build a store in walking distance of competitors like Zegna, Tom Ford, Gucci, Louis Vuitton and many more. Today, STITCHED carries all of these aforementioned luxury brands."
Customers can also browse the haberdashery's own clothing, including the exclusive ready-to-wear XXXX line, and receive a detailed custom-measurement fitting for suits, shirts and other apparel.
"Hands down our most special offering is the custom-made clothing," adds Springall. "Clients are able to design their entire ensemble from footwear to suits, sportcoats and tuxedos with hundreds of finishing touches such as buttons, thread color and custom linings — just to name a few."
Yet STITCHED is more than a clothing store. It's an experience. Guests can relax and socialize while sitting on leather furniture and sipping on spirits in a private whiskey lounge. Longtime regulars range from championship-caliber athletes like Bryce Harper to rock stars like Dave Grohl.
"Our reputation of irreverence, and exclusive offerings really made us popular fast," Springall continues. "At trade shows we've become the hot girl or guy in the room, where everybody wants a meeting to show us their goods. That catapulted our national street cred."
STITCHED has now expanded to the Brickell City Center in downtown Miami and the MGM National Harbor Hotel & Casino near Washington, D.C.
Regardless of how quickly STITCHED evolves into a global brand, Springall remains a dedicated member of the local Las Vegas community. The UNLV graduate serves on the board of the university's Lee Business School and baseball program. He's also been on the board of the Nevada Childhood Cancer Foundation for 15 years. Each year, more than 50 suits are donated to auctions supporting a number of charities in the Las Vegas community.
See for yourself how style and character merge effortlessly at STITCHED during your next visit to Las Vegas. Book a private jet charter to Las Vegas by contacting Cirrus Aviation Services at 702-472-9714. Concierge partner VegasGiant can arrange a hotel suite and dinner reservations at the Cosmopolitan (as well as a personal custom fitting at STITCHED) by calling 702-476-0001
By Rob Kachelriess