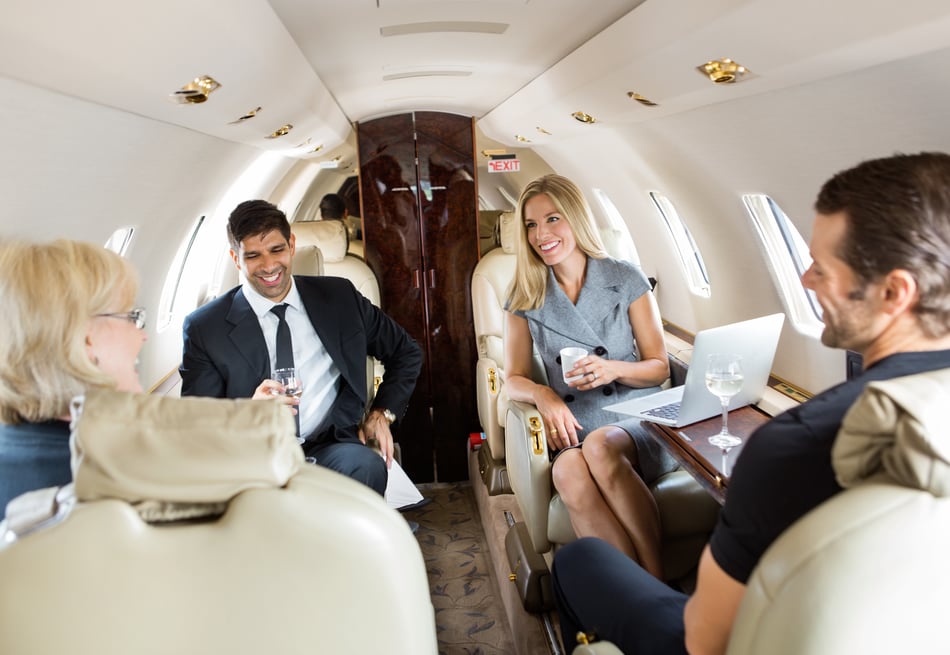 When you're an on-the-go business professional, standing around and wasting time at an airport is a frustrating experience. So take control of your valuable time by traveling on a private jet in Las Vegas through Cirrus Aviation.
Five Reasons why Business Travelers Fly Private
1. Saving Time on your Schedule
With Cirrus Aviation, you decide when you depart from an airport. You're not at the mercy of planning a business trip around an airline's flight schedule nor are you subject to the delays and cancellations that can turn a tight travel schedule upside down.
2. Sparing the Stress
Private jets are small enough to fly in and out of regional airports whose runways cannot accommodate huge commercial jetliners. Many regional airports are located close to major metropolitan areas but often away from congested areas. That means business travelers can avoid the traffic jams that crush commercial airports throughout the day.
3. Ditching the Waiting Game
Commercial travel is affected by delays, from the ticketing and security lines to the baggage claim area. When you book a private jet in Las Vegas through Cirrus Aviation, you can board your plane almost immediately upon arrival at the airport. And "baggage claim" takes on an entirely new meaning when you just reach for your bag and walk off the plane. Traveling with Cirrus Aviation is highly efficient from start to finish.
4. Minimizing In-Air Flight Time
Most commercial airplanes lumber along at about 500 mph. Some private jets can fly at around the speed of sound or about 750 miles per hour. Cirrus Aviation continues to hone its fleet – most recently adding the lithe Phenom 100, which is capable of short take-offs and landings and climbs more than 3,000 feet per minute. The Phenom reaches its cruising altitude of 41,000 feet quickly and comfortably. Like the business travelers it carries, the Phenom exudes a can-do spirit.
5. Discovering Luxury and Privacy
Whether you want to savor a gourmet meal, catch up on emails or put the finishing touches on a business presentation, make the most of flight time because it will be your time to spend as you choose - without distractions. And when was the last time you were able to say that about a commercial flight?
Book a Private Jet in Las Vegas
The reasons above are just a snapshot of the perks business travelers enjoy by flying a private jet in Las Vegas. Book your next flight with Cirrus Aviation and call 702-472-9714 to revel in the world-class accommodations worthy of elite business professionals.