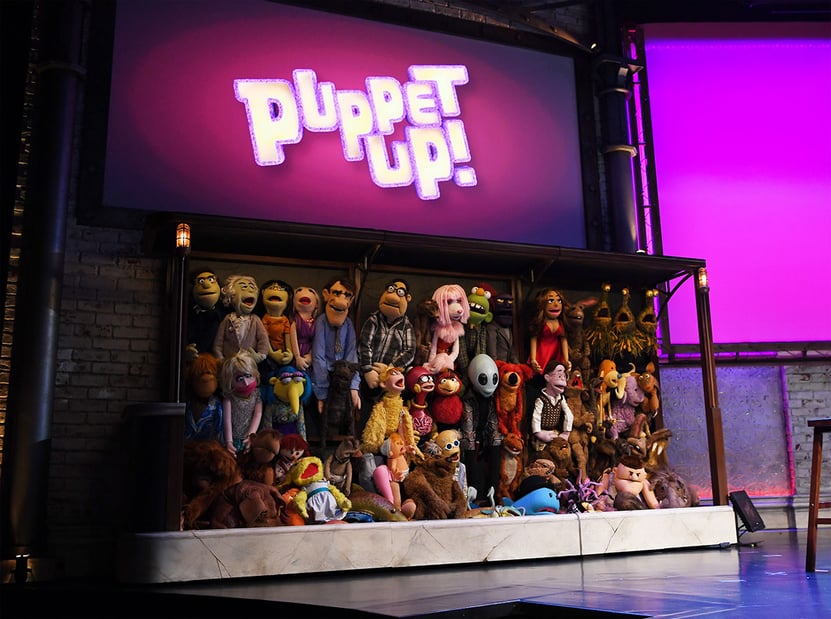 Improv comedy isn't everyone's cup of tea. The same holds true for puppet shows. However, there's a new production on the Strip that is putting both elements together with spectacular results.
"Puppet Up! - Uncensored" recently made its Las Vegas debut inside the Sands Showroom at the Venetian. It's produced by Brian Henson, whose family famously brought the Muppets to the entertainment world decades ago. But be warned: "Puppet Up!" is no kid's show. It blends raunchy adult humor with puppetry, creating not only the most unique show the Strip has seen in quite some time, but also the funniest.
Here's how it works. A troupe of comics with a clear background in improv take to the stage while holding a variety of puppets above their heads. Your eyes can remain centered on the actors in the middle of the stage or they can shift to the sides where large monitors reveal how the puppets would, in theory, look on television without hands holding them up.
The execution is just one of the many reasons the show is so fun. The audience is getting a look behind the scenes at how the Muppet-style puppets they grew up with are brought to life, while also enjoying a night of frequent and truly genuine laughter.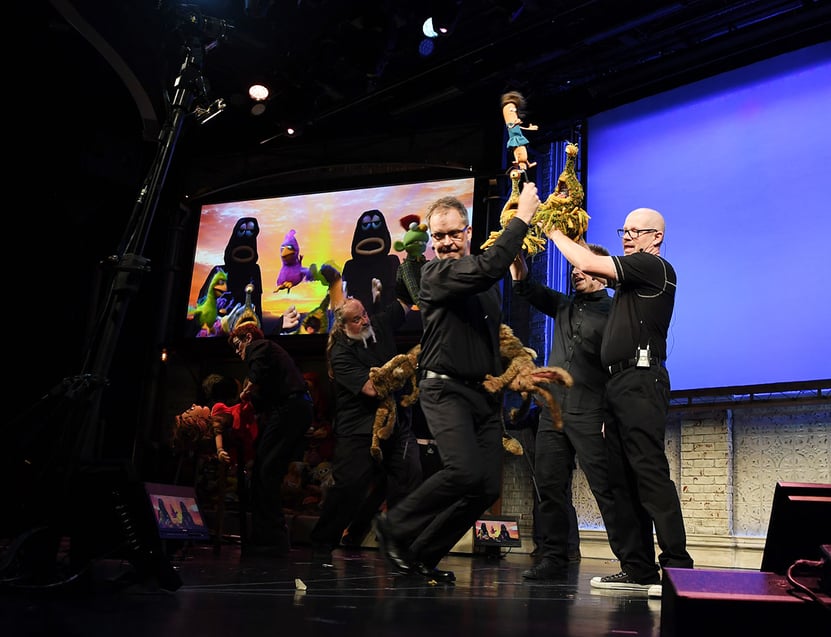 The format is somewhat typical for a sketch improv comedy show. The talented Patrick Bristow serves as the host for the evening, offering ideas and scenarios for the performers while taking suggestions from the crowd. Sexual acts, vulgar language and naughty behavior are all fair game.
While the show offers a raunchy spin on a form of entertainment usually associated with children, "Puppet Up!" is not a parody or spoof. It celebrates puppetry as an art form while also showing it can be for adults too - albeit in uproarious fashion. This is especially clear with the inclusion of two non-improvised acts based on classic sketches from the early years of The Jim Henson Company.
The people and performers involved in this show clearly love what they do, and their enthusiasm is contagious for anyone who finds themselves in the audience.
Catch "Puppet Up - Uncensored!" the next time you're in Las Vegas. Fly in on a private jet with Cirrus Aviation and allow us to reserve front-row tickets for you. Call (702) 472-9714 today.
Photos by: Denise Truscello