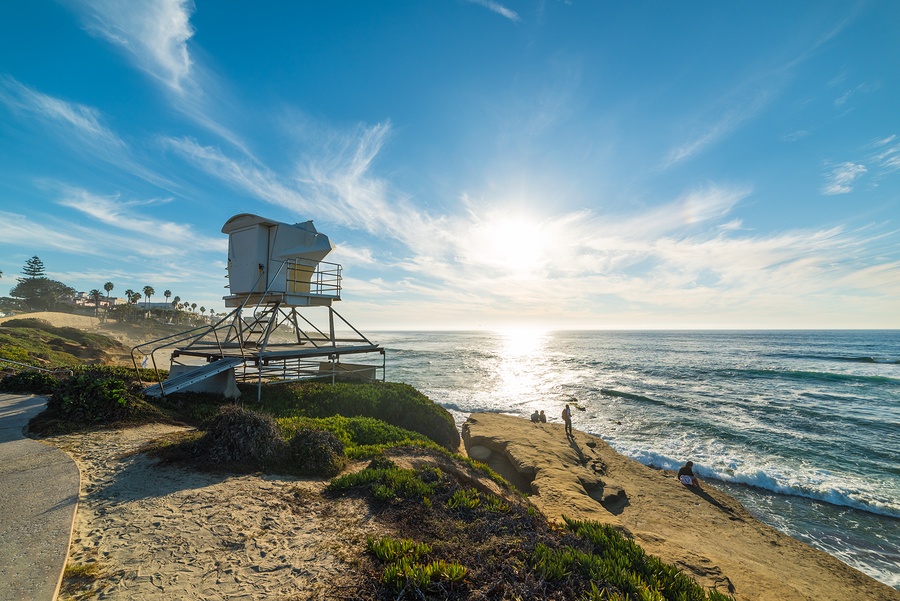 Given Southern California's well-deserved reputation for style, there's no shortage of premium beaches to visit.
When you're planning a trip to the Golden State via private jet service in Las Vegas, you may want to leave games of chance to less consequential decisions – like choosing a rum bar. These five beaches are widely considered to be some of the most striking in all of Southern California – distinguished by calm, emerald green water, windswept sand and breathtaking scenery.
Located about 20 miles off the Southern California coast, Catalina Island draws people who enjoy snorkeling, scuba diving and kayaking by day and then window shopping and indulging in a gourmet meal at the island's bustling social center at night. Take Las Vegas private jet service to Dana Point, Long Beach, Newport Beach or San Pedro and then travel by boat to this world famous tourist hot spot.
The luxurious Hotel Coronado, opened in 1888, overlooks 1.5 miles of flat beach, which makes it ideal for walking and skim boarding. It also draws swimmers, body surfers, boogie boarders and sand sculptors who marvel at the silvery sheen of the sand – owed to the presence of mica, a mineral with a sparkling quality. Coronado is also a prime spot for whale watchers from December to February.
The town by the same name is home to one of the most eclectic street spectacles in the world – and its nearly eight miles of rambling beaches are something short of a national treasure. A favorite activity for beachcombers: scampering down public access stairs to a secluded cove and making a "discovery" that seems to be all their own. Walk freely in front of famous hotels and resorts since there are no private beaches in town.
No one judges LaJolla (pronounced "la-hoy-a") by its size – a rather tiny crescent of land somewhat hidden amid rocky curves and caves and tucked between magnificent sandstone cliffs. Located in San Diego, LaJolla is one of the most photographed beaches in southern California, so chances are good that once you see it in person, it will already seem familiar. The beach is a huge lure for scuba divers and snorkelers as well as shutterbugs who are determined to frame LaJolla in new ways.
The coastal charm of Newport Beach has long enticed the rich and famous to dock their yachts – and then revel in a 10-mile band of sand that rolls from Newport Pier to Balboa Pier. Upper Newport Bay is known for its recreational assets, including hiking and biking, while the lower half opens to the ocean and boardwalk. Thirteen beaches in town have received five-star ratings from the Natural Resources Defense Council, with the town's namesake beach often taking top honors.
Book a Trip to a California Beach with Private Jet Service from Las Vegas
All of these beaches present a golden opportunity to enjoy California at its sunny, relaxed and stylish best. Book private jet service in Las Vegas through Cirrus Aviation Services by calling 702-472-9714 – and make the concept of "California dreaming" reality.