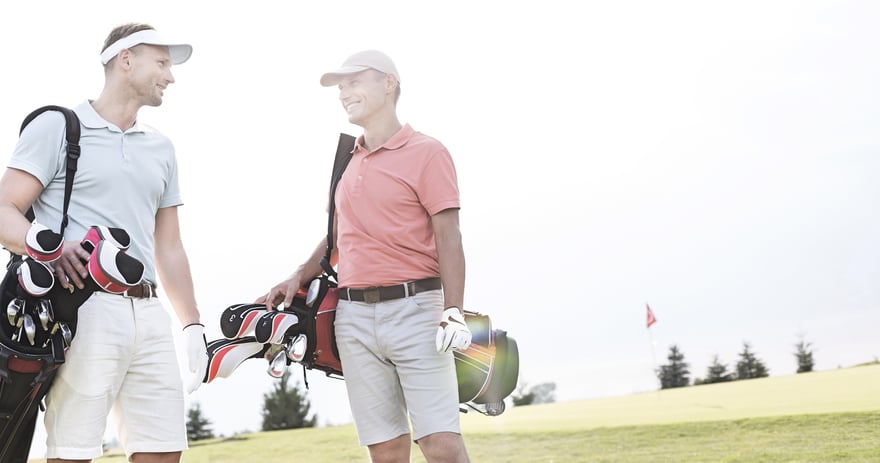 How do you "wrap up" a surprise trip aboard a Cirrus Aviation Beechjet 400A for Father's Day? It would require a massive sheet of wrapping paper that's about 48 feet long and 44 feet wide. But an easier way would be with a card marked "Dad" and a note inside revealing where you plan to take him to celebrate a day that has his name written all over it. If you're as hard-pressed for ideas as you are for wrapping paper, consider one of these "father friendly" getaways recommended by a well-traveled source: The Travel Channel.
Father friendly getaways
Soar with flight training from Paragon Flight in Fort Myers, Florida
Paragon Flight is part of Cirrus Aviation's global network of training centers, so you know it's a name you can trust for a laser-like focus on pilot safety and education. Your father will sit alongside professional flight instructors while enjoying a six mile-high view and an unparalleled experience.
Golf at the famed Pebble Beach Golf Links in California
Golfers might quibble about the "best" golf course in the United States, but Pebble Beach most certainly lands in the top five of any list. Located on the Monterrey peninsula, the scenery is stunning, with sweeping views of Carmel Bay leading into the Pacific Ocean.
Visit New Orleans for the food, stay for the spirits
New Orleans is one of America's must-see cities, where most everyone leaves a "ferocious foodie" won over by the city's tantalizing mix of Cajun, Creole and French culinary influences. Steer your father to the dishes that put this festive city on the map: crawfish etoufee, gumbo, oysters and Po-Boy sandwiches topped off with beignets (often referred to as "French donuts") and bananas foster.
Unleash your father's inner gearhead at Myrtle Beach Speedway
Your father will be thrilled to sit behind the wheel as he floors the pedal and takes a few laps at a racecourse that has hosted such NASCAR greats as Dale Earnhardt, Jr., Richard Petty, Jeff Gordon and Tony Stewart. Your father won't be able to take corners at 200 mph like they've done, but he'll be left breathless just the same.
Celebrate National Great Outdoors Month at the Great Smoky Mountains
Make it a fun and physical getaway with bicycling, hiking and horseback riding – or just absorb the splendor of North Carolina's vast landmark.
Fly by private jet to your Father's Day destination
In addition to the Beechjet 400A, the Cirrus Aviation fleet includes popular choices like the Challenger 604, Cessna Citation and Lear 60. They're as spacious, luxurious and peaceful as your father deserves on his big day. The only drawback is that they're a little tricky to wrap!
Call Cirrus Aviation at 702-472-9714 to reserve a Father's Day weekend flight today.