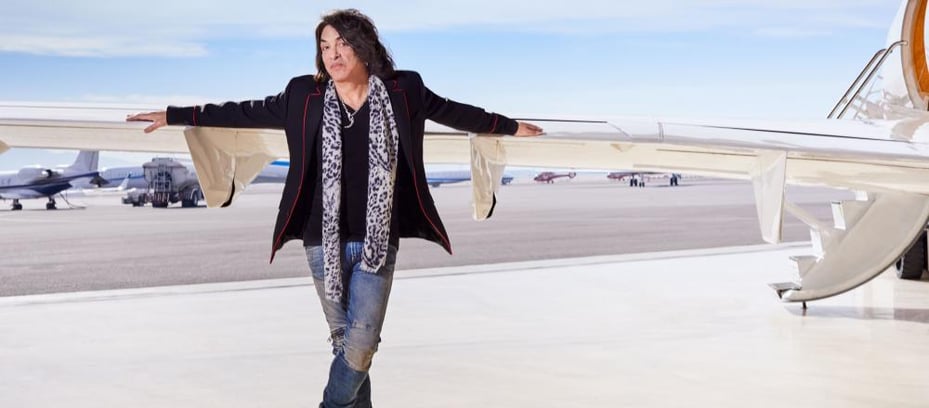 Photo: Michael Spain-Smith (Business Jet Traveler)
As the leading private jet charter service in Las Vegas, Cirrus Aviation makes privacy and discretion a priority with celebrity clients. However, one of them recently discussed the benefits of flying private with Cirrus Aviation during an interview with Business Jet Traveler magazine.
As part of a featured cover story, KISS frontman Paul Stanley opened up about his career, family and travel. He revealed his preferred choices in aircraft and how working with the right company can make all the difference in the world.
"I use a different aircraft to go to Hawaii or New York than I do to go to Vegas," Paul Stanley told Margie Goldsmith of Business Jet Traveler. "When I need an aircraft, I can certainly shop for the best price per trip, but I've had great success with Cirrus Aviation out of Las Vegas."
The images for the spread feature Cirrus Aviation aircraft and were taken by master photographer Michael Spain-Smith.
Cirrus Aviation takes pride in being the preferred private jet charter service for celebrities, business executives and other clients traveling to and from Las Vegas. Learn more about the family-owned company's stellar reputation, flight rates and acquisition/management services by visiting cirrusav.com or contacting a representative at 702-472-9714.