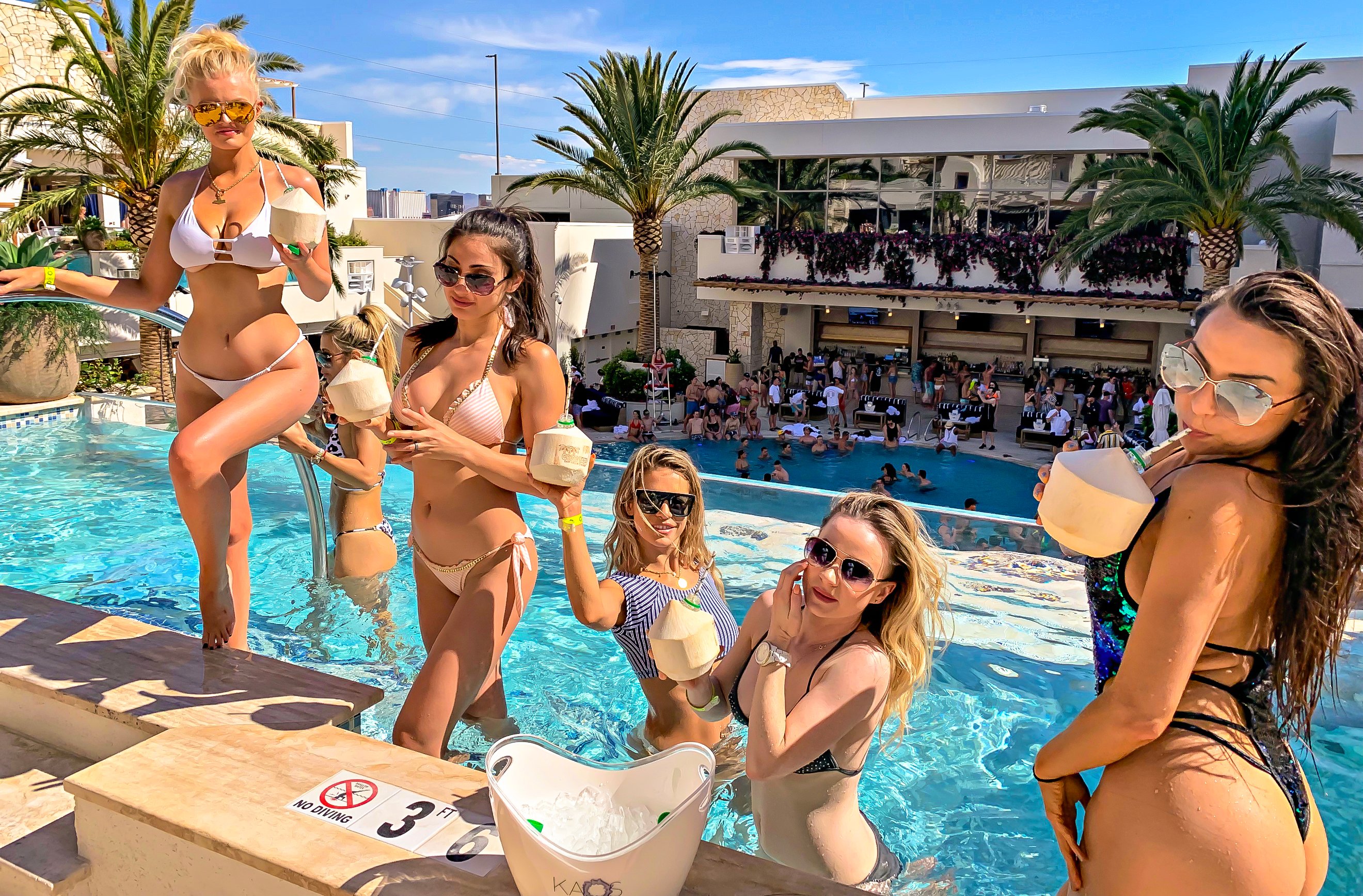 Photo: CocoTaps
When enjoying alcohol and partying by the pool, it's important to stay hydrated. Fresh coconut water is one of the best ways to keep your body supplied with nutrients, especially in the hot desert climate of Las Vegas.
"The electrolytes your body needs are in the fresh coconut," says Vincent Zaldivar. "It's got potassium, magnesium and calcium — and when you mix it with alcohol for cocktails, it's actually really good."
Zaldivar — also known as Coco Vinny — is the founder and CEO of CocoTaps, a Las Vegas company that not only supplies fresh ready-to-drink young coconuts with screwed-on taps, but also sells a simple, efficient tool to open coconuts on your own at home.
"They're air tight," says Zaldivar of CocoTap coconuts. "It's almost like it hasn't been opened, but they last for about two-to-three weeks."
The entrepreneur came up with the idea for CocoTaps because he appreciated the health benefits of drinking coconut water after workouts, but "couldn't stand any of the packaged stuff." He turned to fresh young coconuts, but found it frustrating to open them. After breaking a knife while trying to puncture the hard shell of a coconut, Zaldivar left his job as CEO of a gaming company to fully develop and market CocoTaps.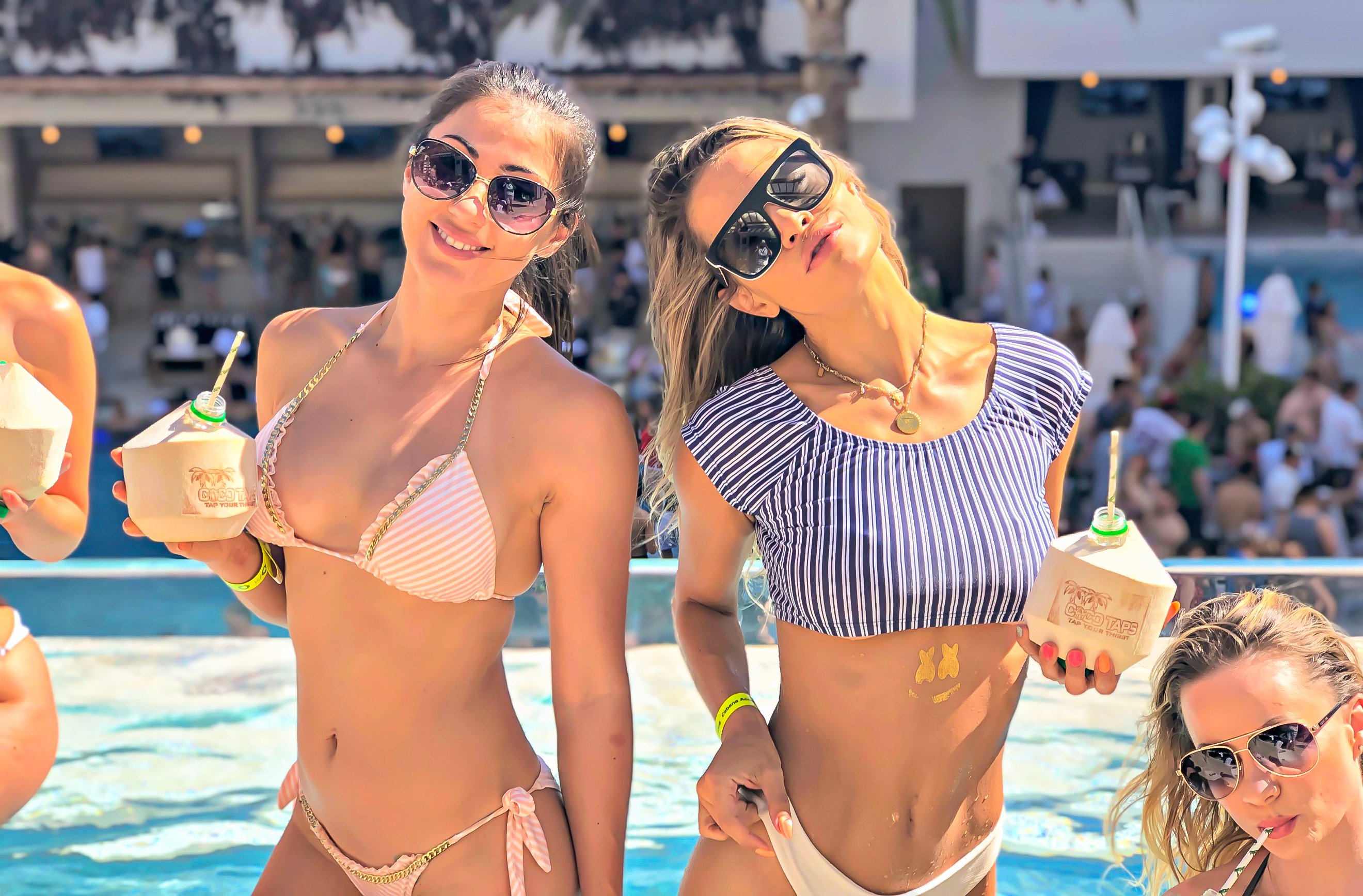 Photo: CocoTaps
"I brought fresh coconuts to Las Vegas and we started getting traction at the resorts," he says. CocoTaps are now available poolside at the Bellagio, Mandalay Bay and other top hotels. They're especially popular at dayclubs, including the band new KAOS at the Palms, where they can be enjoyed on their own or blended into cocktails with rum, tequila, vodka or even whiskey. "Everything mixes with it," says Zaldivar. "It's a universal mixer."
CocoTaps reached a new level of exposure when Zaldivar pitched the product on NBC's Shark Tank in 2017. While Zaldivar wasn't able to score a deal with any of the sharks, the television program drew national attention, allowing the company to grow. "It was a $15 million commercial that I didn't have to pay for," he says.
The company is also proud to be Zero Waste-certified by TRUE (Total Resource Use and Efficiency). "That means we repurpose, recycle and reuse everything in our production supply chain," says Zaldivar.
At the moment, CocoTaps are only available in Las Vegas, although capital is being raised to eventually expand to new markets. The coconuts are sourced from Thailand, but a deal was recently finalized to supply even more of them from a farm in Belize.
Look for CocoTaps water and cocktails the next time you're lounging by the pool in Las Vegas. Call VegasGiant at 702-476-0001 to arrange a luxury cabana and VIP bottle service at a dayclub of your choice. You can also special request CocoTaps on board a private jet charter flight with Cirrus Aviation Services. A representative is available around the clock at 702-472-9714.