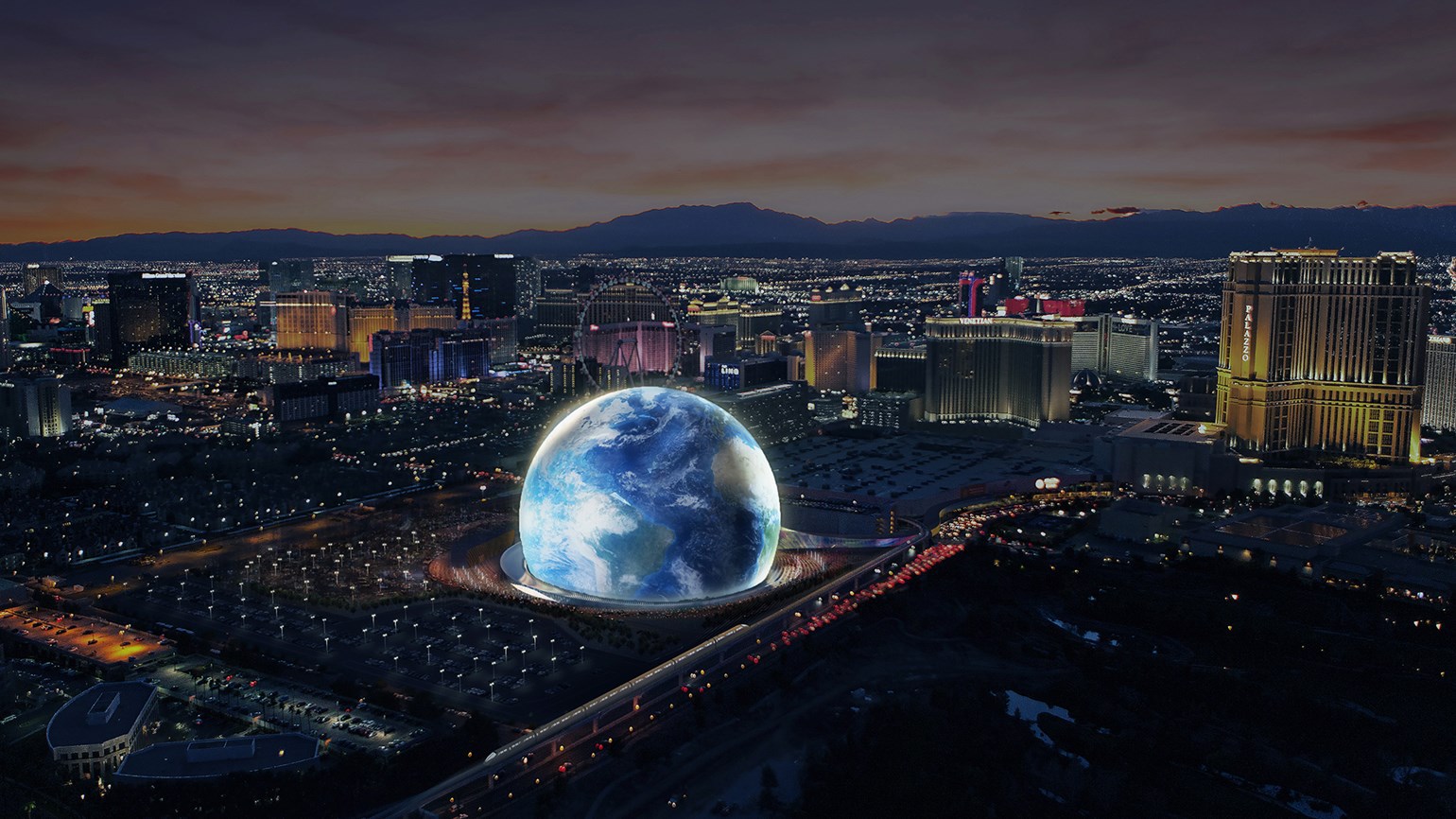 Photo: Madison Square Garden Company
A new partnership between the Las Vegas Sands Corporation and Madison Square Garden Company is promising to deliver the arena of the future. The MSG Sphere Las Vegas will live up to its name as an all immersive circular shaped venue that will be connected to the Venetian and Palazzo resorts by a pedestrian walkway spanning more than 1,100 feet. It only makes sense for the first venue of its kind to be constructed on the Strip — where everyone will be paying attention.
"Las Vegas attracts the eyes of the world," says Madison Square Garden Company CEO Jim Dolan. "It's a city built around hospitality and entertainment."
MSG Sphere will be an imposing sight — more than 500 feet tall and 360 feet wide — and wrapped in LED screens with no limits to the images that can be programmed on them. There is enough room inside for 18,000 spectators, who will enjoy an interactive encounter based on maximizing what can be experienced by the human senses.
"Inside the venue, guests and artists will be surrounded by the largest and highest resolution LED screen on Earth," says Dolan. "Wrapping up, over and behind the stage and audience, our display (panels) will deliver a fully immersive visual environment that transports audiences to new places."
The video screen, which Dolan says features about 250 million pixels and is "over a hundred times better than HD televisions currently available today," can be utilized for music performances, educational seminars, trade shows and 70-minute environmental experiences that would fit right at home in a theme park — but on a new level altogether.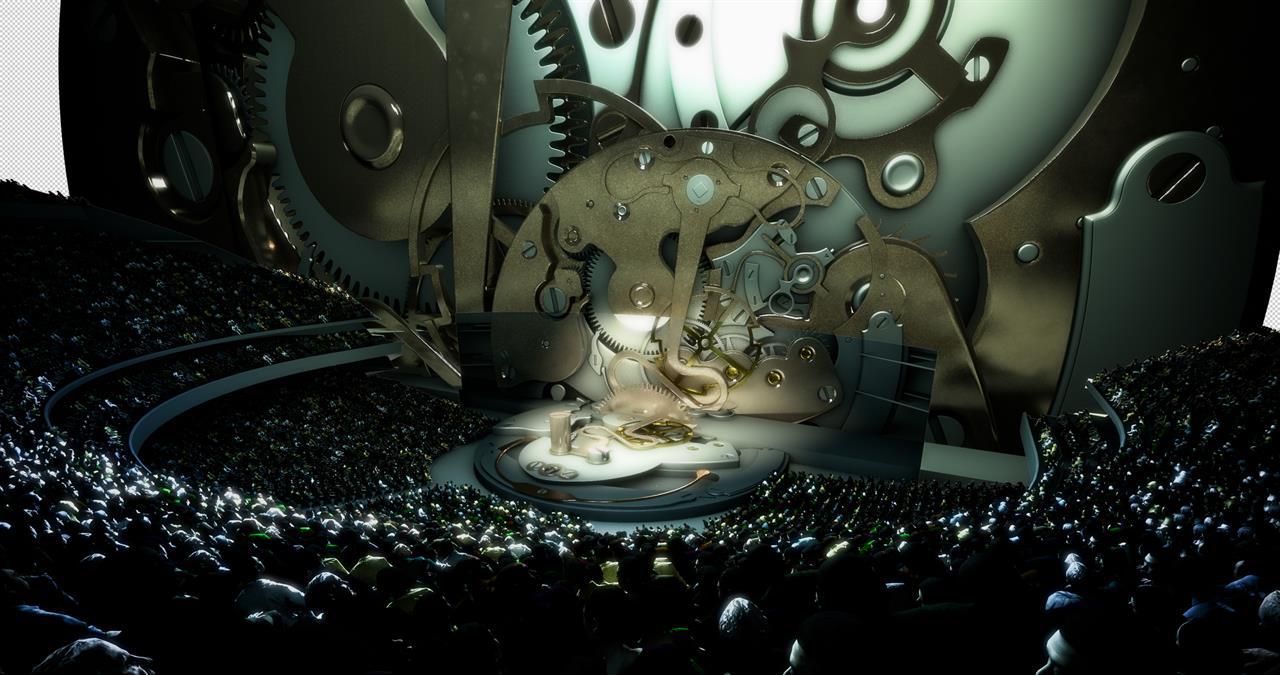 Photo: Madison Square Garden Company
The video element will be complemented by effects that simulate wind, temperature, vibrations and even smell.
"When you're riding atop a Harley, you'll feel the pistons pumping. When lightning strikes, you'll feel that too," explains Dolan. "When a volcano explodes, you'll feel the heat. And when a rocket launches, the ground shakes."
The audio will take advantage of groundbreaking beamforming technology, in which sound is evenly dispersed throughout the venue at the same volume in crystal clear quality. "Essentially, beamforming sound is much like headset sound without the headset," says Dolan.
Every single seat inside the MSG Sphere will be individually equipped with 20 megabits-per-second of internet connectivity. When augmentred reality reaches a level where it can be incorporated into entertainment, the MSG Sphere will be ready to utilize it first.
Work gets underway on the futuristic venue over the summer with a grand opening targeted for New Year's Eve in 2020. Until then, allow Cirrus Aviation Services to plan a Las Vegas getaway featuring luxury private jet travel and the best entertainment in the world. Call 702-472-9714 to book reservations today.
By Rob Kachelriess