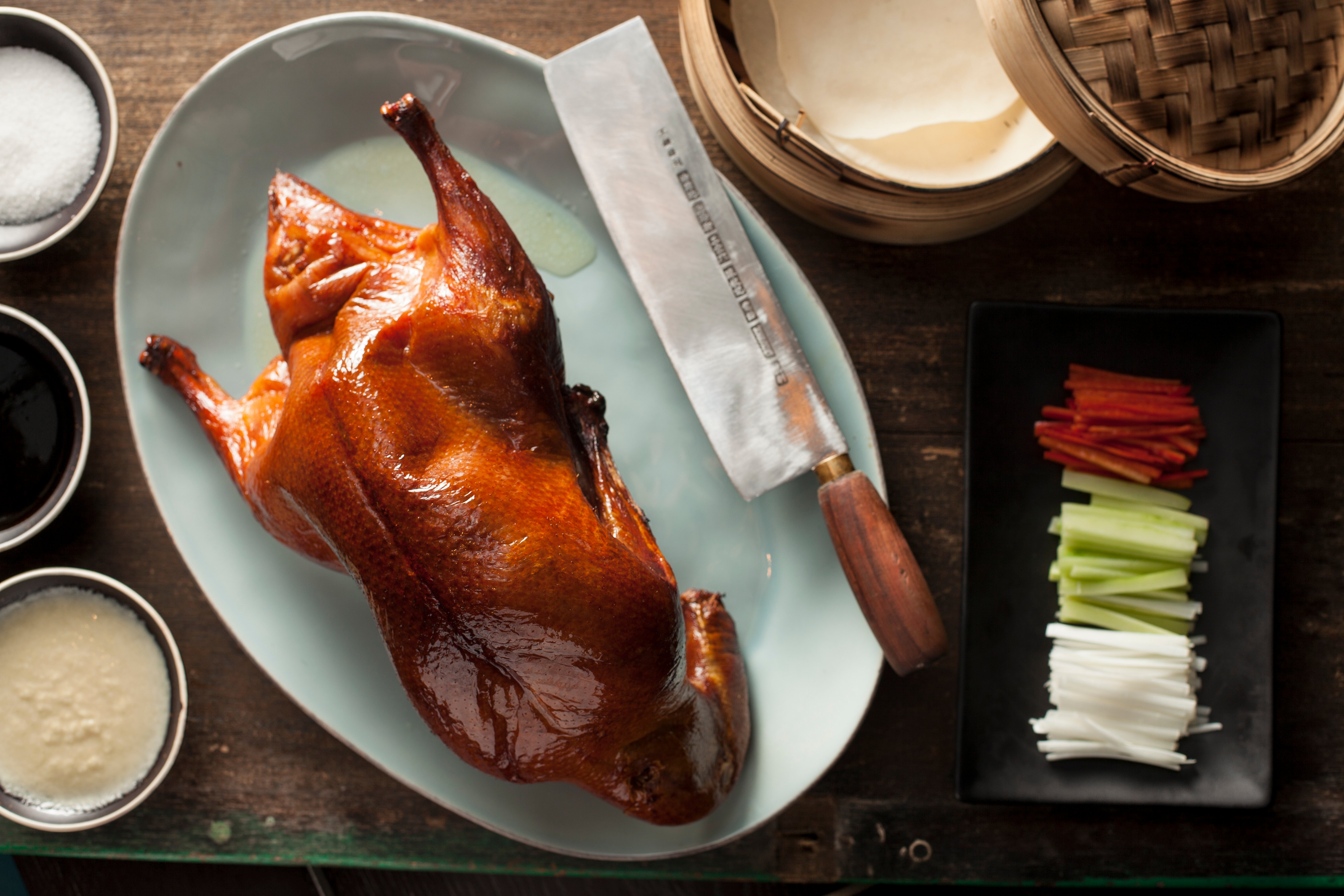 Photo: Mott 32 Las Vegas
There's a new wave of Chinese fine dining in Las Vegas. This past year saw the debut of China Tang at the MGM Grand, Red Plate at the Cosmopolitan and now, Mott 32 at the Palazzo.
"We're here to show people a completely different version of Chinese food," says Malcolm Wood, founder and culinary director of Maximal Concepts, the company behind the Mott 32 brand. "Our demographic is the local Chinese community, tourists, expats and business professionals. I don't think you can be a successful restaurant in a city like Vegas if you don't appeal to everyone."
The restaurant, initially conceptualized in Hong Kong, takes its name from the address that kicked off the original Chinatown in New York. "We like to build in layers of the story,' adds Wood. "You'll discover things in different parts of the restaurant and learn something different each time."
The Las Vegas edition of Mott 32, much like the food itself, is an elevated experience. The space is large and industrial, but incorporates a variety of distinctive areas, including semi-private dining rooms and quiet corner pockets suited for VIP parties. There isn't a trace of natural light -- even windows looking out to the Strip were covered up to preserve the restaurant's own unique sense of mystery. However, the space is full of energy. A vibrant social spot with custom chandeliers, hand-stitched wallpaper and touches of neon.
At the center of the main dining room is the kitchen, where windows open wide to reveal a wok station that Wood calls the center of the action and the "lifeblood" of the restaurant: "We love for our customers to know not only where we're getting our ingredients from and that they're ethically sourced, but also how they're being prepared and cooked."
A custom brick and clay oven can heat up to 18 orders of Mott 32's signature Peking Duck at a time. The equipment is turned on six hours in advance so the bricks can retain the heat. "At every location, the Peking Duck sells out," says Wood. "You have to preorder it and book it with your reservation. If you haven't, then you won't get one in the evening."
The Peking Duck is carved tableside, which is a spectacle all by itself. "Most people do a royal cut, which is separating the skin, breast meat and dark meat," explains Wood. "We have a combination of a royal cut with the Beijing street method -- mixing the fat around the leg with the breast to stop it from steaming and keeping it moist."
The dish is given a bit of a burnt texture and barbecue flavor to make it specific to the Las Vegas market. Other highlights on the menu include steamed Iberico pork dumplings and an Asian spin on a Scotch Egg that must be brought to the table, uncovered, as soon as it's finished cooking.
Mott 32 is blending Chinese cuisine and culture into a stylish fine dining package that's unlike any other restaurant on the Strip. Book a suite at the Palazzo and enjoy dinner at this exciting new dining destination during your next visit to Las Vegas. Cirrus Aviation (702-472-9714) will book your flight on board a world-class private jet charter while VegasGiant (702-476-0001) handles all arrangements for hotel and dinner. You couldn't plan a better way to kick off the new year in Las Vegas!
By Rob Kachelriess