Models on the Runway: Behind the Scenes of a Cirrus Aviation Photo Shoot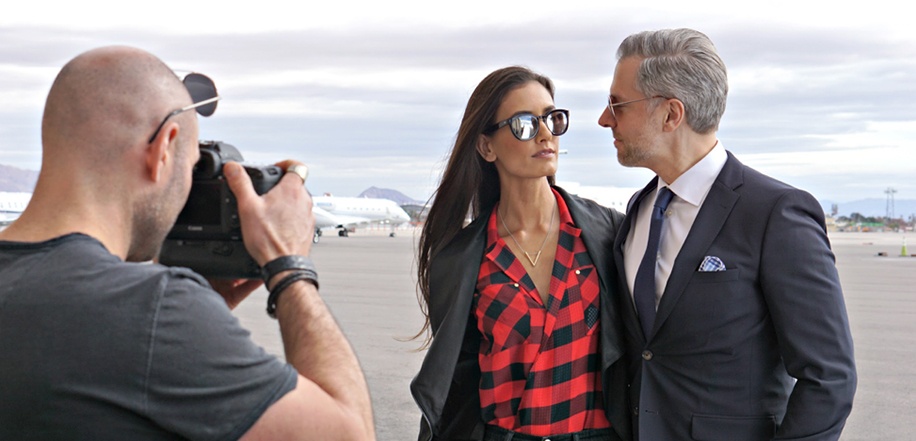 To be a successful business, it takes more than simply being the best. You have to spread the word to a valued pool of potential customers and make sure they know about the exceptional services being offered, especially when it comes to flying in luxury by private jet.
That's why Cirrus Aviation Services invests considerable resources into its marketing efforts. A perfect example is a recent photo shoot organized for an upcoming advertising campaign. The purpose was to showcase how the company exceeds the competition in providing luxury, service and style while flying to and from Las Vegas, as well as thousands of airports around the world.
"I think the images are going to come out great," says Cirrus Aviation President and CEO Greg Woods. The shoot ran all day, from early morning to early evening, with Dino Antonio, Lacy Schorr, Tawny Jordan, Kayla Perez, Chris King, Alexandria Finley, Joe Pickens and Joseph Nersesian as the featured models. The goal of the photo session was to provide a window into a typical "day in the life" for those who frequently travel by private jet.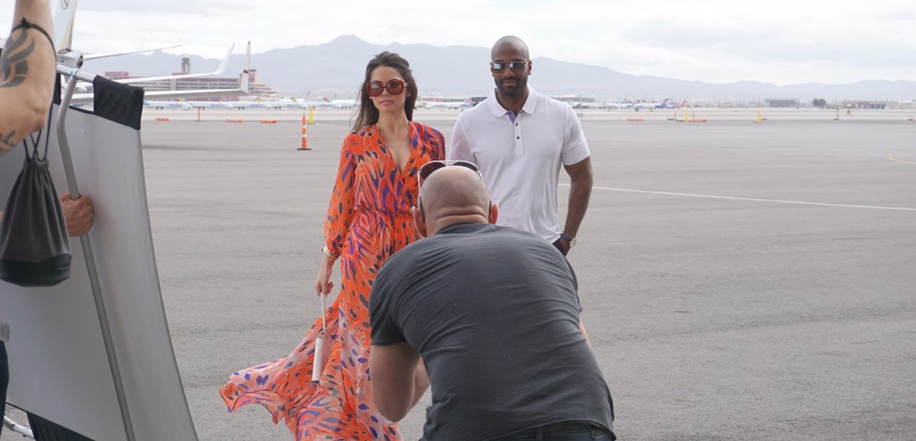 "They're very focused people," says Woods about his clientele. "When they're playing, they're playing. When they're working, they're working." Photographer Michael Spain-Smith was enlisted to lead the shoot and make sure the the images were not only high quality, but also represented the luxury branding of Cirrus Aviation.
"Michael's excellent," adds Woods. "The number of good shots he was able to produce were extraordinary. His eye for lifestyle shots is amazing." Spain-Smith captured images that reflect how Cirrus Aviation private jets can be useful for business purposes as well as lavish vacations. "There's definitely value in having a great photographer bringing together a great campaign and increasing the awareness of how much better we are than our competition."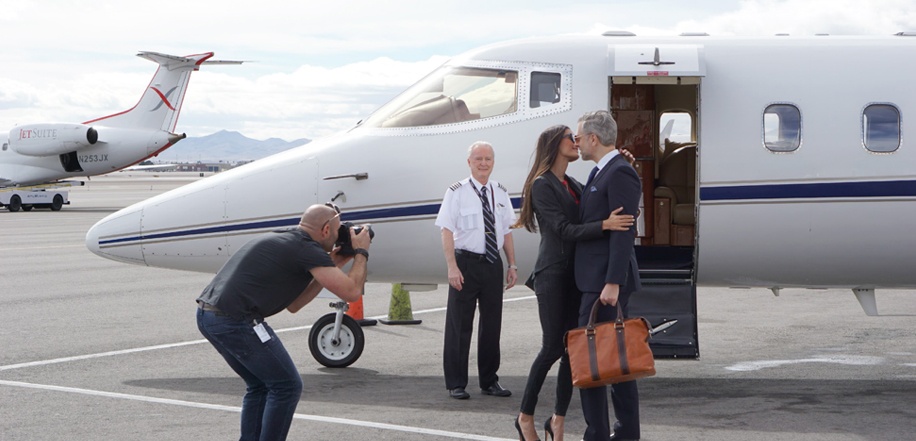 Woods says all the models were at the top of their game, mixing style and fashion with a strong work ethic needed for a busy all-day shoot. "We're Vegas based and wanted to have a little sex appeal. So we brought in Tawny and Kayla who definitely added some fun to the shoot. Los Angeles is one of our biggest client bases, so we selected Alexandria to represent the glamour of that city." Woods was also pleased with how well Lacy paired up with Dino as an upscale cosmopolitan couple. "That's a really difficult role to play. I was very happy we found her. She was great and they fit together quite well."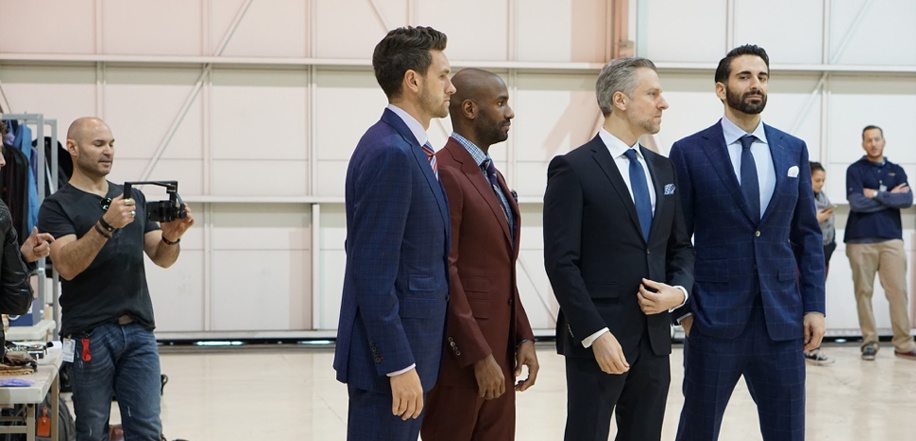 Most of the photos showcased the Challenger 604, a recent addition to the Cirrus Aviation fleet. If you're eager to book a flight and experience the luxury lifestyle represented in this stylish photo shoot, call (702) 472-9714. Team members are ready to book your reservation on a moment's notice, 24 hours a day, seven days a week.
Story and Photos by Rob Kachelriess