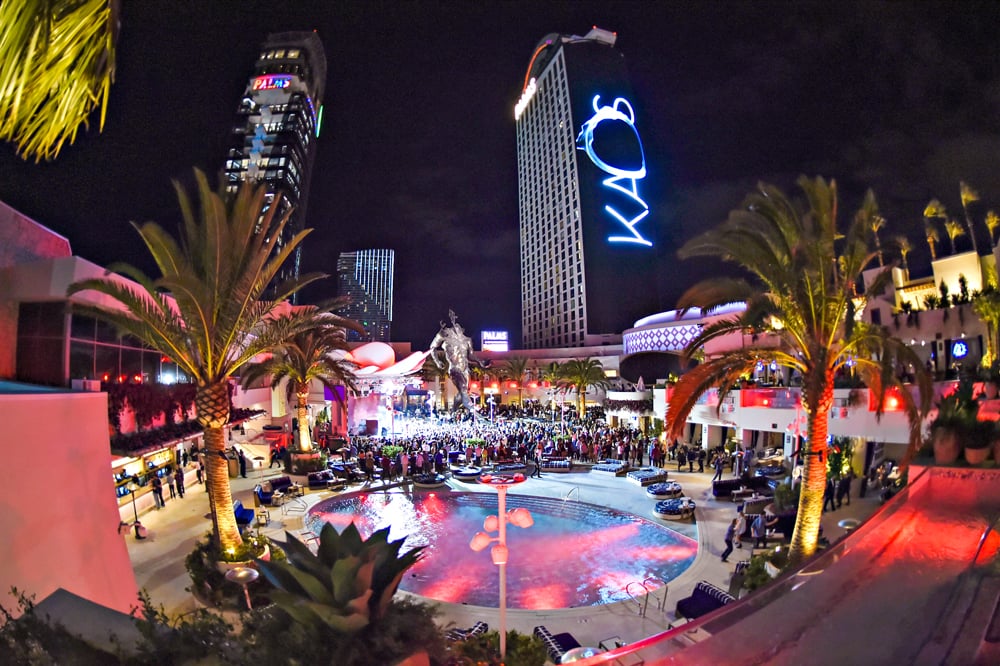 Photo: David Becker/Getty Images for Palms Casino Resort
KAOS is officially open in Las Vegas. Here's the good news — it totally lives up to the hype. The new nightlife and dayclub concept is the final piece of the $630 million renovation at the Palms Casino Resort. It's already drawing huge crowds and proving to be a hot destination in Las Vegas. Here are the top five reasons to check out Kaos.
The Layout
KAOS operates seamlessly between a 29,000-square-foot indoor space and a 73,000-square-foot outdoor space — divided only by a DJ booth that rotates 360 degrees. VIP tables are everywhere and the pool deck includes two levels of luxury cabanas. At the center of the main pool is a 64-foot-tall bronze sculpture of a nude headless man, which has quickly become the most talked-about conversation piece at any nightclub in Vegas.
The Headliners
A heavy investment was made in the residency artists at KAOS. Cardi B, Travis Scott, Marshmello, Skrillex, Above & Beyond, Deadmau5, G-Eazy and other big names are signed to long-term deals. For a change of pace, Kaos will also welcome the country act Zac Brown Band for a poolside concert series.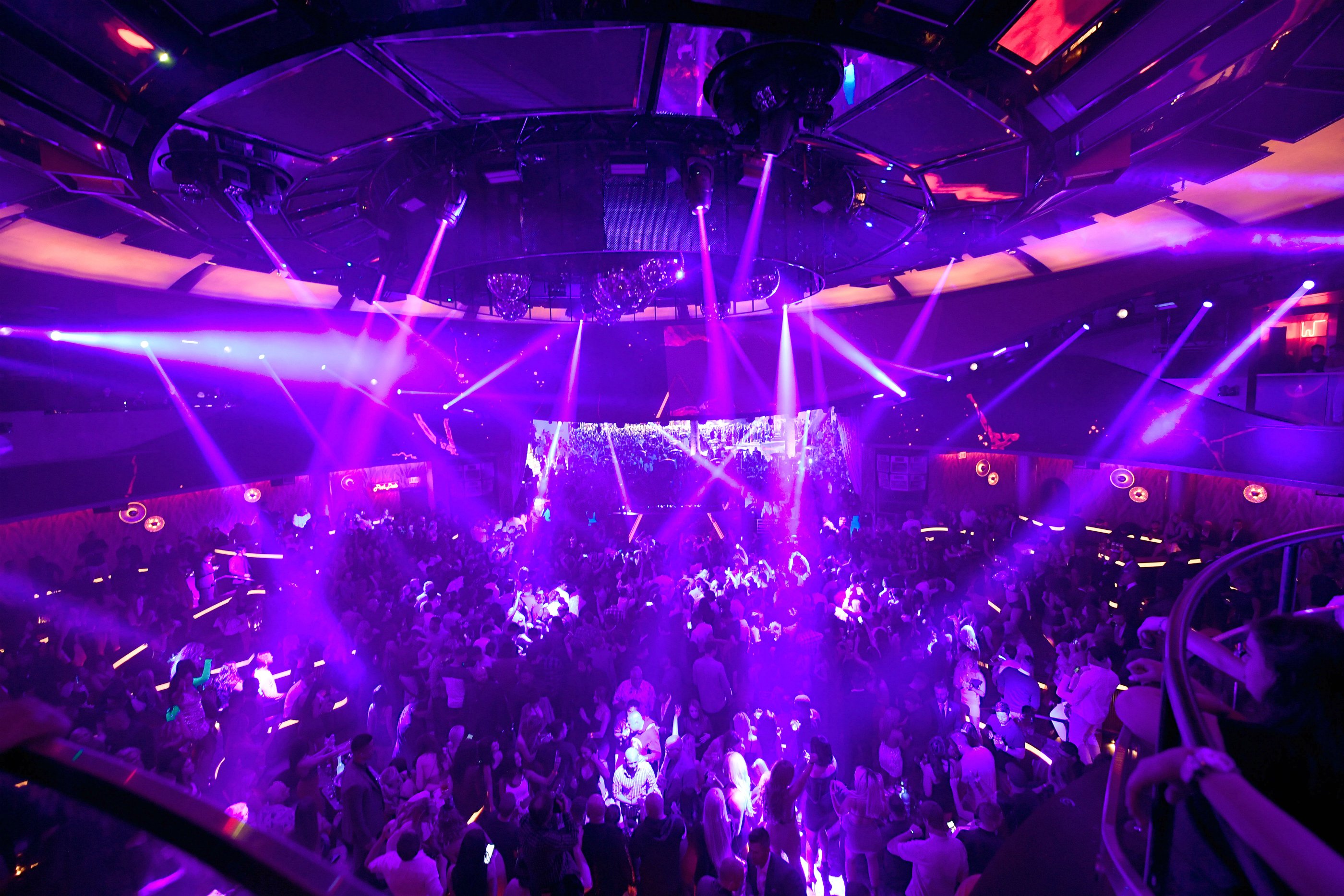 Photo: Getty Images for Palms Casino Resort
The Technology
No expense was spared in putting Kaos together. The indoor nightclub has the largest Funktion-One sound system in Las Vegas, powered by more than 125 subwoofers. A collection of roughly 50 million pixels is being utilized for expansive LED video mapping. An overhead Tesla coil operates with cryogenic fog systems to create virtual weather effects. However, the most impressive element is outside, where the tallest LED video screen in Vegas covers about 270 feet of the Palms' Ivory Tower.
The Luxury Packages
In true Vegas style, KAOS goes completely over the top with its bottle service and entertainment packages. Skip vodka cranberries in favor of rare Macallan Scotch and a Champagne "vault" where bottles begin at $6,000. For a true high roller experience, spend $100,000 to fire off a dozen water cannons, soaking the entire pool deck while the action is broadcast live on the Ivory Tower video wall. However, nothing beats the Kaos Theory package: for $1 million you get a three-night stay in the lavish 9,000-square-foot "Empathy Suite" designed by artist Damien Hirst, two 30-liter bottles of Armand de Brignac Ace of Spades, 200 bottles of Dom Perignon Luminous and five ultra magnum bottles of Clase Azul.
The Palms Itself
The opening of KAOS coincides with two new restaurants at the Palms: Shark (a global blend of spicy flavors by Bobby Flay) and Greene St. Kitchen (a art-focused twist on modern American cuisine). You've also got a completely remodeled lobby, exotic hotel renovations and other new venues, including the exclusive and intimate Mr. Coco cocktail lounge and Apex Social Club, which sits on the 55th floor of the Ivory Tower. The Pearl Concert Theater was also given a recent upgrade and is hosting ongoing residencies by Billy Idol, Blink-182 and Lady Antebellum.
Whether you already live in Las Vegas or plan to visit via private jet charter with Cirrus Aviation Services, a night at KAOS truly needs to be experienced. Contact VegasGiant at 702-476-0001 to secure VIP nightclub seating as well as suite accommodations, dinner reservations or anything else needed to enjoy a luxury experience at the all new Palms in Las Vegas.
By Rob Kachelriess