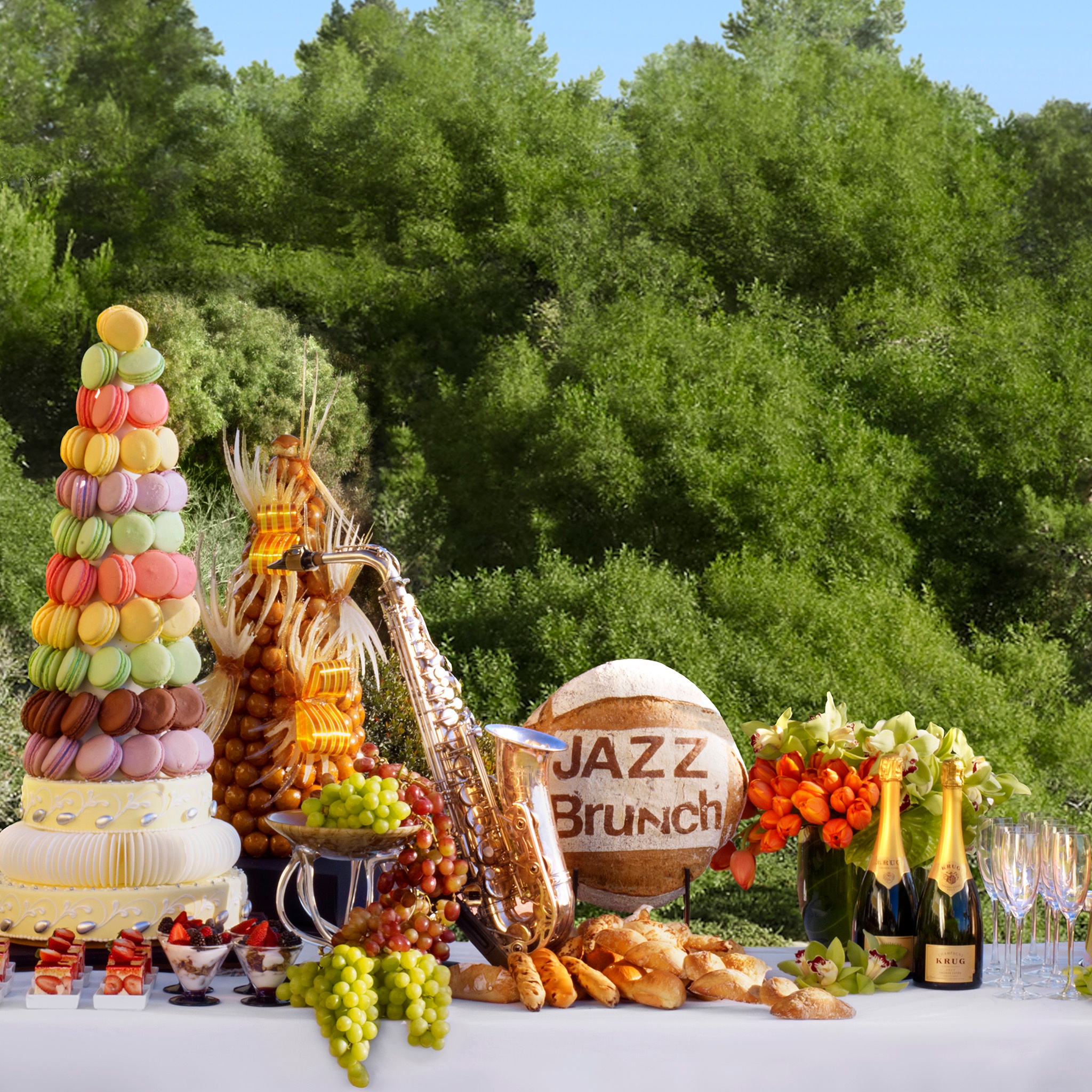 Photo: Lakeside/Wynn Las Vegas

When the Country Club closed its doors at the Wynn Las Vegas early this year, it appeared to spell the end for a longtime weekend tradition — the Sunday Jazz Brunch. However, the popular concept is being resurrected at Lakeside and here's the good news: it's better than ever.
"It's the return of the Wynn Jazz Brunch, but it's got a very different spin on it. Everything is new," says Lakeside General Manager Matt Horwich. "All new dishes by the Lakeside culinary team, spearheaded by Chef David Walzog."
While the original Jazz Brunch followed a buffet format, the Lakeside version focuses on individual plated dishes. Guests can enjoy as many as they like for $68 per person (or $34 for kids 10 and under). A buckwheat crepe stuffed with roasted chicken and mushrooms, crab cake benedict and lemon ricotta pancakes are among the highlights. There's even blackened swordfish and a flat iron steak available.
"We wanted to do more of the prepared dishes so the chef can take the time and put a little more thought and care into each of them," adds Horwich.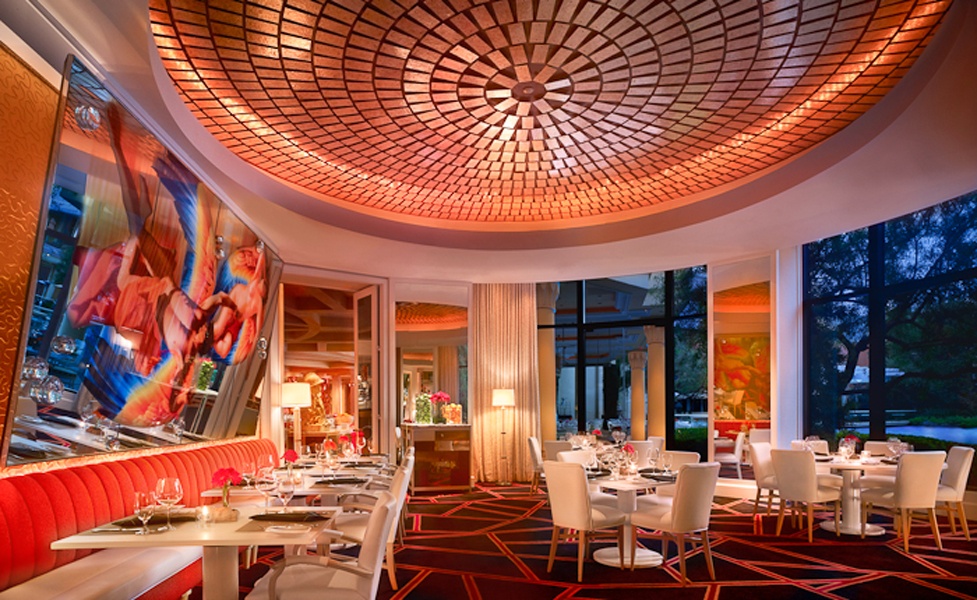 Photo: Barbara Kraft/Lakeside/Wynn Las Vegas

The price also includes a shellfish station, featuring shrimp, Alaskan king crab legs, oysters and salad as well as a dessert station, featuring everything from cookies to homemade nougat. If that wasn't enough, small snack bites are passed around, including pastries and a miniature twist on a lox and bagel.
Drink packages include unlimited Bloody Marys, mimosas or sugarloaf pineapple bellinis for an additional $40 per person. Upgrade to a $65 deal and enjoy as much Veuve Clicquot Champagne as you'd like.
However, when it comes to drinks, Lakeside is hoping to really set itself apart with a selection of cocktails. The Berry Cobbler mixes the sweetness of berry preserves with bourbon while a pina colada is given a new twist with horchata-inspired flavors.
"We wanted to have a thoughtful, creative, focused beverage program that was meant for Sunday brunch," says Horwich. "Andrew Pollard is our property mixologist. He's the director of beverage development, and he's really got some chops behind him. I think he's the best in the world at what he does."
The atmosphere for the Jazz Brunch is unlike anything else in Las Vegas. Guests enjoy an open-air dining room and patio that overlooks the scenic Lake of Dreams while listening to authentic ragtime, blues and Dixieland jazz by live musicians.
"They're really fun," says Horwich. "They do a lot of different stuff. They'll do Metallica covers, but in a ragtime jazz format. I think they were doing Jay-Z at one point."
The Wynn Jazz Brunch is served at Lakeside every Sunday from 10:30 a.m. to 2:30 p.m. It's the perfect way to wind down from a whirlwind weekend getaway to Las Vegas. Call 702-472-9714 and Cirrus Aviation Services will book your next flight to town on board a world-class private jet. Our sister concierge service VegasGiant can arrange suite accommodations at the Wynn or Wynn Encore and reservations at Lakeside. Customized VIP dining experiences are also available. Take advantage of VegasGiant's exclusive connections by calling 702-476-0001 today.
By Rob Kachelriess