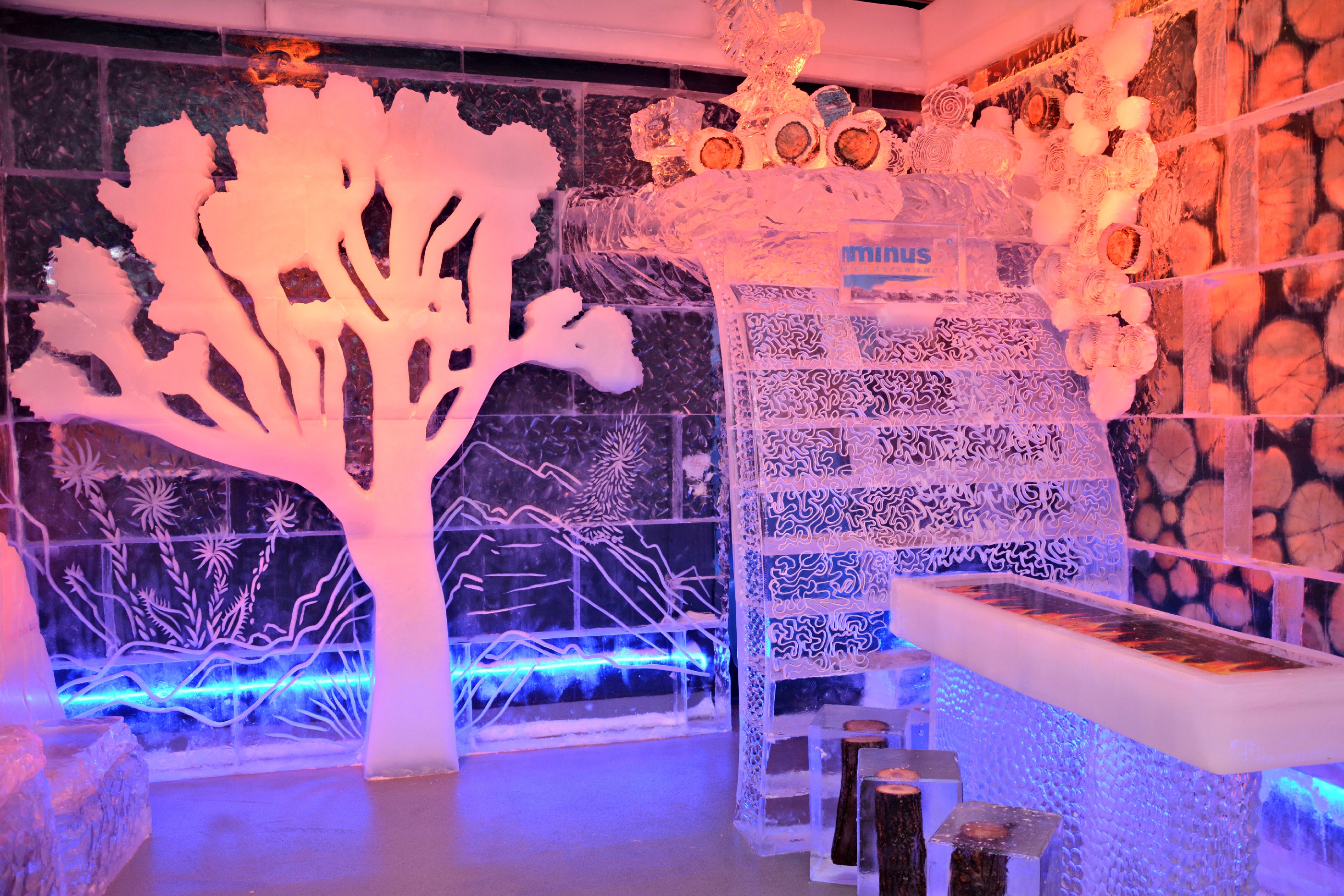 Photo: Minus5 Ice Experience
With the arrival of summer comes brutal triple-digit heat in Las Vegas. But that's no reason to cross a Sin City vacation off your to-do list. Check out some of the best ways to beat the heat and cool off around town.
Minus5 Ice Experience
Imagine a bar where everything is made from ice, from shot glasses to chairs and even the bartop itself. Kept at a chilly negative-5 degrees Celsius (23 degrees Fahrenheit), the Minus5 Ice Experience has locations inside the Shoppes at Mandalay Place and the Grand Canal Shoppes between the Venetian and Palazzo.
City National Arena
The NHL season may be over, but Las Vegas is still captivated by the history-making debut season of the Vegas Golden Knights. Hit the ice at the team's official practice facility, City National Arena at Downtown Summerlin. In addition to public skating, guests can also enjoy food from the MacKenzie River Pizza Pub & Grill and of course, load up on Golden Knights merchandise.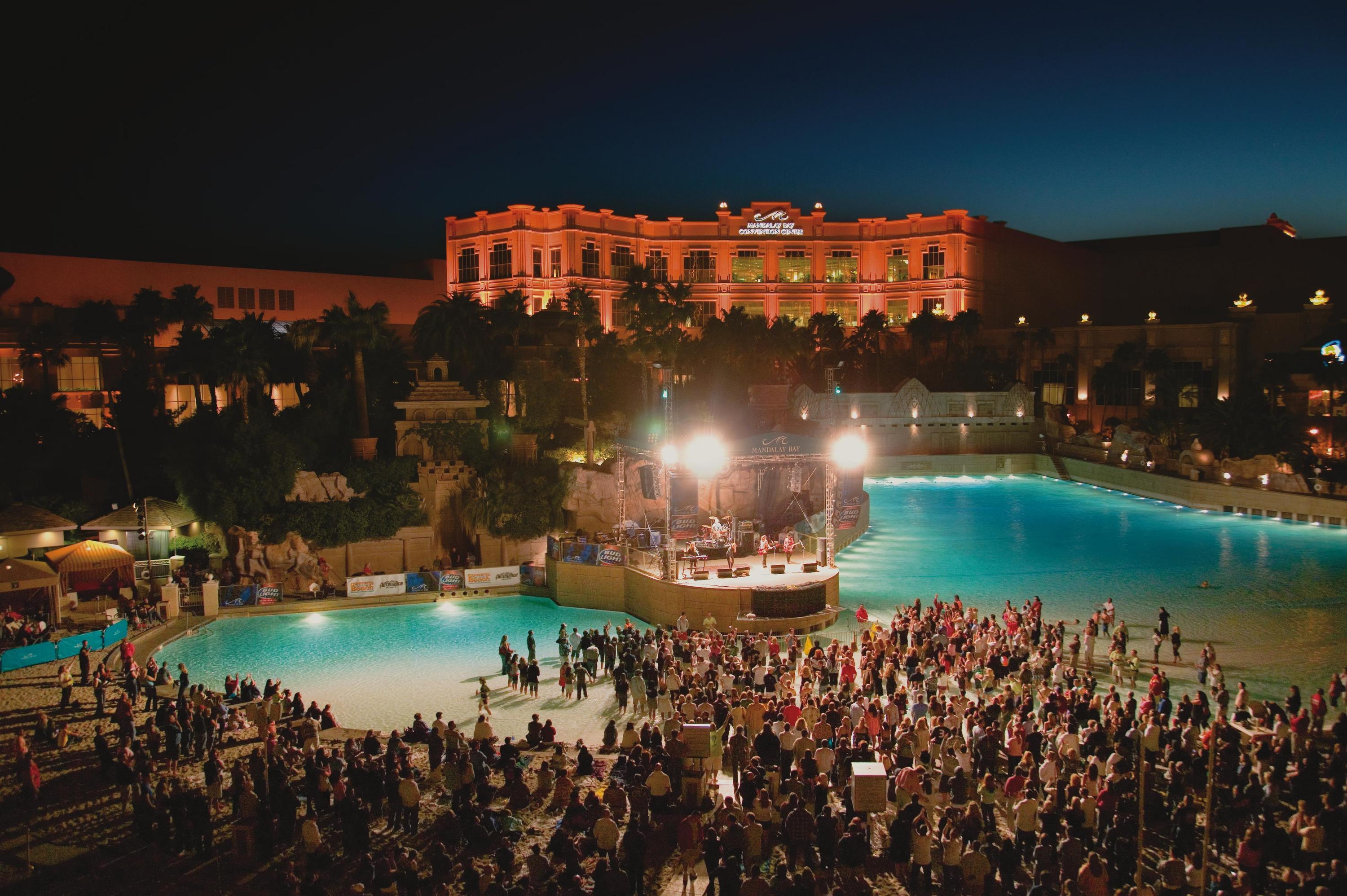 Photo: Mandalay Bay Beach
Mandalay Bay Beach
There's nothing better during the summer than spending a day at the beach — even on the Las Vegas Strip. Mandalay Bay Beach has 2,700 tons of sand and a 1.6 million gallon wave pool to recreate a true-to-life seaside vacation experience. There's also a full stage that hosts national touring acts during its popular annual summer concert series.
High Roller
Check out the beauty of Las Vegas with 360-degree views from a cool air-conditioned cabin on the 550-foot-tall High Roller Observation wheel. Reserve a Summer BBQ Bar Cabin for up to 15 people at $1,400. In addition to your own personal open bar and private bartender, the cabin will enjoy a catered spread from Virgil's Real BBQ.
Black Tap
This casual restaurant at the Venetian is known for burgers, beer and fancy ice-cold CrazyShakes that will be in high-demand throughout the summer. A few seasonal cocktail have also been introduced, including the Watermelon Smash (vodka, lime, watermelon and basil), the Orange Creamsicle, (white rum, fresh oranges and vanilla) and Beer Float (Victory Storm King Stout, vanilla ice cream, whipped cream and a cherry on top).
Summer in Las Vegas means plenty of sunshine but as you can see, there is no shortage of ways to stay cool in the heat. Book a Las Vegas visit and arrive in style on board a world-class luxury private jet with Cirrus Aviation Services. Call 702-472-9714 today.
By Rob Kachelriess