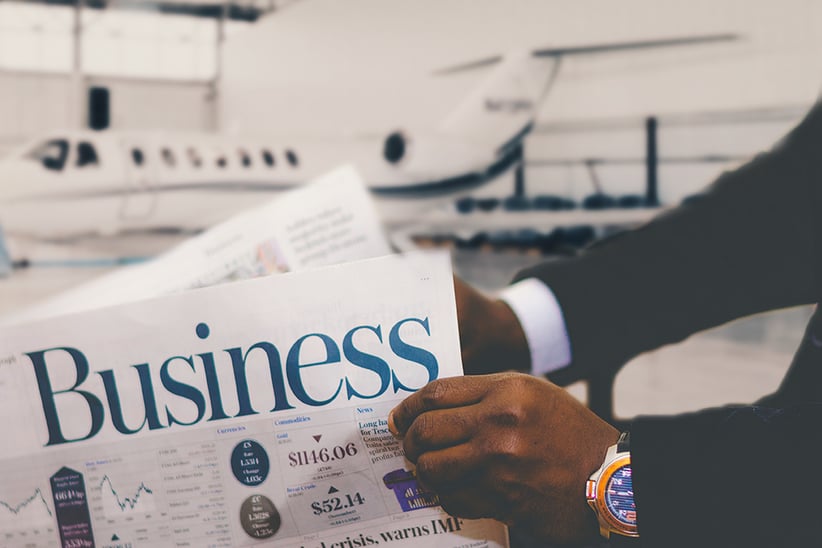 Flying by private jet is quick, convenient and luxurious. It's often associated with an image of extravagance, but booking a private charter can actually allow business executives to maximize time and efficiency… and even save money in some circumstances.
The economic benefits may come down to the size of your party. Chartering a private jet for 10 to 12 executives often compares favorably to the collective price of first class tickets on a standard commercial flight for the same number of people.
Any successful business leader knows the old saying is true: time is money. Flying by private jet charter eliminates the hours wasted navigating congested terminals, enduring TSA security lines and waiting around during layovers. Just show up, hand over your luggage and board the aircraft within minutes. Private jets also have greater access to smaller regional airports, which can cut down the time spent on ground transportation between the airport and a hotel, office or conference.
Sometimes important business matters require last-minute travel, which isn't always easy with limited (and often overbooked) commercial flights. With a private jet charter, it's possible to be wheels up in 90 minutes or less. Spur-of-the-moment travelers can also take advantage of empty leg flights, in which private jet rates are dramatically reduced.
Take in all of these factors and you might not need a hotel at all when traveling. A team of business executives can leave Las Vegas in the morning, fly to a city like San Diego for an important meeting or negotiation and return home the same day. By eliminating the need for an overnight hotel stay, switching from commercial travel to a private charter could make a critical difference in overall expenses.
Furthermore, riding on board a luxurious private jet will keep you and your executive team in optimal shape while traveling. While commercial flights tend to wear down travelers — even in first class — the private jet experience helps maximize performance. Almost any preferred catering can be ordered, from fresh healthy meals for breakfast to Champagne to celebrate the closing of an important deal. A private jet also means privacy. Feel free to discuss strategy and goals with your coworkers as much as you like without disturbing other passengers.
When business reaches a certain level, it may even make sense for a company to own its own private aircraft. It's an expense that can actually generate revenue by being leased out when not in use by the owner. Cirrus Aviation Services is an industry leader in private jet acquisition, maintenance and management — making the leasing process easy, seamless and rewarding for owners.
As a privately owned and operated family-owned business, Cirrus Aviation knows the importance of conducting business at the highest level. Representatives are ready 24/7 to book flights or answer any questions about private jet travel for business executives. Call 702-472-9714 today.
By Robert Kachelriess