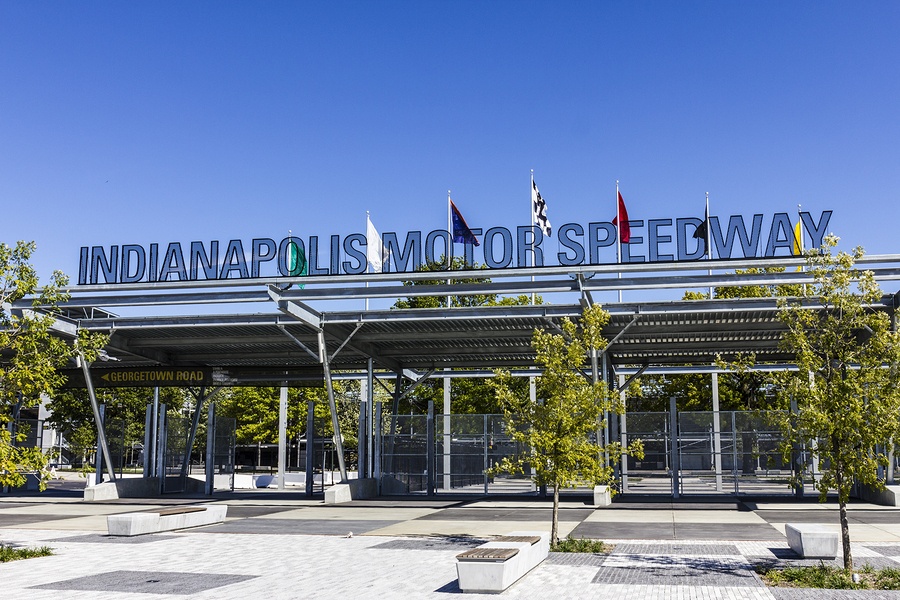 It's called "the greatest spectacle in racing," and unlike other sporting events that teem with hyperbole, the Indianapolis 500 is one that lives up to its star billing.
It's exciting to watch the turbo-charged race on TV - or online as nearly 2 million people did in 2016. In person, your eyes become mesmerized by the spectacle of a field of drivers roaring past you at speeds nearing 200 mph, seemingly defying gravity at every turn.
Combine the Indy 500 with the "greatest spectacle in private travel" – a Las Vegas jet charter from Cirrus Aviation – and you'll be catching your breath, trying to decide which mode of transportation is most exhilarating.
Save the date: May 28
The 101st annual Indianapolis 500 takes place on Sunday, May 28, at the Indianapolis Motor Speedway. But it's best to arrive on the preceding Friday if possible, because the race represents the culmination of an action-packed weekend itinerary that includes autograph sessions with Indy drivers, exhibitions, concerts and other outdoor activities.
Stretching out in the comfort of a Las Vegas jet charter will give you time to read up on these activities and the history of the storied race – and hedge your bets on this year's 33 contenders.
Learn Indy 500 basics
The Indy 500 is so named because drivers take 200, 2.5-mile laps around the speedway, for a total race length of 500 miles. Speedway leader Carl Fisher and his partners wanted it that way because they assumed – correctly – that a race that lasted from mid-morning to late afternoon would appeal to people of all ages.
Driver Ray Harroun won the first Indianapolis 500 in 1911 in six hours, 42 minutes and eight seconds. His average lap speed was only 74.6 mph – slower than some people drive down freeways today. It's a sign of how much race car engineering has evolved that last year's winner, Alexander Rossi, finished in three hours and two seconds.
Indy fans buzzed for a long time afterwards that Rossi's final lap speed was only 179.8 mph – slow by Indy standards as well as his own. His average speed on race day was 167 mph, but Rossi had built up such a large lead that he crossed the finish line nearly 4.5 seconds ahead of the second-place finisher.
Rev up the fun on race day
When not in the driver's seat, Rossi was heard to heap praise on the musical acts at the Indy 500. This year, the headliners include:
Barenaked Ladies and the Steve Miller Band on Friday, May 26
Clayton Anderson, Dustin Lynch and Keith Urban on Saturday, May 27
The Speedway opens at dawn on race day – a good indication of how much there is to do before the announcement everyone in the crowd hushes to hear: "Drivers, start your engines!" at 12:14 p.m. Sunday. A sampling:
Parade of bands (8 a.m.)
Celebrity red carpet (8:30 a.m. to 10 a.m.)
500 festival princess parade (9 a.m.)
Historic race car laps (11 a.m.)
Indy 500 driver introductions (11:35 a.m.)
"Back Home Again in Indiana" performed by Jim Cornelison (12:12 p.m.)
Book a Las Vegas jet charter
After the gates close at 5 p.m., you can count on your Las Vegas jet charter to whisk you away above the crowded roads and airports below. Your pilot will fly at speeds that exceed even those of your favorite Indy driver - until you arrive at your finish line in grand style.
Reserve your Las Vegas jet charter for the Indy 500 by calling Cirrus Aviation at 702-472-9714.