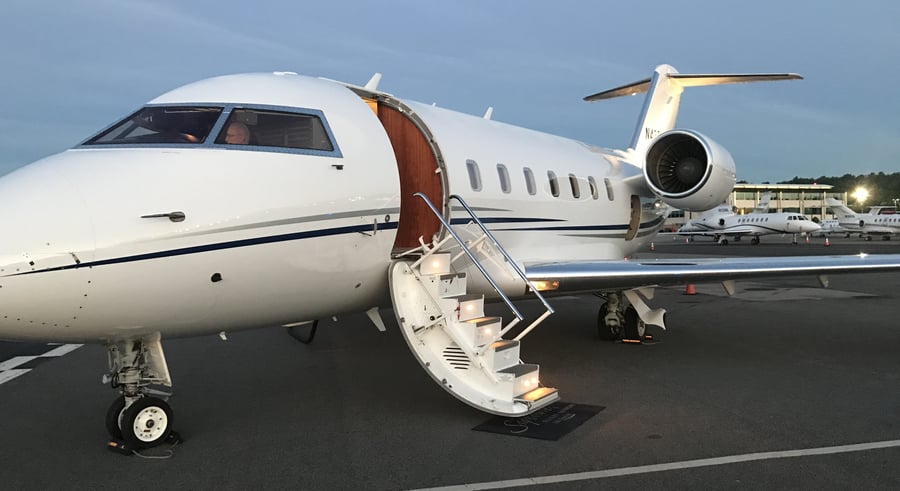 As national and international airports reach capacity with throngs of people this holiday season, regional airports and private jet terminals are bastions of quiet and order by comparison.
If you're about to book a Las Vegas jet charter with Cirrus Aviation, three tips will help ensure your trip goes down as smoothly as that bottle of champagne and bowl of strawberries waiting for you onboard.
Select The Plane Best Suited For Your Needs
Choosing a plane allows you to select the first-class amenities that appeal to you most while ensuring the plane accommodates your passenger and baggage needs. For example, consider the difference between the Phenom 100 and the larger Challenger 604 and Cessna Citation III. The compact size of the Phenom, which seats four people, allows it to fly into even more municipal and regional airports than some of the larger Cirrus Aviation jets. Meanwhile, the Challenger seats 10 passengers while the Cessna seats eight – perfect for travelling with larger groups.
Book Your Las Vegas Jet Charter Sooner Than Later
On commercial flights, one person might book early and save money while another booked late and paid more. You don't have to worry about such "fare wars" when booking a Las Vegas jet charter. Many Cirrus Aviation clients book and fly within the same week. During the holidays, we recommend making reservations as soon as your plans are in place. However, if you're struck with some last-minute travel inspiration, Cirrus Aviation can often have you "wheels up" within 90 minutes.
Put Smaller Airports on Your Radar
A huge advantage of private jet travel is having access to smaller regional airports. While still generally close to metropolitan hubs, they offer an opportunity to avoid the traffic jams, crowds and long lines that make commercial travel so stressful. Cirrus Aviation representatives are happy to help choose an airport that will best suit your needs.
Book a Las Vegas Jet Charter for the Holidays
The Cirrus Aviation team is available 24/7 to book a Las Vegas jet charter for the holidays. Call 702-472-9714 and finalize your holiday plans on a luxurious private jet today.