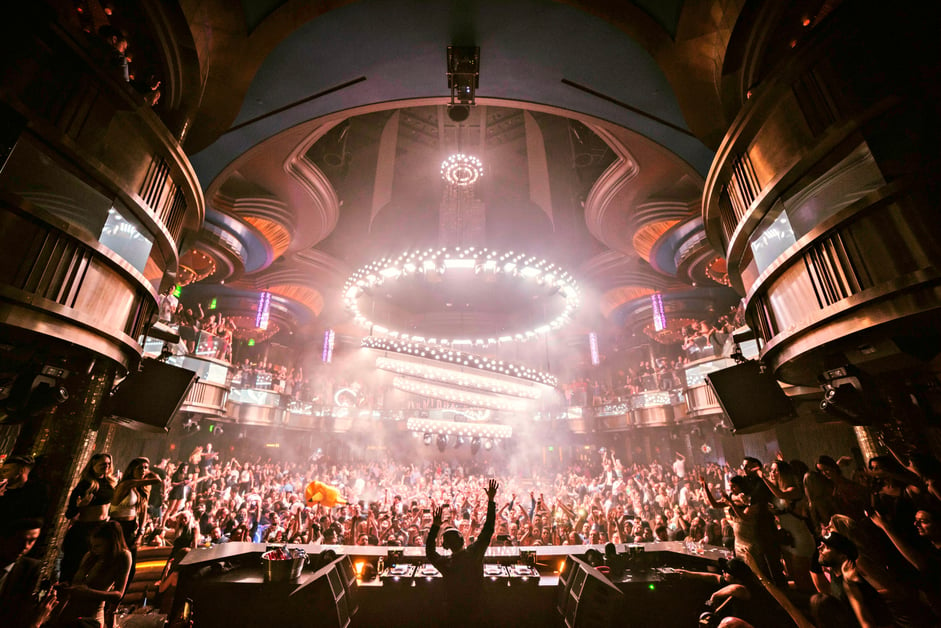 Photo: OMNIA/Aaron Garcia
One of the best times to visit Las Vegas is during the Halloween season. The haunted holiday falls on a Tuesday this year, offering the perfect opportunity for an extended weekend of big events.
Step into Darkness at the Nightclubs
Halloween promises to be a busy season for the clubs. OMNIA at Caesars Palace will host a "Phantom of the Opera" trilogy of events featuring Calvin Harris, Zedd and Kaskade performing over the weekend. Steve Aoki will spend two nights at Jewel inside Aria, including a Monday night bash inspired by "The Purge" that's offering $20,000 in prizes for a costume contest.
Harness your Imagination
Illusionist David Goldrake is putting a spooky twist on his residency at the Tropicana. All Imaginarium performances until Halloween night will incorporate new music, lighting and stage effects. One illusion is inspired by a 19th century seance.
Party Animals & Scary Monsters
Head downtown where Commonwealth is hosting a three-night Monsters Ball over Halloween weekend. Costumes are welcome among guests as well as bartenders who will be serving Squatters Black O'Lantern pumpkin stout and Revel Stoke pumpkin-spiced whiskey. On Halloween night, Commonwealth will throw an animal onesie party - so pick out the perfect outfit.
Trick-or-Treat with Superheroes
Marvel Avengers S.T.A.T.I.O.N. at Treasure Island is an expansive interactive exhibit dedicated to your favorite Marvel superheroes. Guests who come dressed in costume will receive $10 off admission on Friday Oct. 27, 5-7 p.m. Four "candy zones" (featuring Captain America, Hulk, Thor and Iron Man) will await trick-or-treaters.
Journey Under the Sea
Shark Reef Aquarium at Mandalay Bay transforms into Hallow-Reef with the walls of the exhibit lined with jack-o-lanterns and other decorations over the weekend. Enjoy hundreds of sea creatures while trick-or-treating. This year, free admission is offered to first responders and their families and to anyone who donates blood on Oct. 27, when the Red Cross will be there collecting donations.
The Devils are Downtown
On Halloween night, the Gold Spike will host Fright Spike III: The Official Halloween Monster Bash. DJ Presto will keep the dance floor busy while party band Stoked! entertains outside in the backyard. A costume contest will award $7,500 in cash and prizes in four categories: Best Overall, Scariest, Best Couple and Sexiest Female.
Get Wicked with Weed
The+Source is holding a five-day "Halloweed" celebration at its dispensary near Rainbow and Sahara. In addition to deals on product, there will be a costume contest with photos taken and displayed in the lobby. The winner will be announced on Oct. 31.
As you can see, Halloween is the perfect time of year to visit Las Vegas. Board a last-minute flight with wheels up in 90 minutes or less. Contact Cirrus Aviation Services at 702-472-9714 to book a private jet reservation today.

By Rob Kachelriess